Template — Hiring process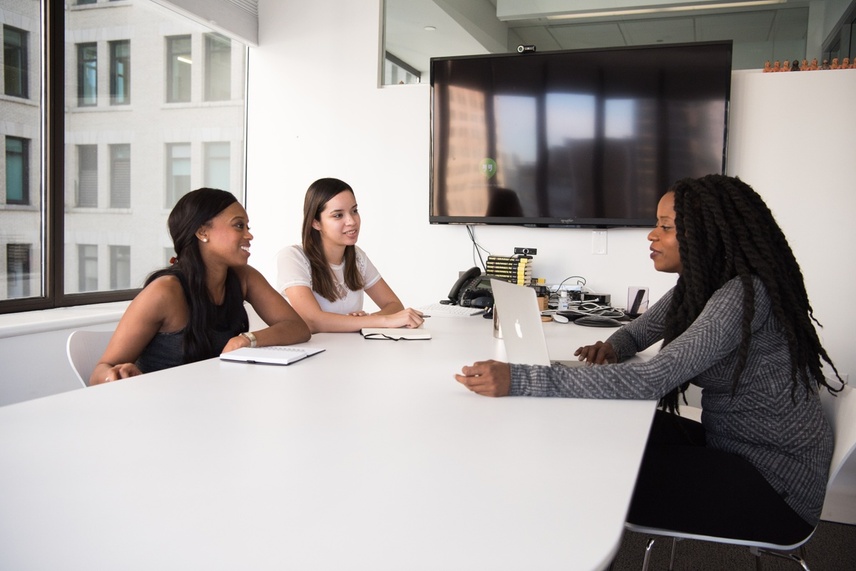 Intro to hiring process
This template structures a simple workflow for hiring a new member of the team. Goal is to structure the whole hiring lifecycle and set clear expectations for everyone in the organization on the remote hiring process, in order to provide transparency and alignment.
You can use this template every time you need to make a case to hire a new team member and a guide to follow the process in a consistent, scalable manner, together with a wider hiring team.
This template is for anyone in the organization who needs to make a new hiew, but it can be used especially by HR managers or team leads to organize and structure and personalize their internal hiring processes.
Get started by following the steps. You can customize this process based on your company.
→ Looking to download a template? See hiring process workflow template here.
Template
Step 1—Planning the role
Identify the need for a new position

Write a job description

for the new role

Edit for unconscious bias. Use

textio

for gender decoding

Open a job request with your HR team

Get job description approval from key stakeholders

Select team members for the hiring committee

Determine salary range

Get salary range approval
Step 2—Sourcing candidates
Post job description to begin sourcing candidates

Use an

Application Tracking System

to post on multiple job boards—more details

here

Announce the job posting to the company

—asking/encouraging for referrals

Encourage internal candidates to apply if applicable

Share top 3-5 resumes to the hiring lead for review (this can be managed through your ATS)

Select candidates from the

talent pool

to advance to the interview process
Step 3—Video screenings
Schedule and conduct video call screenings

with top candidates

Leave feedback on candidate profiles in your ATS (or take notes elsewhere)

If not a good fit, send

declination email

Send candidates who should move forward to hiring lead for review
Step 4—Take home assignment
Design technical, take home assignments

and send it via email to candidates if applicable

Review performance assessments and debrief with hiring lead

If not a good fit based on technical test, send declination email
Step 5—Interview prep
Plan interviews with hiring committee

: each should interview/probe for specific skills

Agree preemptively with your hiring lead:

What capabilities/skills is a must-have?

Who is interviewing for what? (e.g. culture fit, technical skills, operational skills)

Prepare

interview questions

Set interview schedule: who, what, where, when?

Schedule interview with candidates and interviewers

Double check that all interviewers are prepared for interview day and have their schedules blocked off for their interview timeframe
Step 6—Interview day
Greet candidate

If the interview is on-site:

Tour office and introduce candidates to the team, make them feel welcome

Offer water/beverage, use of facilities

Wrap up interview day

Walk candidate out
Step 7—Post-interview follow up
Hiring team document feedback

privately to avoid group bias

Meet with interview team

if necessary to make a decision

Select top candidate

Keep second tier candidates warm until you have a decision from your top candidate

Email candidates to decline candidates

to whom you are not extending an offer

Be sure to ask them for feedback on their hiring experience
Step 8—Offer stage
Send candidate informal welcome email to let them know an offer is coming

Request references and complete

reference

and

background checks

(criminal, fact checks resumes and others areas of the application) (can use

Checkr

)

Develop offer package—get approval from hiring lead and leadership if needed

Send

formal offer letter

to candidate via email

If candidate rejects offer

, refer back to other warm candidates or continue sourcing
________________________________________________________________________
This template was inspired by the Almanac Team.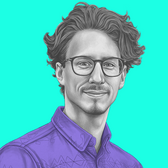 WRITTEN BY
Matteo Tittarelli
At Qatalog, Matteo looks after Growth Ops and Product Marketing. No day is the same for Matteo — you can find him interviewing customers, writing down product messaging, or setting up various customer acquisition and lifecycle channels. When not at work, Matteo enjoys reading psychology books, practicing meditation, or planning his next year-long trip to Asia.