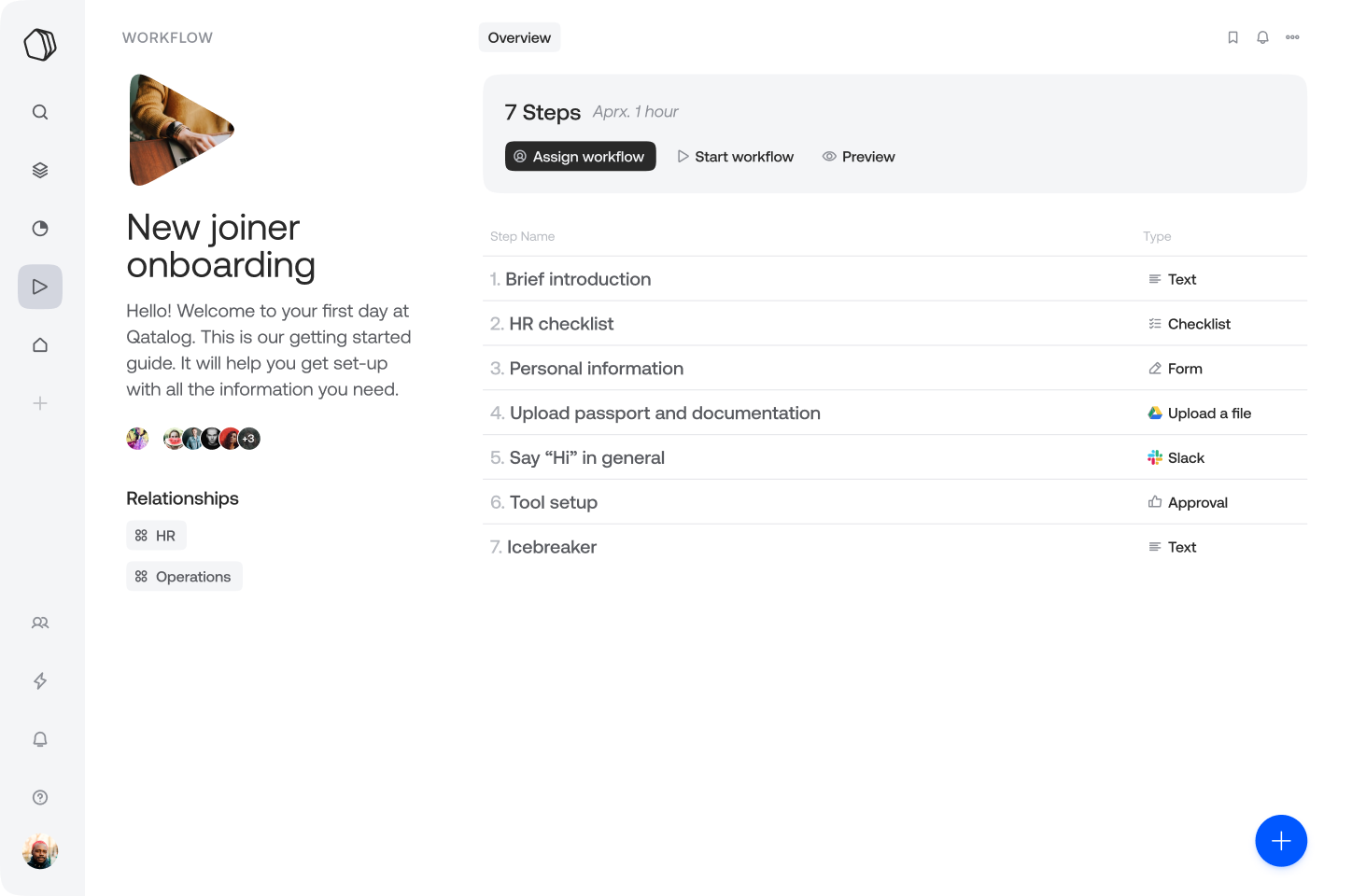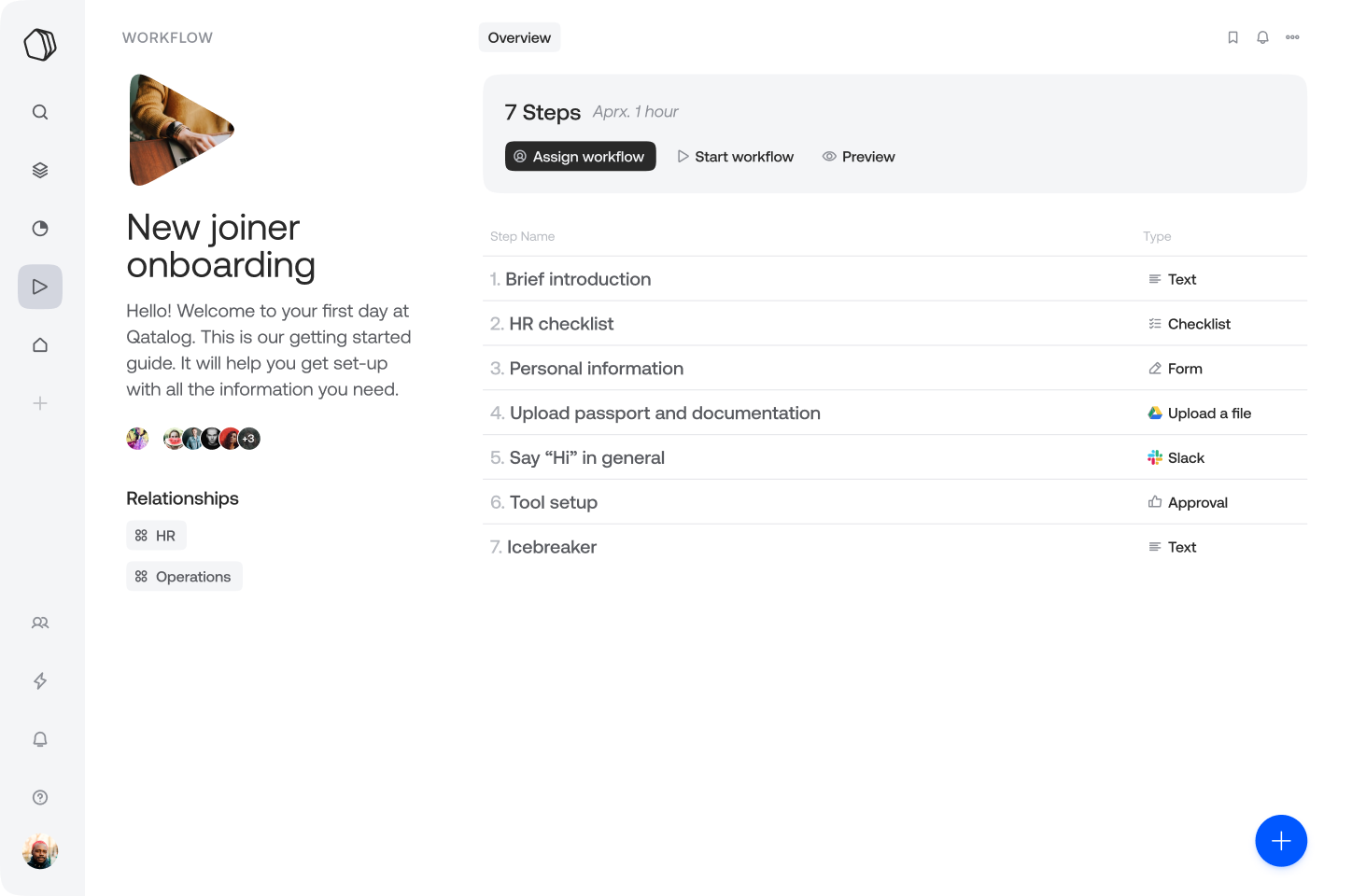 Streamline routine processes
Make company-wide processes transparent and readily available, like new hire onboarding or expense reporting.
Processes all in one place
Customize step-by-step
Add multiple steps to your Workflows, such as forms, checklists, approval requests, Slack notifications, and more.
Customizable inputs and steps

Automated with connected apps
Collaborate with teammates
Assign, track, and collaborate across teams, by adding multiple assignees, tracking progress, and assigning specific steps to coworkers within a Workflow.
Assignable processes and steps

Progress tracking
Manage access with Qatalog Share
Share forms and checklists securely with external partners, such as agencies, outside your Work Hub.
See how it works for …
Join thousands of teams streamlining and scaling processes
HR Managers
Workflows make documenting people processes like new joiner onboarding, hiring processes, equipment requests, easy to manage and scale. They're also connected to other parts of work like Teams, Projects, and Goals, so everything remains in context.
Team Leads
Workflows help Team Leads streamline processes across their team and brings transparency to collaboration. It also ensures everyone has access to the same information and maintains consistency of execution across teams.
What can I use Workflows for?
Why are Qatalog Workflows better than other Workflow Software Systems?
Get started with your
single source of truth for work