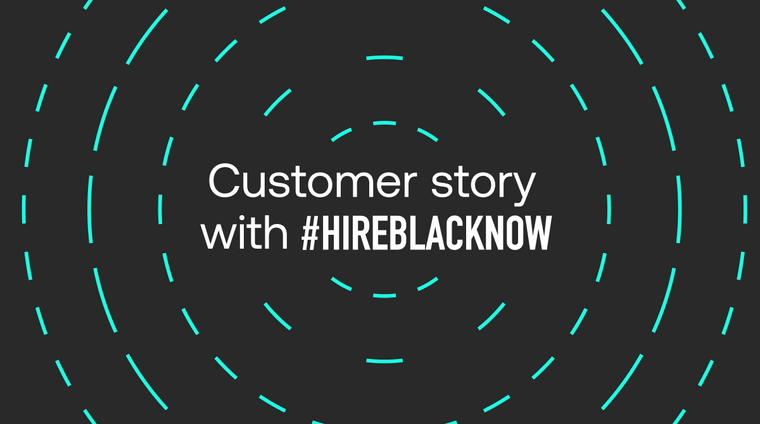 More posts
Data-indexing might be the most common approach, but it has a number of drawbacks for enterprise customers.
Here's what we've launched or updated in Qatalog in the past month.
Here's what we've launched or updated in Qatalog in the past month.
Hire Black Now is disrupting the recruitment industry by making jobs accessible to all
Niani Tolbert is the CEO and founder of Hire Black Now, which has built a network of 15,000 people to help black women get trained, hired, or promoted. She also happens to be a Qatalog customer. We had a chat with Niani about Hire Black's mission, the positive impact it's having, and how Qatalog is helping her scale the business.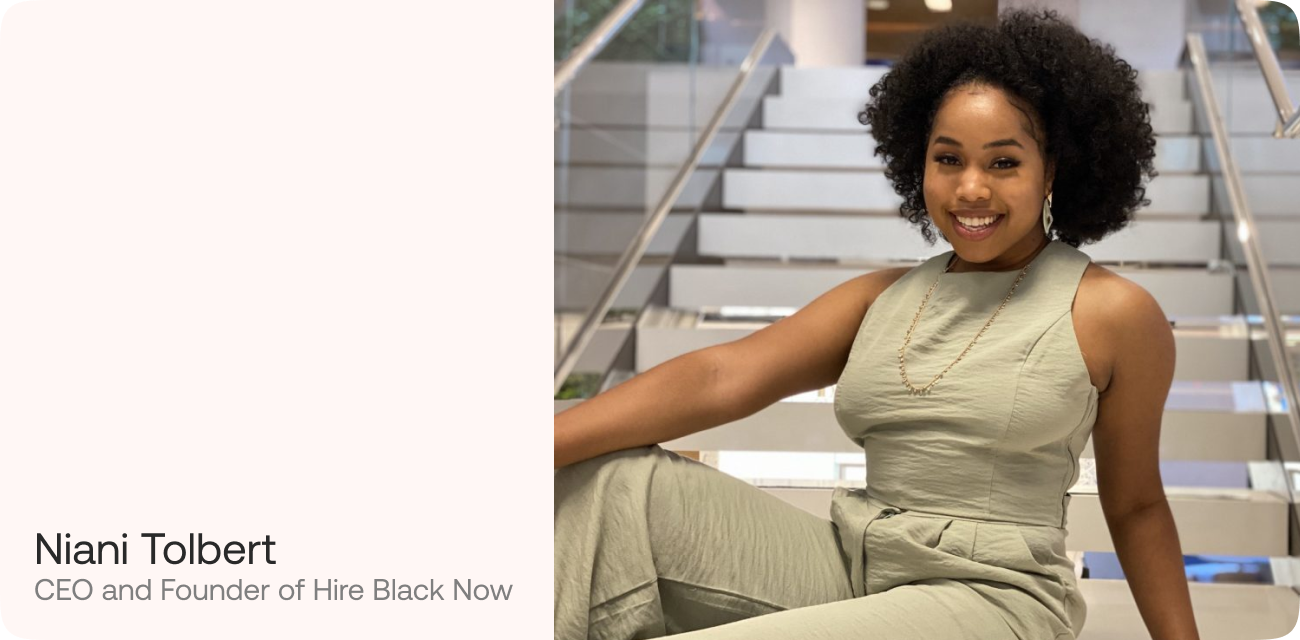 In your own words, can you tell me about Hire Black Now and what it has set out to do?
We are a company that is disrupting the recruitment industry by making jobs accessible to all. There are three pillars to recruiting, and all three are extremely biased against black people, and black women in particular. One is organic, the second is referrals, and the third is sourcing. We are trying to tackle all three of these, using a human first approach. 
Why did you decide to start Hire Black Now? Was it something you always wanted to do? 
Hire Black just started. I was a furloughed tech recruiter at the beginning of the pandemic and at the same time the George Floyd protests were happening. I wanted to advocate for the black community in my own way. On Juneteenth I set out to help 19 black women with their resumes, as lots of people were struggling to find work. In the end, more than 500 women got in touch, and I realized there was an opportunity to do something much bigger. From there it just took off. 
How is Hire Black different from a normal recruitment agency?
We are not a recruitment agency. We consider ourselves to be super connectors, helping people to build connections, predominantly through our events and summits. The women we work with are highly capable and extremely skilled, they just don't have the access or the network. Our job is to help expand people's network of recruiters and hiring managers in our community. 
These connections allow people to challenge what 'qualified' means. In a fifteen minute conversation with a recruiter or a hiring manager, they might discover that someone actually is qualified for a certain role, even if they didn't go to a certain school, or take a certain career path. We help to facilitate those connections. 
What kind of feedback do you get from the people you work with?
Lots of people are just amazed at the opportunities they have been able to land. Especially when they realize how underpaid they have been before. Some people have doubled their salaries and, while this makes me excited, it should never have happened in the first place, and it shows how far we still have to go.  
What's next for Hire Black Now?
Right now we have about 15,000 people as part of our network, and we want to keep growing that over time. We have some exciting partnerships that we are in the process of launching, as well as some large career expos coming up. One day I would love to fill a whole stadium with programming and networking opportunities, or create a festival to empower people with their careers. But I want these to feel authentic where black people can be themselves. 
How has the shift to remote work impacted the work you do?
I am a big believer in remote work generally, but it also supports diversity and inclusion. Some of the people we work with are looking after several generations of family members in their own home. With remote work, they can juggle these familial responsibilities in addition to their own work. It also means they aren't exposed to the microaggressions they might experience when relocating to a new city that's not as diverse, or in an office, which unfortunately are still far too common.  
What made you start using Qatalog?
I first found Qatalog on Instagram, where it was described as a Work Hub that connected to all the other things we used, like Slack, Asana and Google Docs. Our team was growing quickly and we were constantly onboarding new people, which means we needed some structure to help make information accessible and streamline our processes. As soon as I saw that Instagram ad, I thought, 'this is what we need'. 
How do you use Qatalog day-to-day?
We use it for all sorts of things. All of our metrics are tracked using Goals in Qatalog to make sure we understand what our impact is. That includes things like marketing campaign metrics, such as click through rates, open rates, newsletter subscriber counts. 
We also use it to document all of our standard operating procedures (SOPs). For example, if you were to look at our Content Team on Qatalog, they have resources that outline how we post a job ad at Hire Black. It has made key information much easier to find, and means people can get on with doing their job. 
It's also proven really useful for onboarding our sponsors when we do our big events. Each sponsor has their own dedicated space with all the relevant information, meaning they have context on what to expect, and we can make sure they fill out all the forms we need.
What are some of the most useful features? 
I really love the Workflows feature and how easy it makes everything. Otherwise there is so much that people have to do. But Workflows automates most of the manual work and has been a massive time saver for everyone. 
The Goals feature has also been a complete game changer. I love the fact that you can add comments to give more context, and the graph that shows your progress and whether you are on track. It's probably the feature we all use, because every single one the team has a target that we are working towards. Now the whole team has visibility on it, which has given us a real sense of momentum.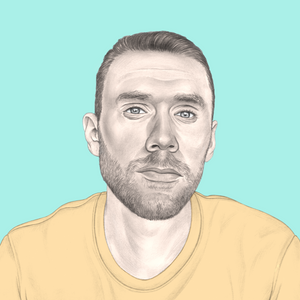 WRITTEN BY
Communications Lead @ Qatalog
Sam Ferris leads on all things communications and helps to tell the story of Qatalog and its customers.