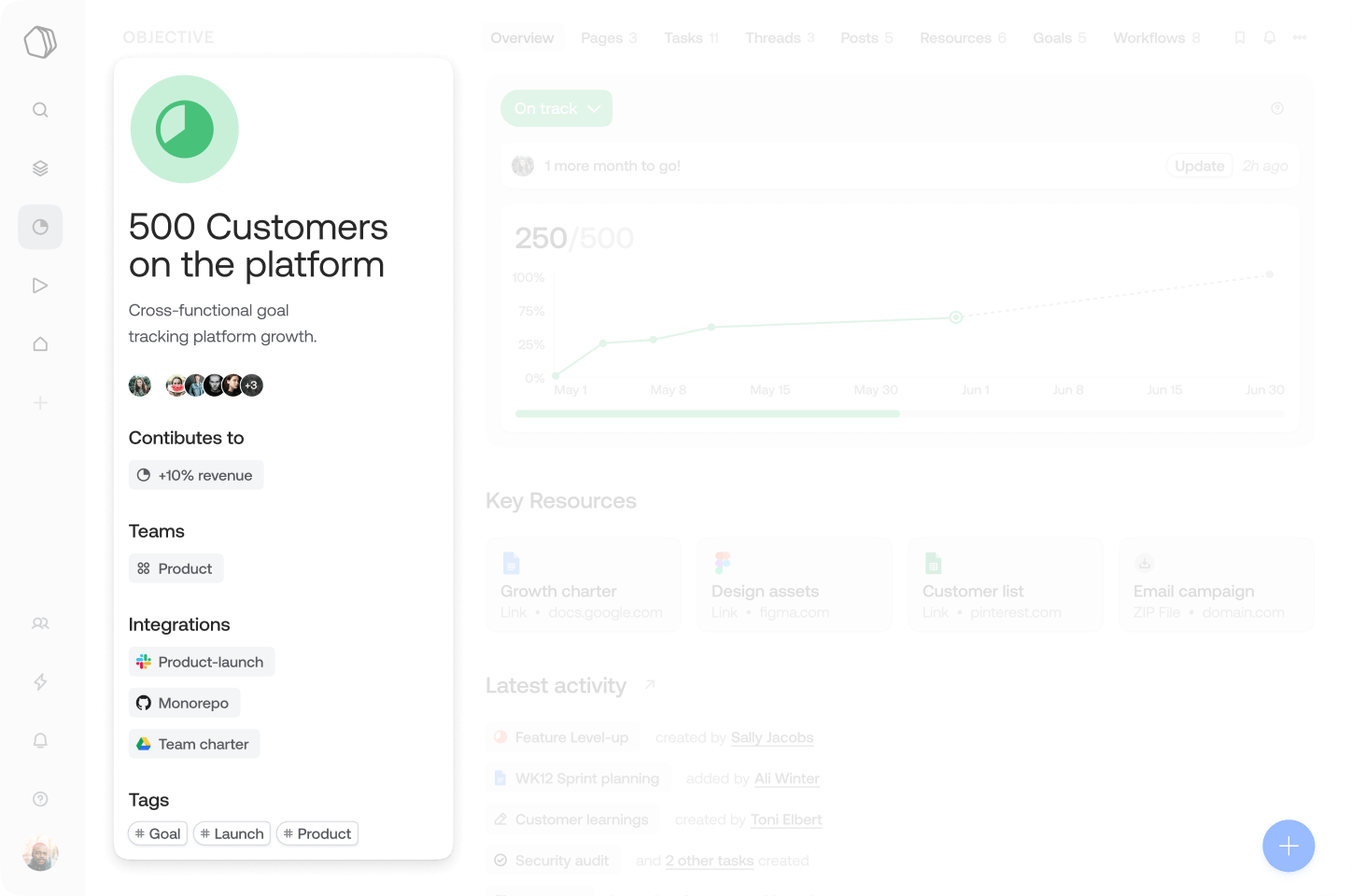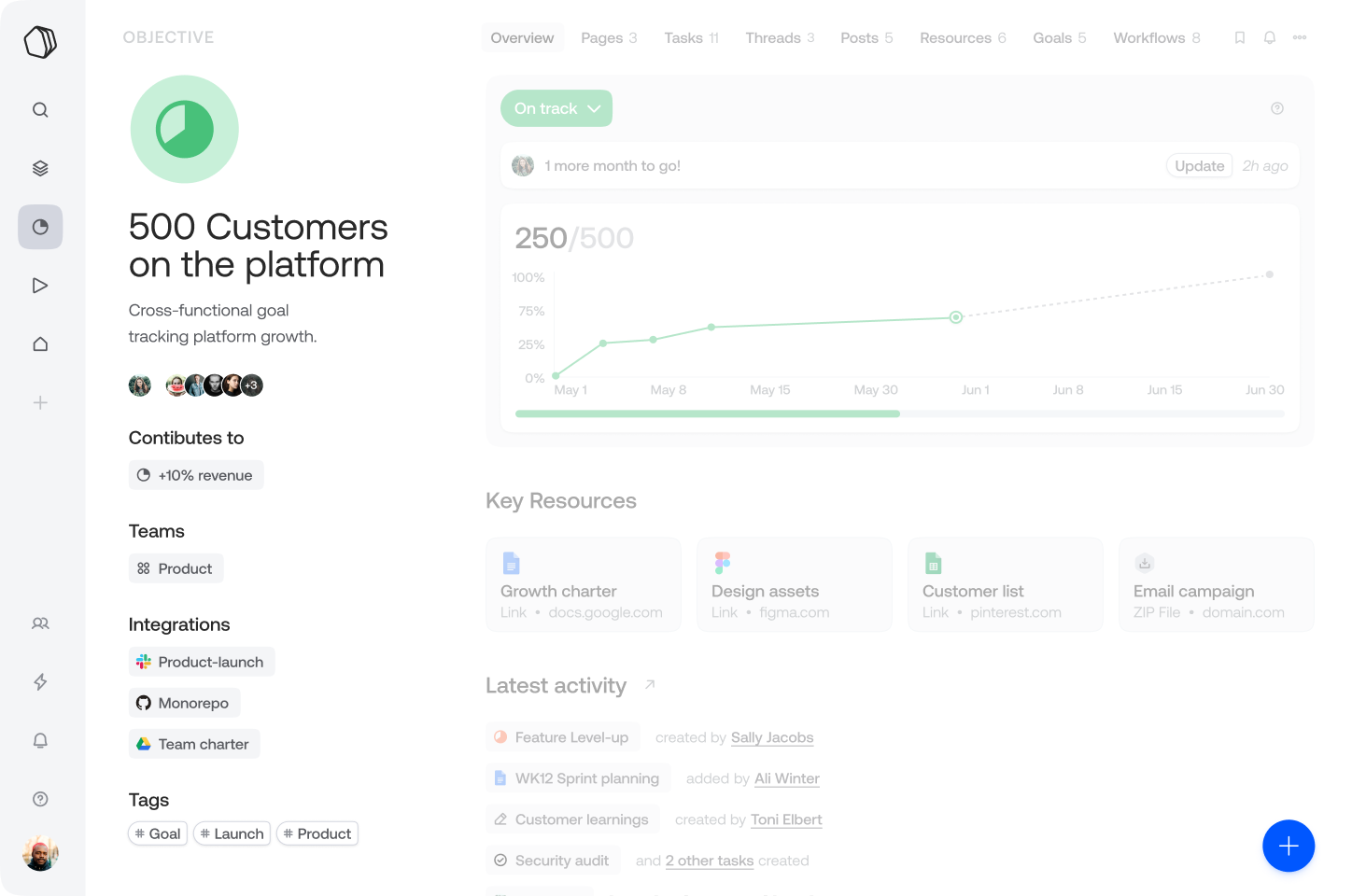 Set, track, and align on individual and team goals
Set goals that cascade across every level of your organization. And, drive additional visibility by adding collaborators, teams, or related projects.
Organization, team, or individual Goals

Linked to Projects and Teams
Consolidate goal creation
Use Bulk Create to upload multiple Goals in one go with an easy-to-use OKR framework.
Bulk creation

OKR framework

Permission control
Monitor what's on track or at risk
Record progress by updating a goal's status to "on track", "on hold", "completed", and add a short summary. Or, for goals, you don't own, request an update.
Status tracker

Progress updates
Visualize progress
Use the visualization graph to track how a goal is trending over time and customize the timeframe to view progress daily, weekly, etc.
Goal performance graph

Check-in reminders
Make clear decisions and record outcomes
Use Threads to stay on top of decision-making and gather context, so you can determine priorities.
Threads for decision making
Get real-time updates
Review the Activity Feed to get a snapshot of important updates on a goal.
Activity feed for recent updates
Easily store and find key resources
Keep track of important goal files, links, and folders across your connected tools, by adding them as a Resource.
See how it works for …
Join thousands of teams making goal tracking visible
Business Operations
Business Ops leaders use Qatalog Goals to set company-wide OKRs to ensure teams are all driving towards the same outcome. Goals make it easy to track progress and increases accountability by making outcomes visible to all.
Team Leads
Goals provide Team Leads with a ready-to-use structure that makes it easy for their teams to adopt, track, and share. Goals are linked to other parts of work, like Projects, so they always remain in context. This way your team won't miss key initiatives happening across the org.
How do Qatalog Goals help my team?
Why are Qatalog Goals better than how I am tracking them right now?
Get started with your
single source of truth for work