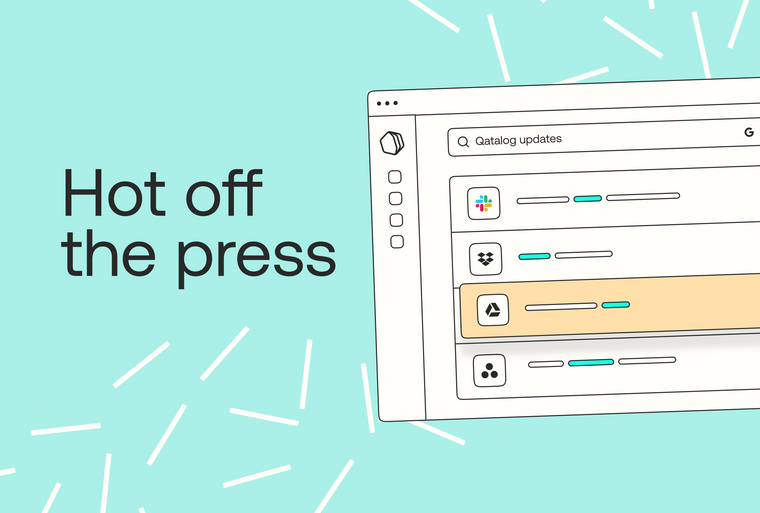 More posts
Data-indexing might be the most common approach, but it has a number of drawbacks for enterprise customers.
Here's what we've launched or updated in Qatalog in the past month.
Here's what we've launched or updated in Qatalog in the past month.
What's new on Qatalog: July 2022
How would you and your team like to save hours every week on time-consuming processes? Cue Workflows — you can turn routine tasks, like employee onboarding, daily stand-ups, and bug reporting, into repeatable sequences. Add automation, so completing one task triggers an action, like sending a message to Slack. And to make things easier, we've launched ready-to-use templates so you can start automating processes in minutes.
Read on to discover more exciting updates, or book a call with our friendly team to learn more.
What's new?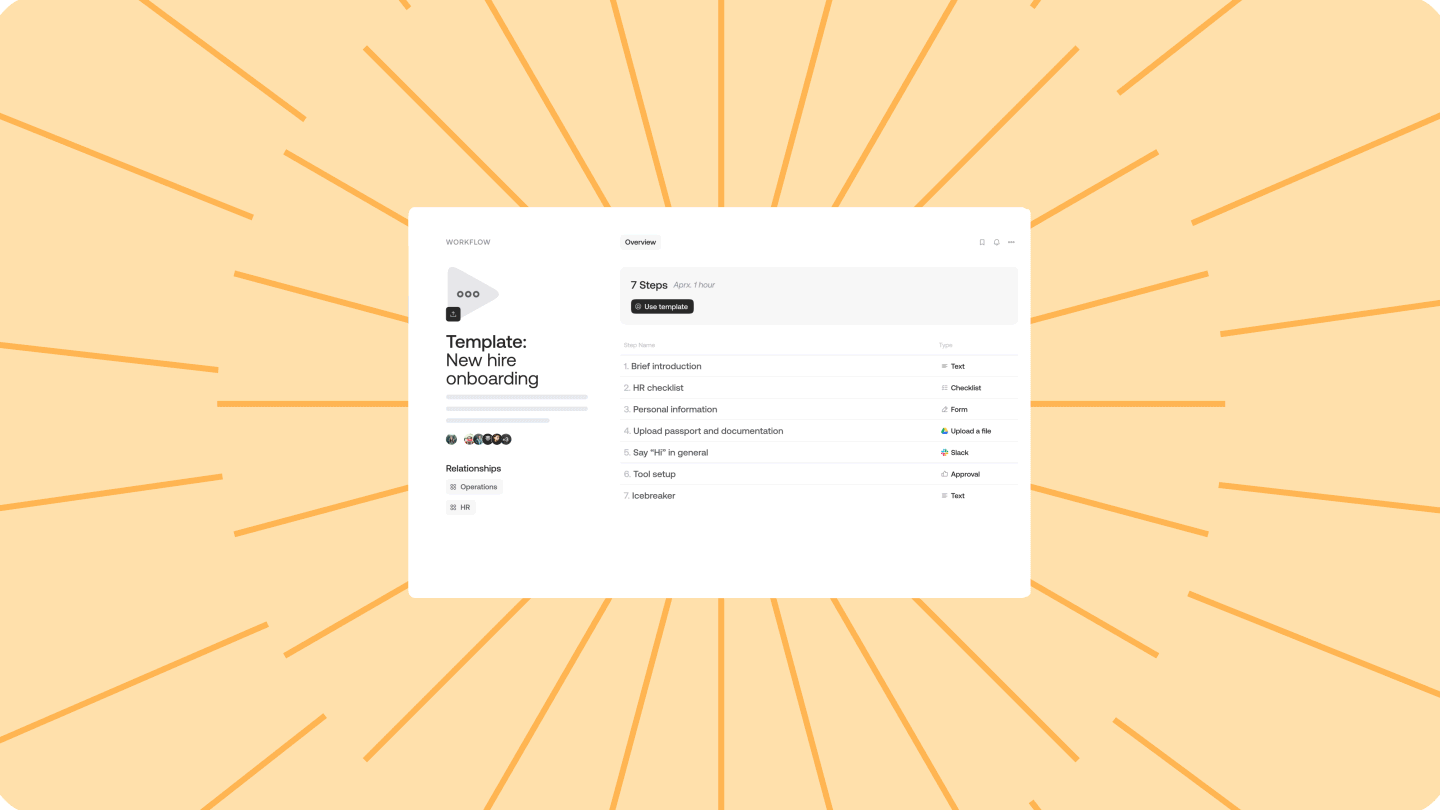 Save time with Workflows: Use Workflow templates, duplication, and automated triggering to standardize processes. That means no more admin to ensure processes are aligned across teams!
Templates: Save time, standardize ways of working, and instill an async-first culture with templates for Pages, Posts, and Workflows, like new hire onboarding or project planning.
Quick views and custom filters: Reduce context switching with quick views across your work and saveable filters by due date, team, or owner.
Bring your documents and updates to life: Create rich documentation with Pages, like project planning docs. Include what's important, like goals, task lists, relevant slack channels, and noteworthy call-outs, so that everyone is on the same page.
What's coming?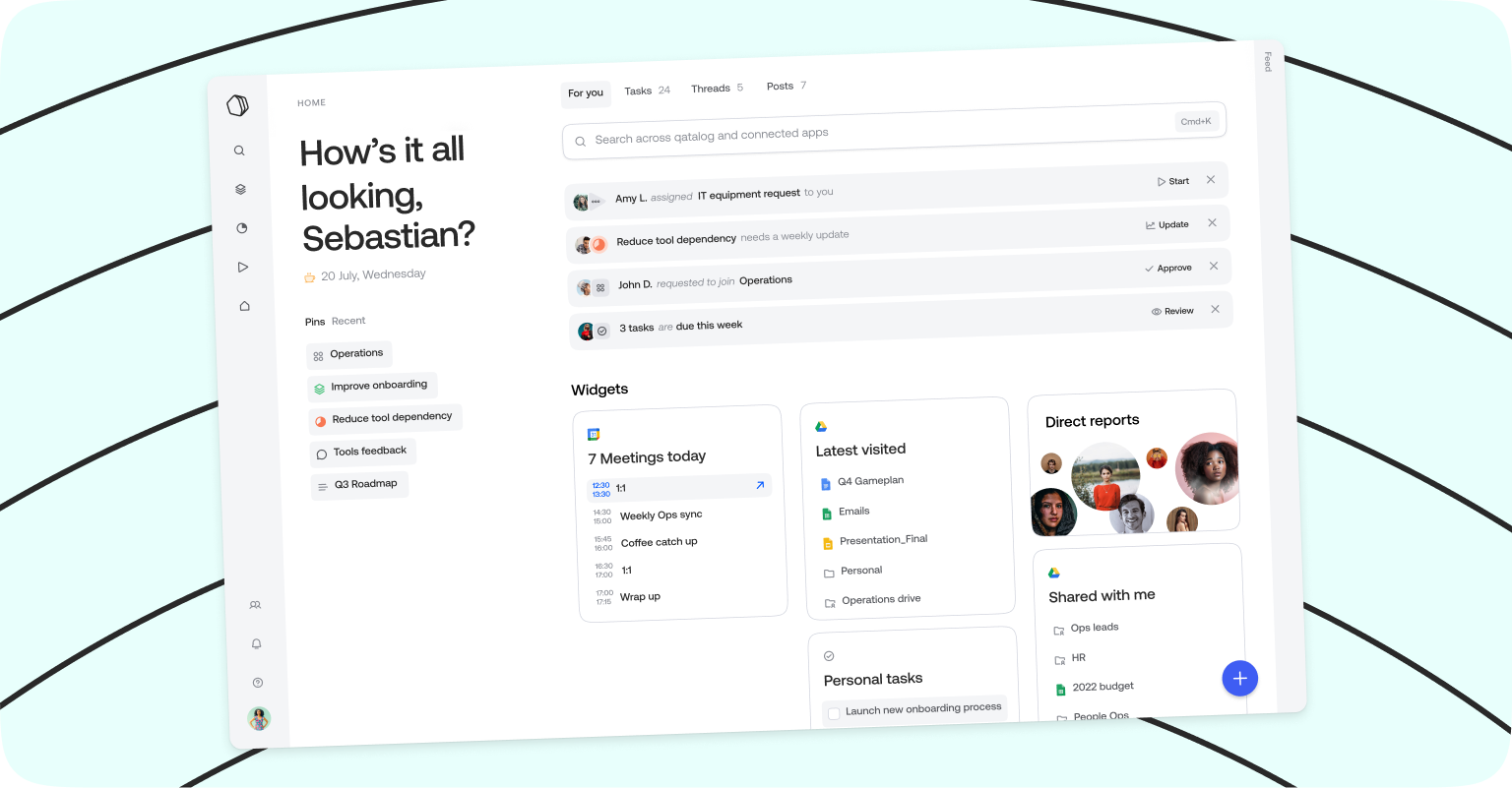 A snapshot of your day: Your Qatalog homepage will become the place where you catch up on the day with a centralized view of key discussions, open actions, and approval requests.
Create expert-level goals: You'll be able to set up and maintain goals like an OKR expert with automated tracking from Salesforce and Jira, OKR health scores, and confidence reporting.
Sync work with your tools: Centralize work and import important information from Asana. And sync Asana with Qatalog to ensure work is up-to-date with a single source of truth.
Centralized activity feeds: Get updates across your tools like Trello and consolidated updates across important work in Qatalog.
Smart Search: Finding what you need will become easier and quicker with smart filters and rich search content.
Hints and Tips
📃Add to-do lists, Goals, and Slack channels to your documentation and updates to make them rich with context.
🏝Use Workflows for holiday cover, so your team has clarity on how to get things done while you're away!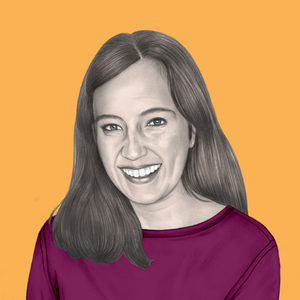 WRITTEN BY
Contributor
Hema is a Product Marketing leader — focusing on voice of the customer, finessing positioning, crafting messaging and making sure ICPs understand the value they can get out of products.