Remote Work


In One Work Hub
A single source of truth that brings
distributed teams together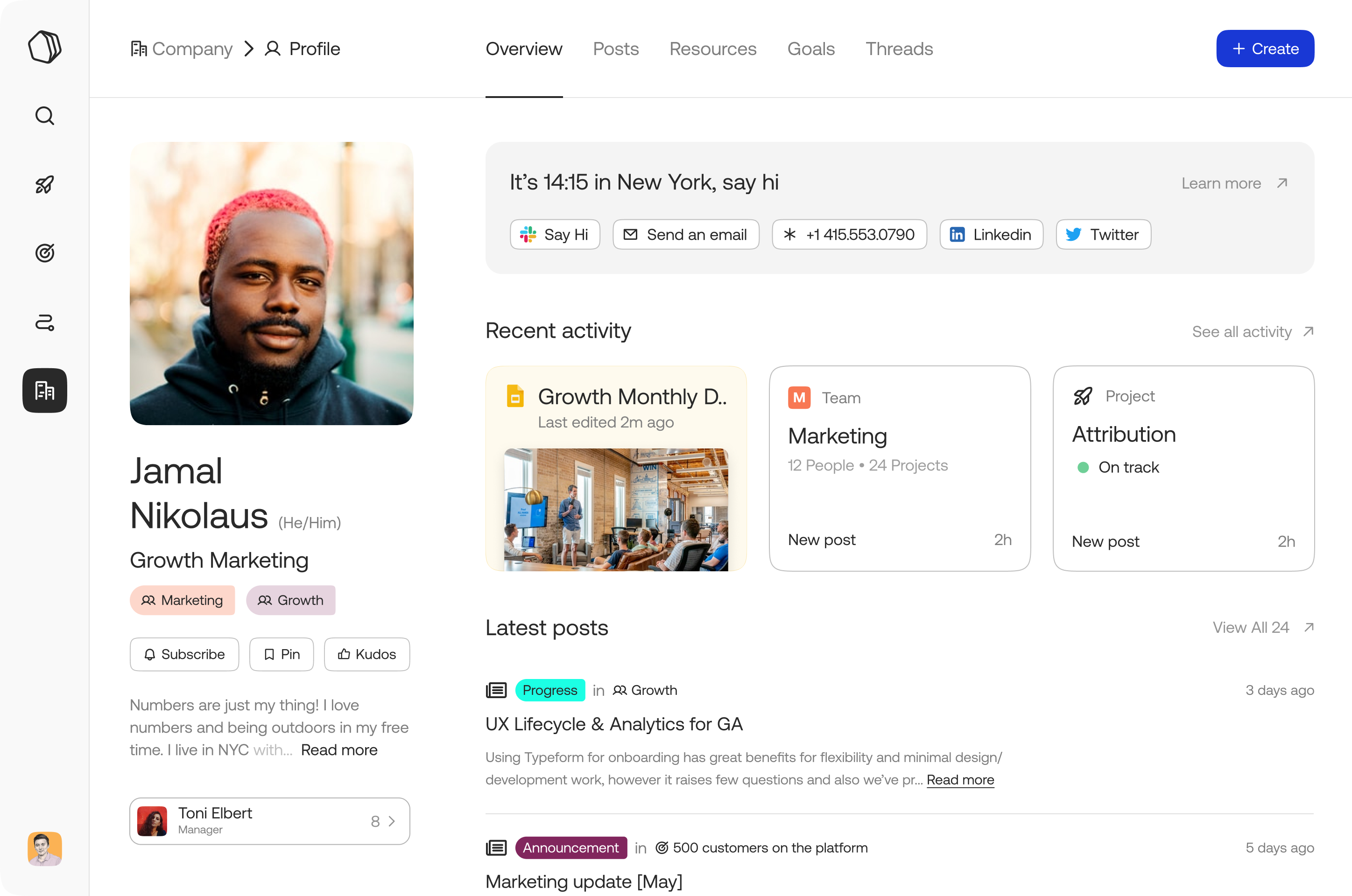 Are these challenges familiar?
62%
of employees find it hard to figure out what others are working on
Remote workers are often in the dark
48%
can't keep track of everything going on in their digital workplace
Our digital environment is noisy and distracting
63%
of people believe remote work can inhibit trust between colleagues
Trust is hard to develop when work isn't face-to-face
A framework for remote teams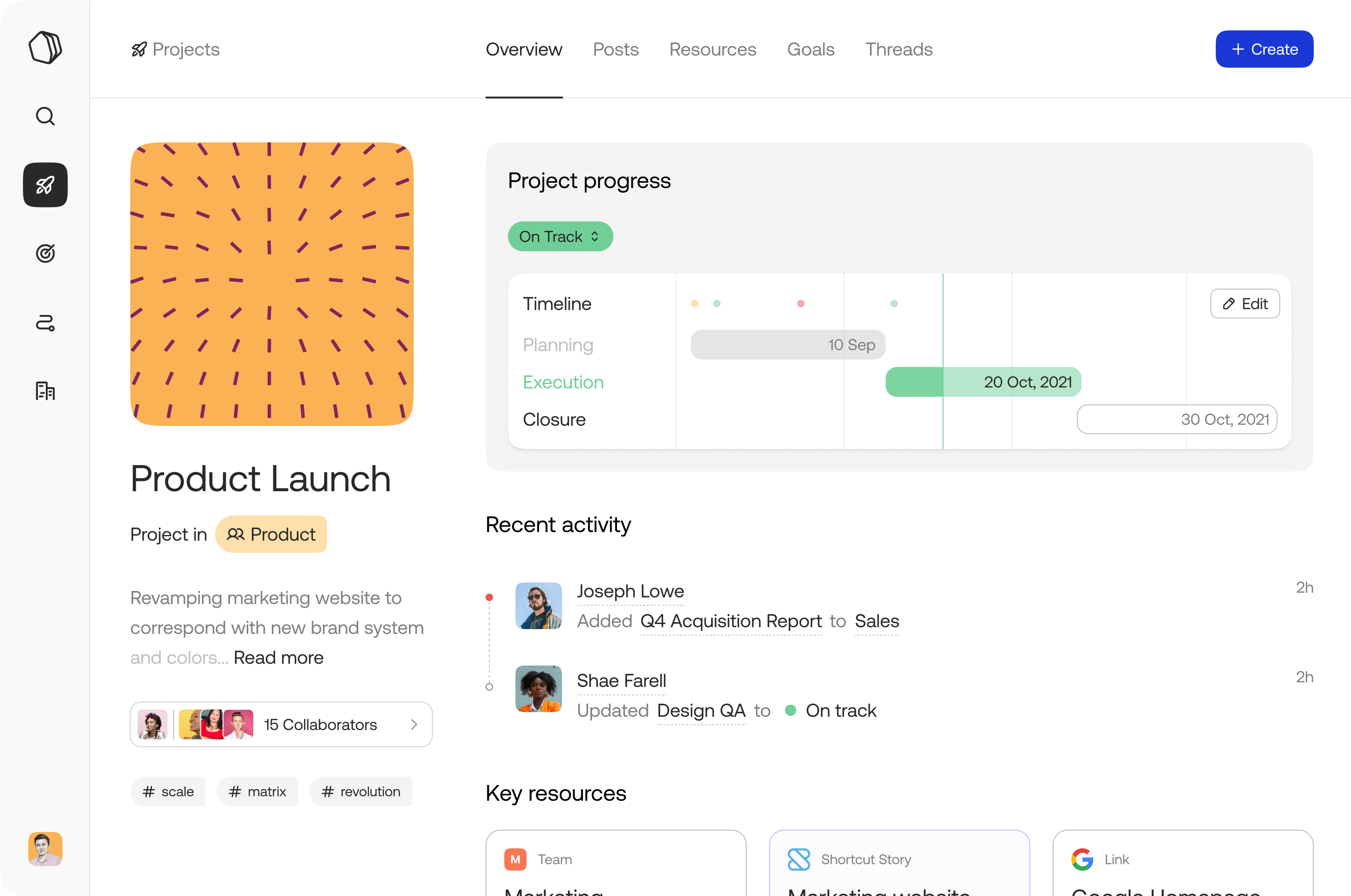 Structure 
Create a central, shared place for productive asynchronous collaboration by connecting the dots between People, Projects, Goals, processes, and all your other integrated tools. 
---
Visibility 
Make information transparent and accessible for teams distributed over longitudes and timezones. Create a single source of truth for what's happening across the org, so you can collaborate and create — without the meetings.
---
Efficiency 
Facilitate a culture of documentation and asynchronous communication. Spend less time figuring out how to align. Spend more time on deep work and the things that matter.
An integrated Work Hub
Company Section
Search
Goals
Projects
Accessible knowledge
Store key company wiki pages, resources, and updates in a central, accessible place. Find rich people and team profiles, complete with the Goals they are driving towards and related activity feeds.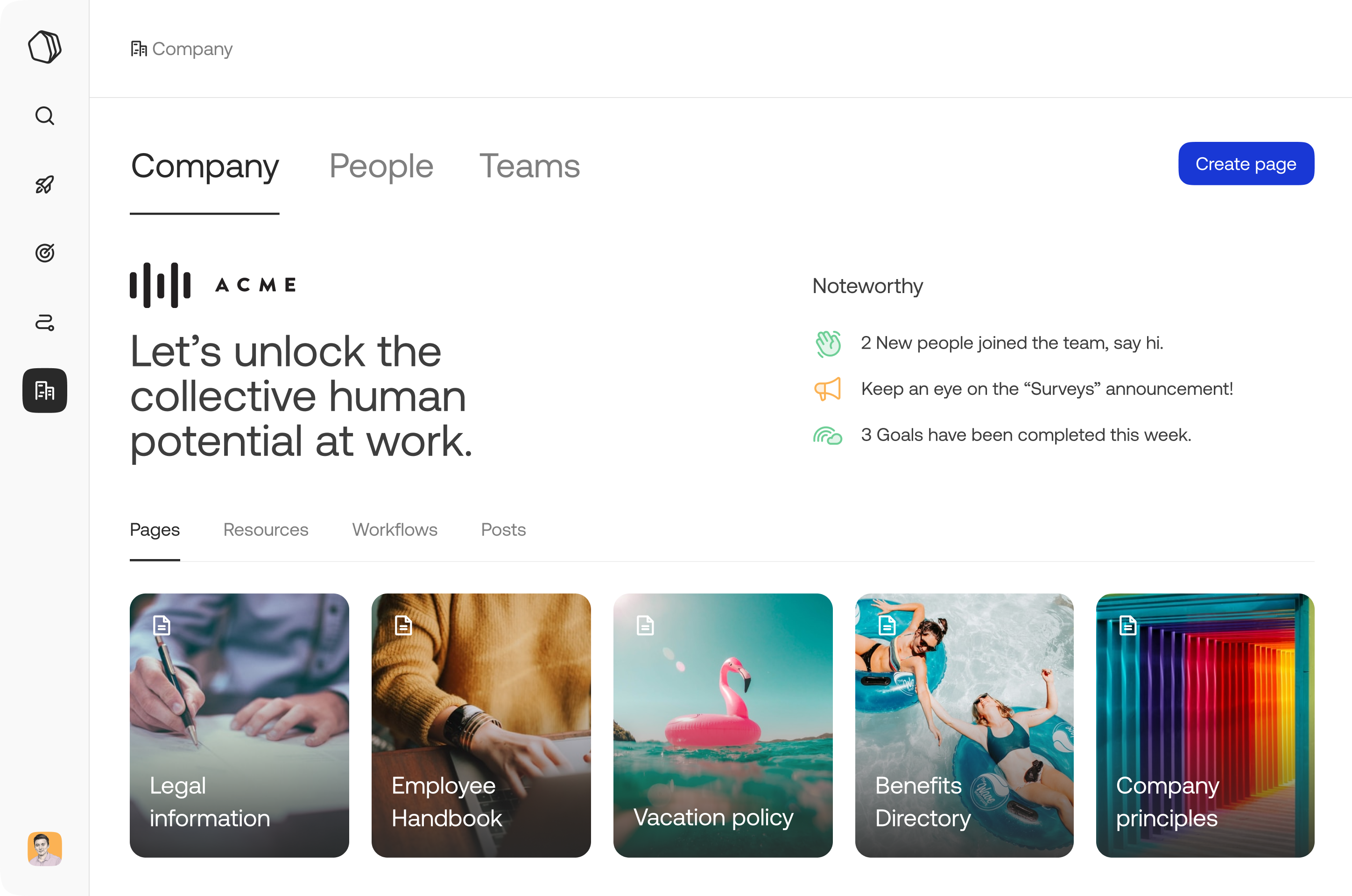 What are the key challenges of working remotely?
How can I stay connected when working remotely?
How do you manage a remote team?
How do you communicate effectively when working remotely?
Get started with your
single source of truth for work