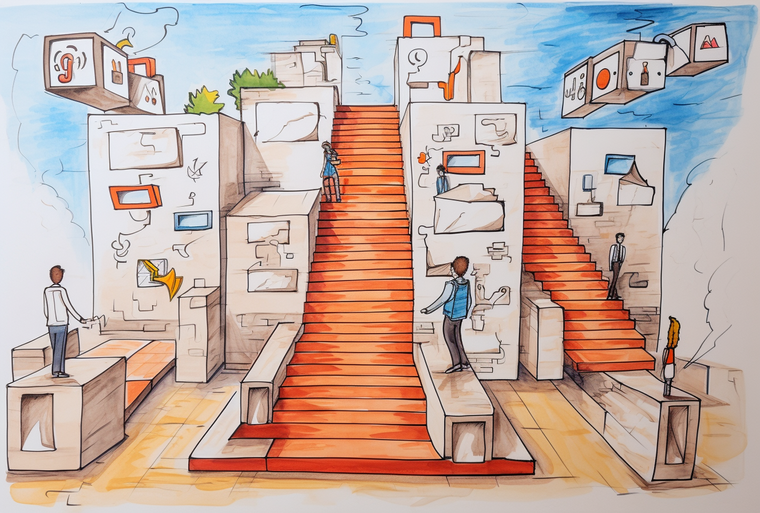 More posts
The genie is out of the bottle. The rise of flexible and asynchronous working has irreversibly changed the way we think about time at work, but the reality is still catching up.
Teams can't function without trust. But how can companies forge trust in a remote environment? Founder of REMODE, Leon van der Laan, shares his key tips.
While many employers make bold promises when it comes to flexibility, the reality for knowledge workers is often very different.
Beware the hidden costs of bad onboarding
Your onboarding process can make or break your new hire's experience and determine their success at the company. A great onboarding — or orientation — experience can make them feel right at home, providing them with all the information and guidance they need to hit the ground running. A bad onboarding experience, however, can have dire consequences.
Let's take a look at the risks of poor onboarding practices, and how to set them right.
The costs of bad onboarding
Failing to establish informative, intuitive, and efficient onboarding processes could result in one or more of the following: 
1. Slowing the productivity of new hires
When you bring someone new in, it's important for them to have access to all the information they need. This may take the form of an information pack, containing essential documentation, and an overview of different systems and processes. But absorbing all this new knowledge, and understanding how to apply it, can be difficult for new hires. They might need additional mentorship and support.
For example, your information pack might introduce them to the different tools your organization uses. But does it tell them which to prioritize? And does your onboarding include some basic training on how they work? Without this guidance, it could take a new hire time to figure out what platforms are more important than others, and how to use them. With the right help, however, they could be doing productive work in no time.
​2. Increasing employee turnover
If new starters struggle to meet their productivity goals, there are a few potentially negative outcomes. Out of frustration and stress, for example, they simply might leave. But if they're not meeting expectations, your organization might also choose not to bring them on full time after their probation period.
Of course, you can always offer them extra support to help them get up to speed, but this eats up additional time and resources that should never have been needed.
What's more, if you don't improve the faults in your onboarding system, the cycle runs the risk of repeating itself. This means you'll need to either invest in supporting new hires more down the line, or face more attrition. 
3. Damaging your employer brand
Just like your reputation matters to your customers, the way you market yourself as an employer affects how job seekers view your organization. If you have a poor onboarding process that fuels high attrition, your employer brand is likely to suffer. 
Ex-employees talk, and they leave reviews on platforms like Glassdoor. This negative perception can hurt your talent acquisition — not just the number of applications you get, but the quality of talent you attract, too. 
4. Hurting your team dynamics
The problems that arise from ineffective onboarding can have a ripple effect across your business, not only affecting your new hire's productivity but also hurting team dynamics and communication. 
The affinity your new starters feel towards your team — and vice versa — influences the way your teams work. People need trust, transparency, and chemistry to work well together. So if you have a poor onboarding process, your new hires might struggle to form bonds and collaborate. Worse yet, if your new hires underperform as a direct consequence of poor onboarding, then their line managers and colleagues might feel like they can't rely on them. 
5. Making you vulnerable to compliance and legal risks
When a new hire starts a job, there's often a lot for them to take in. One of the less glamorous aspects often involves learning about data security and governance policies to protect sensitive information and ensure legal compliance. If this isn't done properly during the onboarding process, you're increasing the risk of data security breaches, and you might not satisfy the requirements for protocols like GDPR or SOC 2. 
Here's how to revamp your onboarding process
If your organization is suffering from chaotic onboarding, the good news is that you can take some straightforward, actionable steps to improve it. A few simple changes can go a long way in making the experience better for new hires.
1. Embrace pre-onboarding
'Pre-onboarding' makes the most of the time from when your new hire accepts the job offer up until their first day. Managers should try to make new starters feel excited about their role, and one way to do that is to encourage team members to reach out to them via email. This means your new colleague will have some friendly faces when they start working.
Another way to improve your new hire's experience is to make sure they have the right tools from day one, including physical equipment and access to any software they might need.
2. Make your orientation flexible
Pre-onboarding helps you get your employees ready to join, but there's also a lot you can do during their first day, or week, through orientation. It's your opportunity to formally integrate new hires into your company, usually by introducing them to the team and their supervisor. You'll also want to share important documentation with them, like the employee handbook and relevant paperwork.
All of this is relatively easy to do in person — you can get orientation out of the way in a few days. But there are benefits to developing a remote orientation experience, too — people can take them from anywhere, and they're especially helpful for remote and hybrid teams. You can also make these experiences more enjoyable by breaking up the formal process into shorter, getting-to-know-you videos and chats with different team members.
Additionally, you can help new hires feel more at home by scheduling team events in the first couple of weeks of their tenure, and even setting up some coffee chats. Give them opportunities to network with their new team members and build rapport.
3. Integrate security and compliance training
Security and compliance training can be a little tedious, but it's definitely necessary. Minimize the risks of data breaches and legal exposure by familiarizing your new hires with security policies and procedures. Some steps you might want to take include:


Conducting awareness training around phishing. While most people may be familiar with what phishing is, evidence suggests that many employees aren't experienced in protecting themselves from it. It's the most common cybersecurity threat to organizations — between 2022 and 23, 80% of businesses in the UK that suffered from cybersecurity attacks were victims of phishing. So, it's important to walk your new hires through common phishing scams and the best practices to protect themselves.



Offering compliance training. If your organization has to comply with specific data privacy and security laws, e.g., in accordance with GDPR, SOC 2, or HIPAA, you'll want to incorporate training into the onboarding phase. This may include teaching them about the laws and covering the best practices for storing and managing data, and even conducting an assessment.



Building a culture of security awareness. Keeping your organization safe is a continuous process, and don't expect your employees to pick up on everything from the get go. It's important to keep engaging them — providing them with regular training and guiding them when they slip up. 
4. Radically transform the way you design and manage your onboarding experience
Creating an efficient onboarding process lets you avoid all the negative consequences that we just covered, but to achieve this at scale, you need proper systems in place. And that's where tech comes in.
A tool like Qatalog can transform your new hires' onboarding experience. The workflows feature allows you to document and update the process, automate steps, assign the workflows to new joiners, and keep track of their progress. 
This makes it easy for hiring managers to create and manage the perfect onboarding process and ensure that all of the critical areas are covered. From a new joiners perspective, it means they can effectively onboard themselves (and they can choose to pause and resume the sessions at any time), and their line managers can check in to view their progress. 
The bottom line of successful onboarding
Poor onboarding can cost your business — productivity takes a hit, your employer brand and team dynamics suffer, and you could lose valuable talent. That's why building an effective, people-first onboarding experience is one of the best investments you can make. 
Developing your onboarding process takes time, and you'll likely need to iterate. Keep collecting feedback and making improvements until you have a frictionless onboarding experience that makes new hires feel right at home.
Book a demo with us if you want to learn how to build a custom, seamless onboarding process with Qatalog.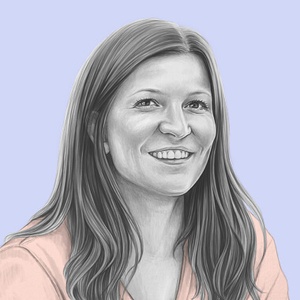 WRITTEN BY
Chief of Staff @ Qatalog
As Chief of Staff, Marta sets the operations strategy and makes sure everything at Qatalog is running smoothly. This means making sure that company knowledge is centralized and visible, routine processes are automated, collaboration is streamlined, and lots more on top. When she's not busy building the future of work, you'll probably find her playing badminton, rock climbing, or giving back to her community