Are these challenges familiar?
62%
of workers aren't sure what others are working on
Teams don't understand each other
Half
of workers believe their updates get lost in the noise
Work is spread across too many tools
⅔
report missing opportunities to collaborate
Information doesn't flow, communication is siloed
A framework for team collaboration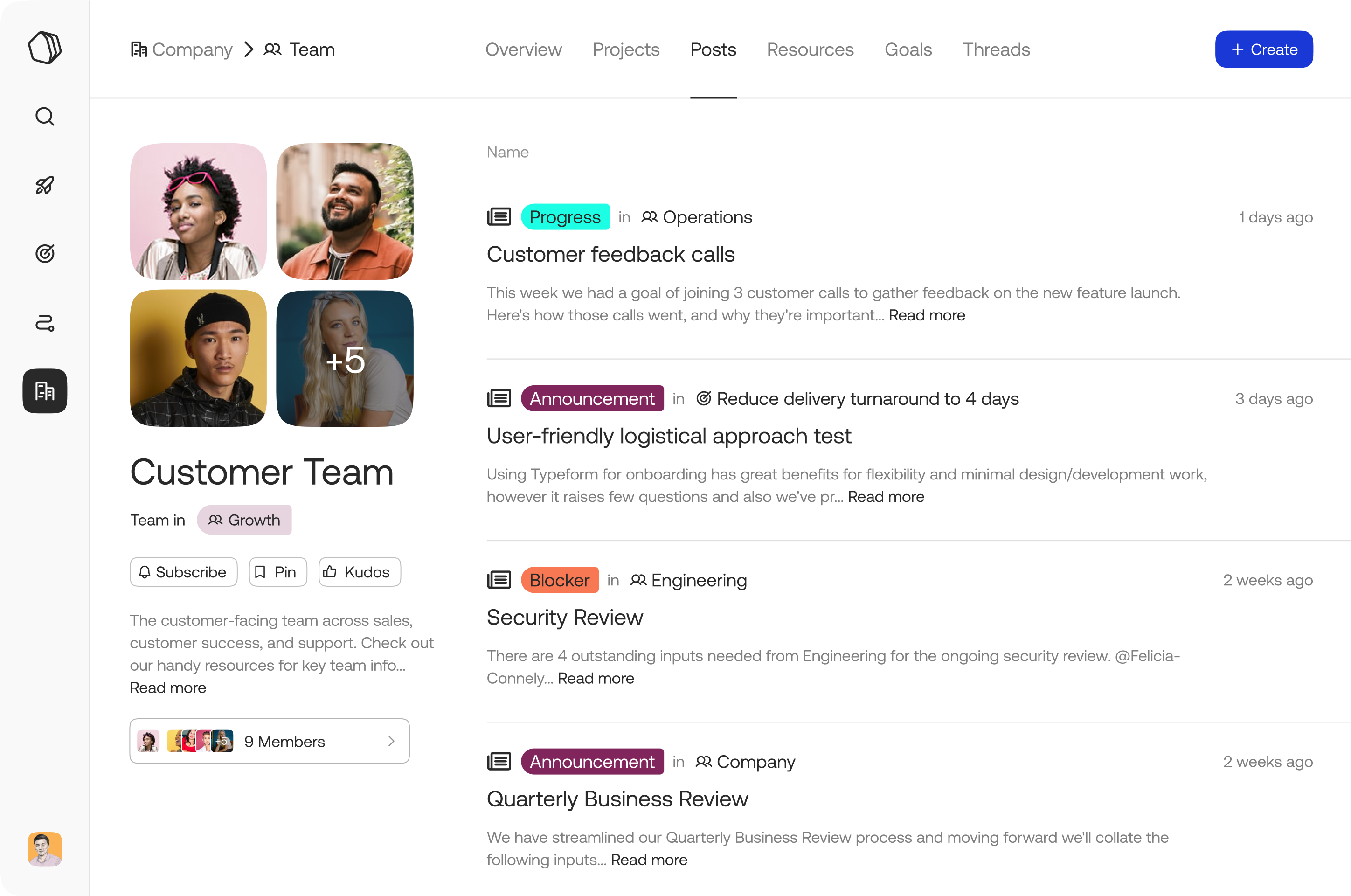 Structure 
By centralizing teams, and their Projects and Goals in a central, structured place siloes are broken down, and information becomes easier to share, retrieve and scale.
---
Visibility
Create a single source of truth for what's happening in your organization. Get visibility into work happening across teams, allowing for more opportunities to collaborate and create.
---
Efficiency
Information flows freely in a shared Work Hub, providing a radically simpler way of working together. Context is always just one click away and time wasted in meetings is drastically reduced.
An integrated Work Hub
Directory
Projects
Goals
Search
A command center for teams
Find the context you need with rich people and team profiles. See who's who, what they're working on, and what Goals they're driving towards.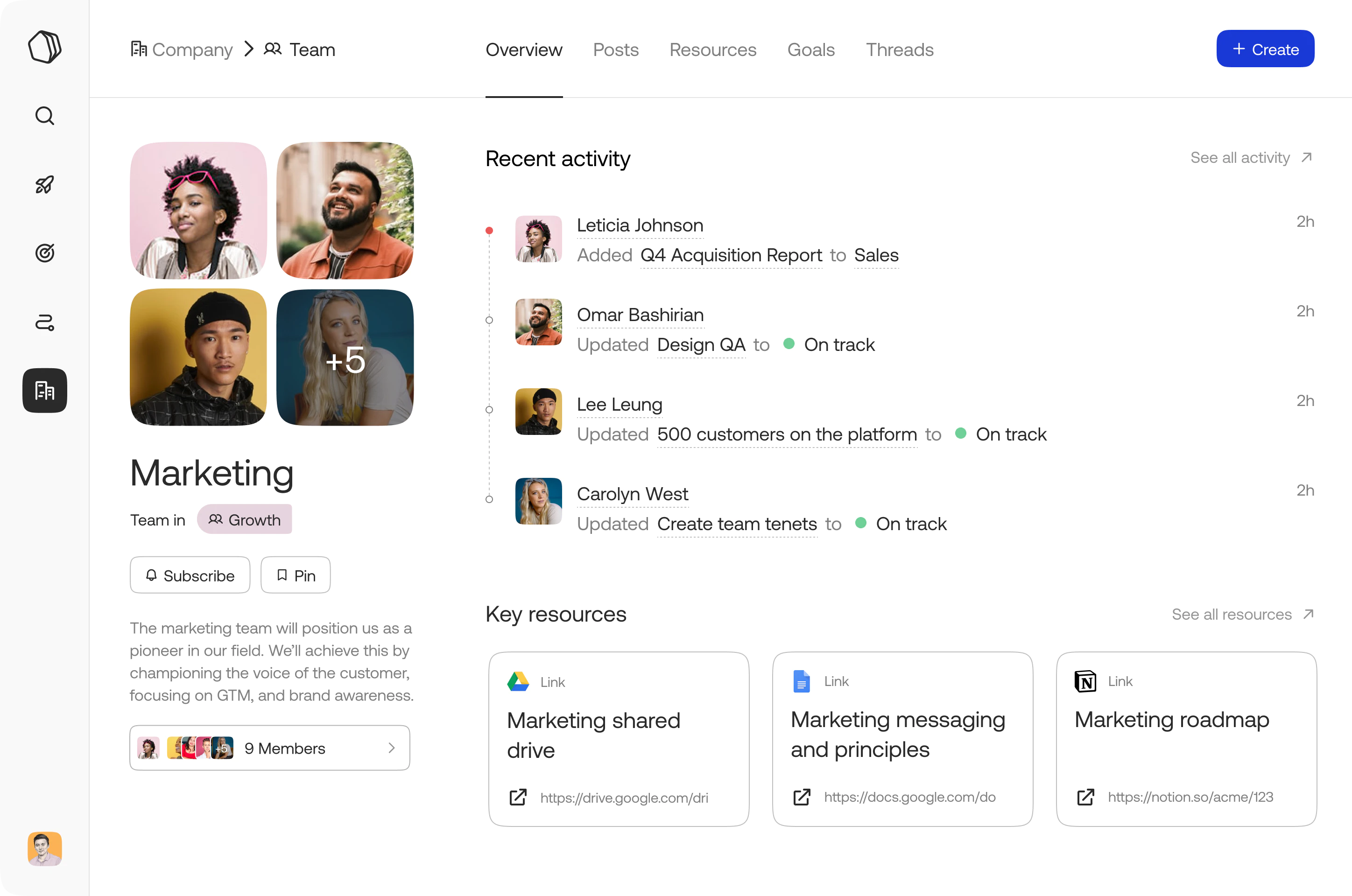 What does effective collaboration look like?
What are strategies for effective collaboration?
What are key strategies for effective collaboration?
Why does collaboration not work?
How is digital collaboration different from in-person collaboration?
What are examples of collaboration tools?
What are the current problems with online collaboration tools?
What is the role of communication in collaboration?
Get started with your
single source of truth for work