Process Management


In One Work Hub
Make company-wide processes transparent, repeatable, and scalable
Are these challenges familiar?
78%
of leaders believe automating tasks increases productivity
Repetitive tasks not only waste time, they demoralize employees
43%
spend too much time switching between different online tools
Processes sit in separate tools, out of context from where the rest of work happens
70%
of leaders believe automation builds more effective teams
Workflows equip teams to do more, in less time
A framework for effective teams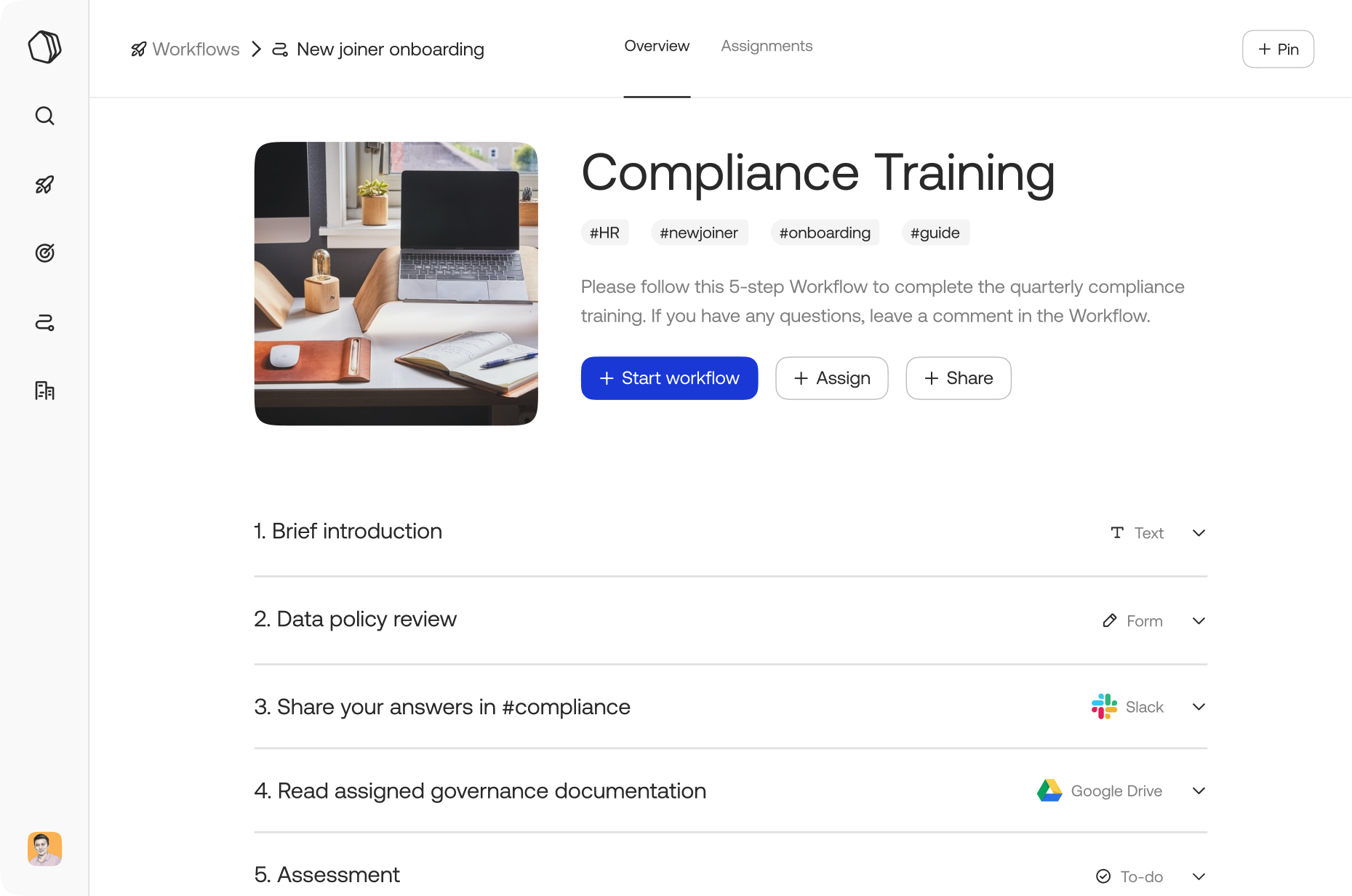 Structure 
Workflows are no-code, easy-to-create, automated processes that bring efficiency to repeat tasks. In Qatalog, Workflows always sit within context to other parts of work— linked to Projects or Goals and provide a consistent framework for execution across teams.
---
Visibility 
Create a central, visible knowledge base for all Workflows, discoverable through a unified workplace search. This way everyone, including new joiners, can instantly understand and work through standard operational and team processes.
---
Efficiency 
Workflows act as a coordination layer between People, Teams, and even external collaborators streamlining and ramping up operations, saving time to focus on deep work.
An integrated Work Hub
Coordinated Workflows
Nested Workflows
External Workflows
Integrations
Streamline internal processes
Make company-wide processes transparent, efficient, and readily available for everyone to use. Assign, track, and collaborate across teams with automated Qatalog Task creation from Workflows.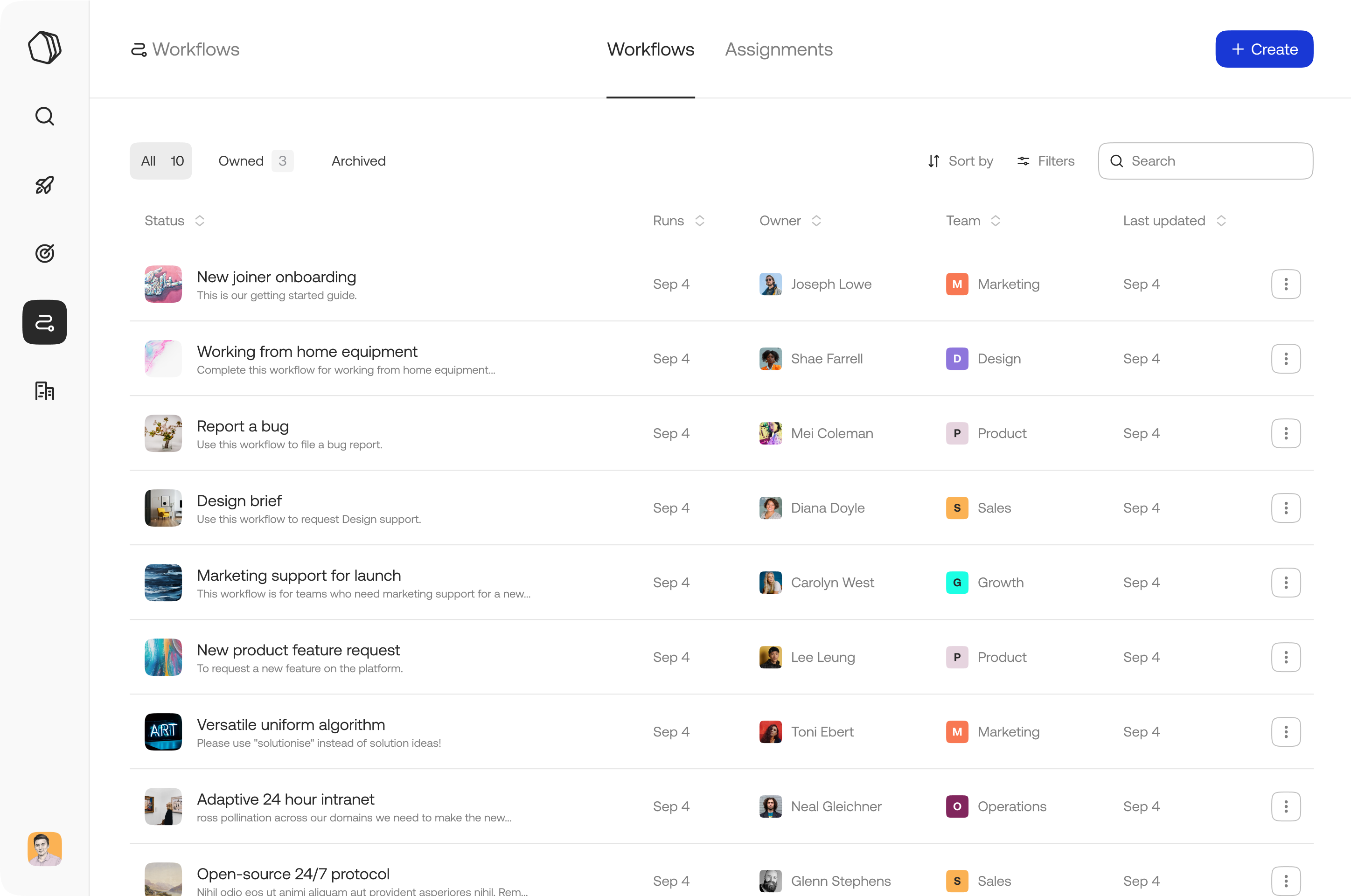 What are some examples of business processes?
How can business processes be improved?
What is an example of process improvement?
What are the steps in continual process improvement?
What is the best BPM software?
Why are business processes better with Qatalog?
Get started with your
single source of truth for work