Are these challenges familiar?
69%
of workers report that finding the information to do their job is time-consuming
A central knowledge base is key to efficiency
⅔
of workers are not certain all departments use the same work tools
Information is scattered across a sea of digital tools
20%
of the workday is wasted looking for information
Tools designed to improve connectivity end up blocking it
A framework for a modern intranet
Structure 
Qatalog not only connects employees to company knowledge but builds the foundations of communication from the ground up. By providing a framework and clearly defined structure to documentation, information can be explored in an intuitive way, and there is never a need to question where to look for it.
---
Visibility 
A Work Hub provides a 360-degree view of work being done across the company. Projects, Goals, Workflows, and other necessary tools are interconnected, structured, and accessible with a single login.
---
Efficiency 
Focus on outputs with less "work about work", in a user-focused hub that combines advanced workplace search, connected integrations, and collaboration features. A Work Hub not only fulfills your intranet needs but connects all the other elements of modern work –– Teams to Goals, People to Projects, and even progress updates to personalized feeds.
An integrated Work Hub
Company Section
Directory
Pages and Posts
Search
Ultimate transparency
Centralize company wiki pages, resources, and updates in one place. Create Team profiles to share key resources and Pages such as the team charter, yearly roadmaps, and quarterly plans so everyone has visibility on what their work is driving towards.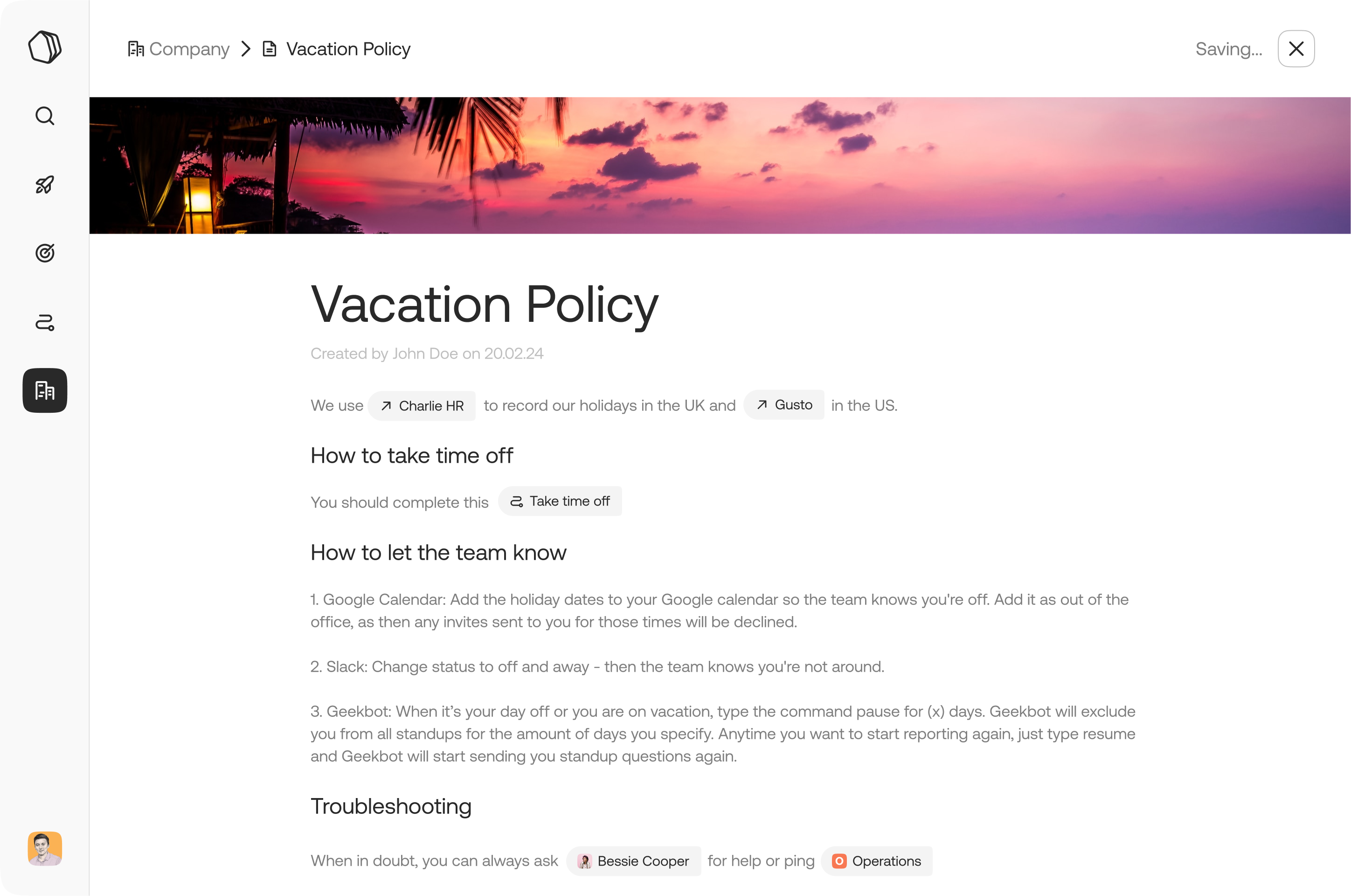 What are the different types of intranet?
What are the disadvantages of a traditional intranet?
What is a modern intranet?
How do you build a good intranet?
What are the different parts of an intranet?
How does intranet increase engagement?
What makes an intranet successful?
Get started with your
single source of truth for work