Employee Onboarding


In One Work Hub
Turn two weeks of onboarding
into a single afternoon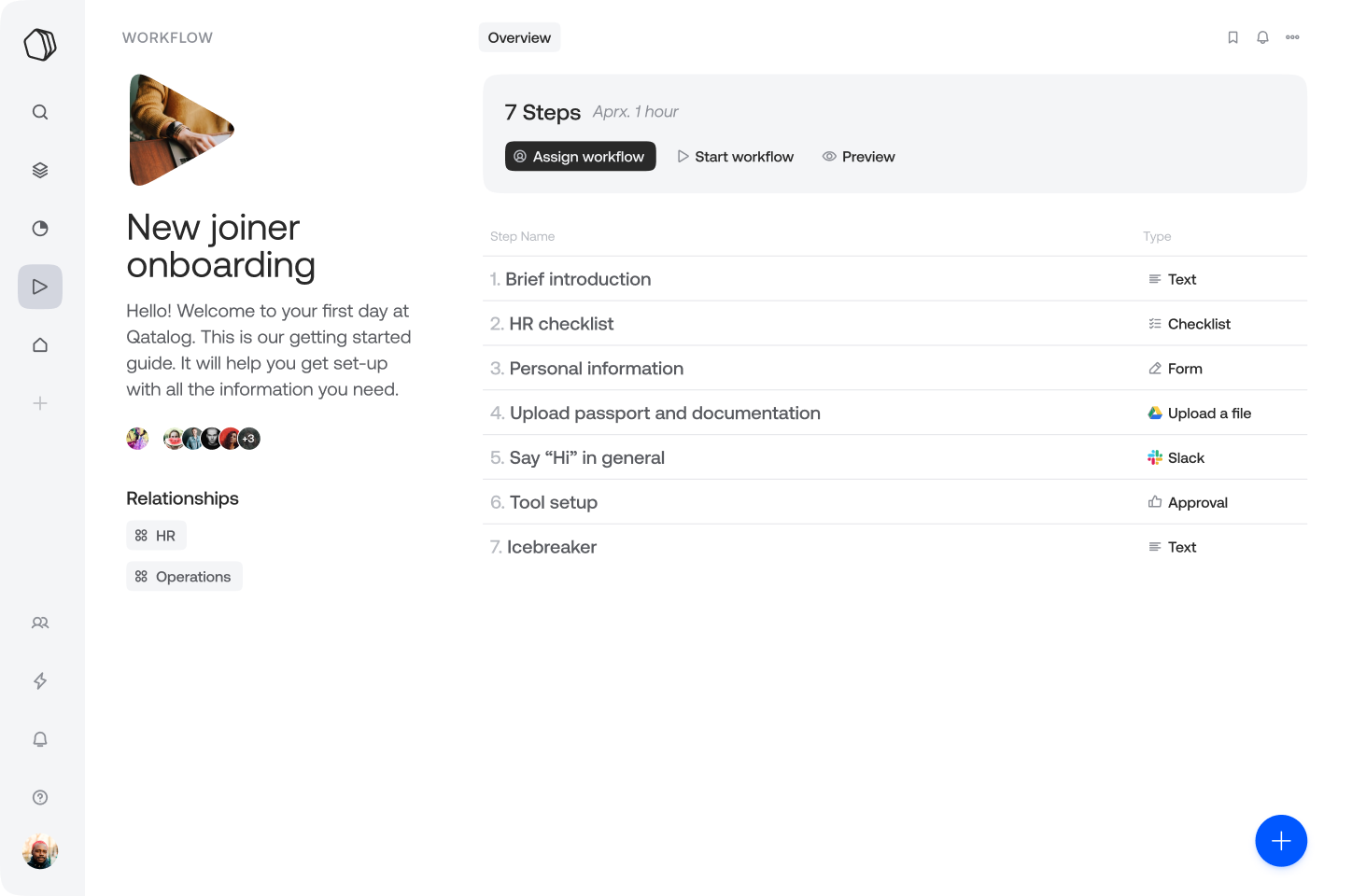 Are these challenges familiar?
54%
say the modern digital workplace makes it hard to find information
New joiners have to navigate a maze of tools
62%
find it hard to figure out what others are working on
New joiners are in the dark on who does what and why
​​41%
of workers don't have a shared place for work
It's hard to get up to speed without a knowledge base
A framework for onboarding new employees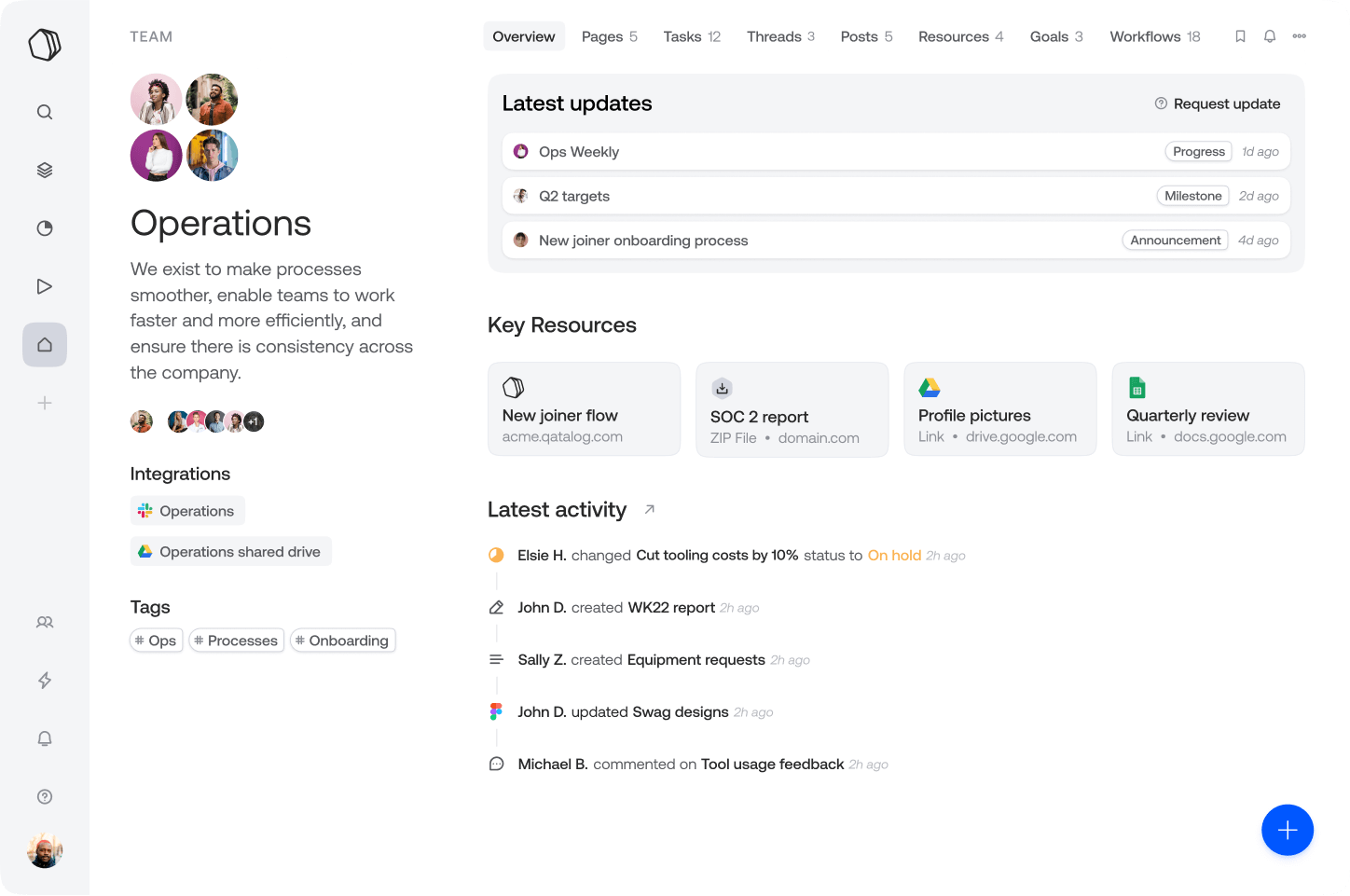 Structure 
A Work Hub provides new joiners access to shared knowledge in a fully searchable, intuitive, and context-rich hub.
---
Visibility 
Instant context on who is who, what they are working on, and the Goals they are driving towards, together with all-in-one workplace search gives new joiners the clarity they need to ramp up faster.
---
Efficiency 
Onboard new team members in record time using semi-automated onboarding Workflows and thorough onboarding Projects. Workflows are repeatable and onboarding Projects are duplicable, so they're easy to scale and ensure a consistent onboarding process across the org.
An integrated Work Hub
Projects
Workflows
Search
Company Section
Everything for seamless onboarding in one place
A single space for every resource and Workflow a new employee needs for success. Managers can include 30-60-90 day plans with related Goals and Tasks, and all stakeholders can be added as Project collaborators for visibility over progress.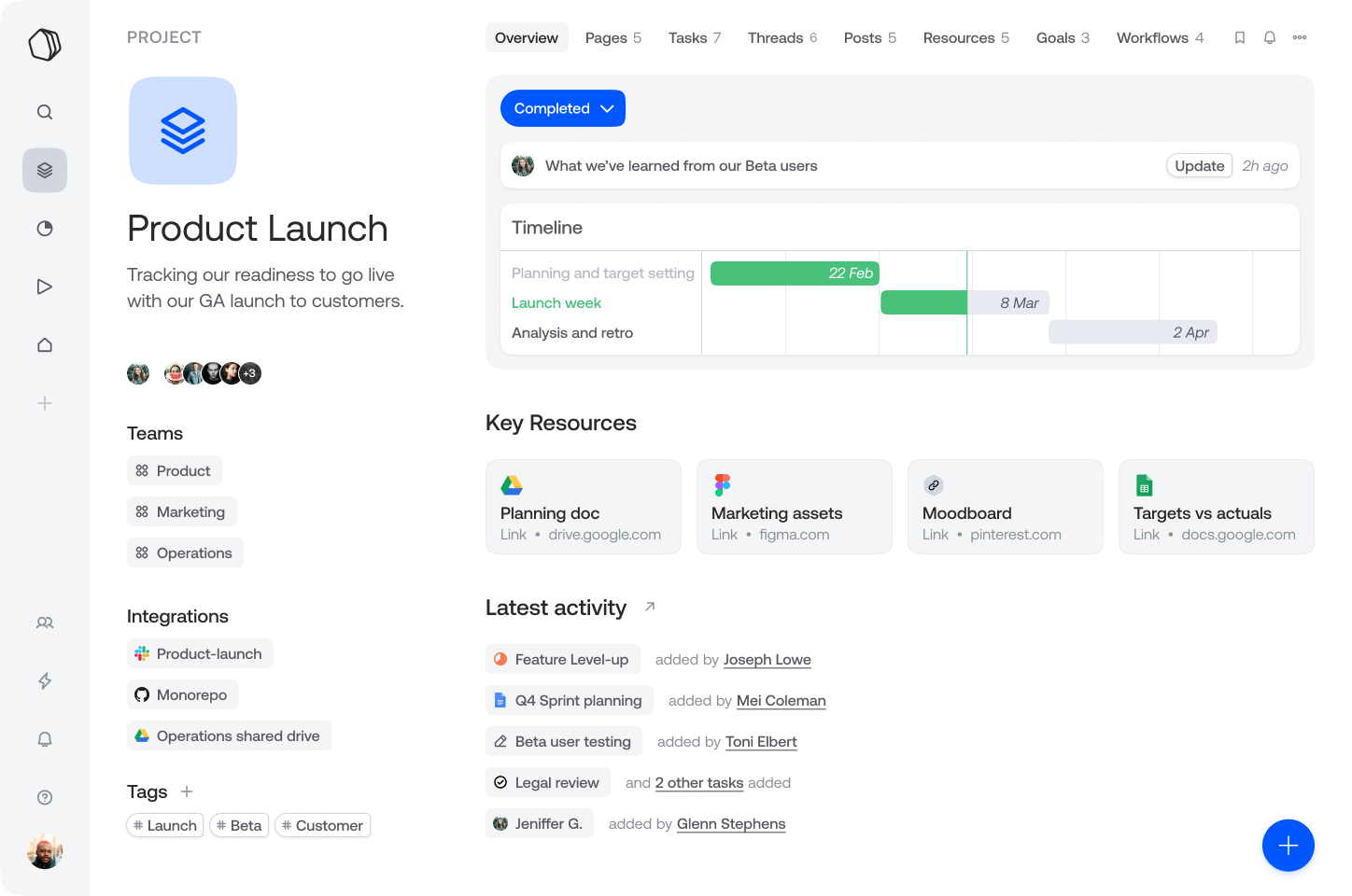 What is the employee onboarding process?
How do you manage the onboarding process?
How do you automate an employee onboarding process or other HR processes?
What is onboarding software?
Get started with your
single source of truth for work