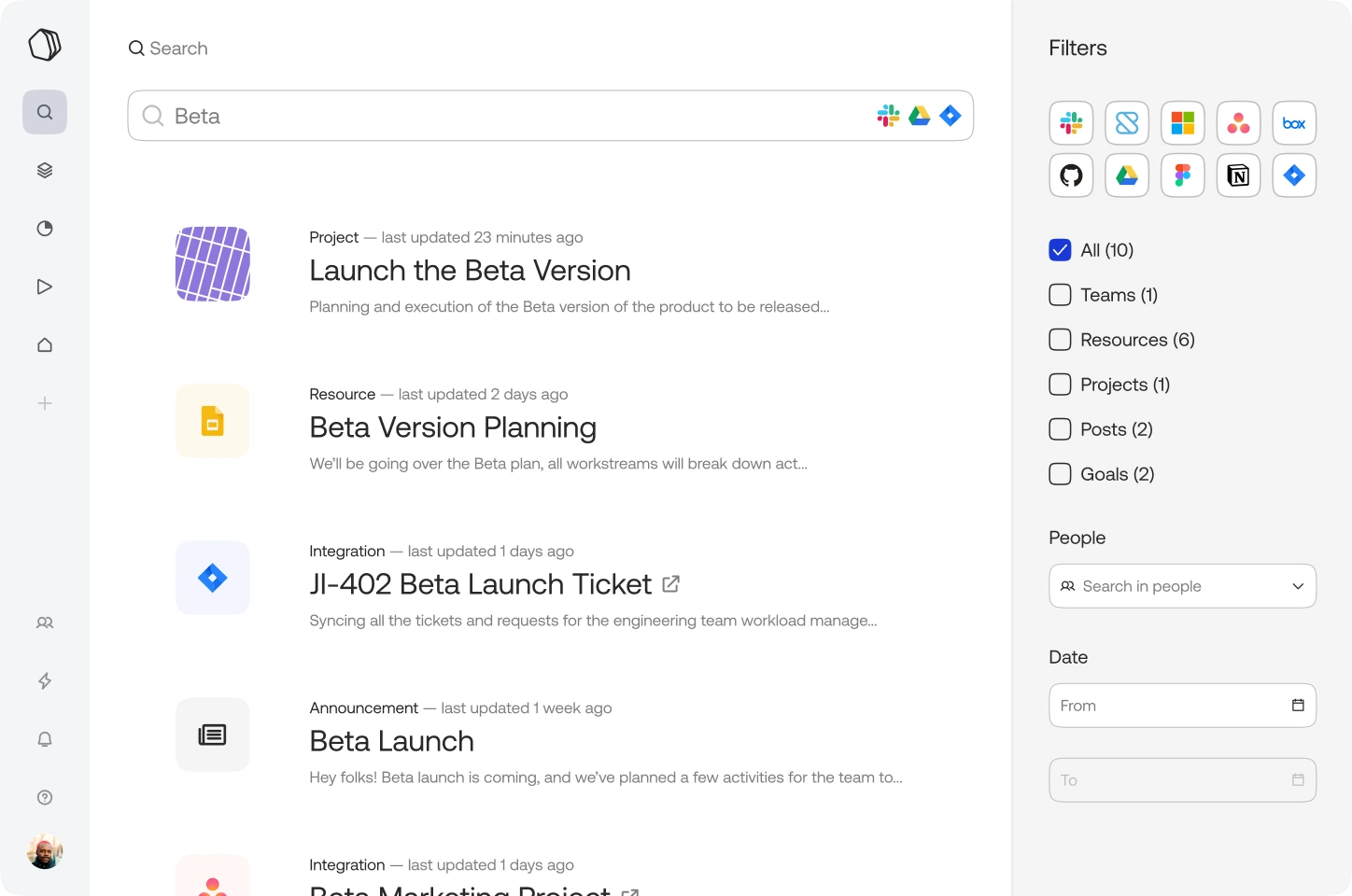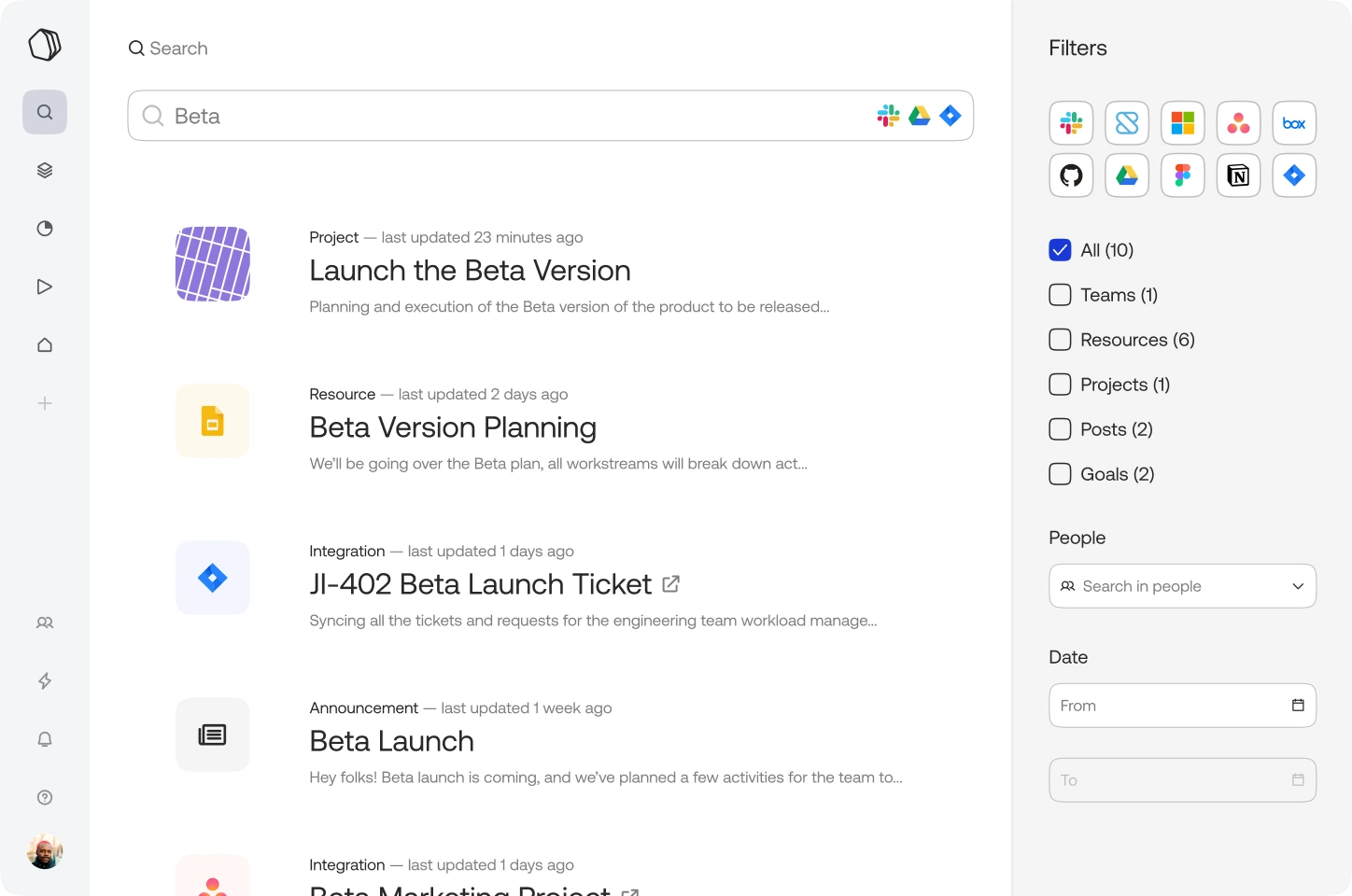 Find what you need across your connected tools
Connect your current tools to find files, tickets, Tasks, and lines of code across tools like Google Drive, Asana, Confluence, and Github.
Search across connected tools
Search securely
Manage who can see what by setting confidential work to private. And securely search across your connected tools — we never see or retain your files, and permissions are managed by each tool.
Increase the visibility of your teams' work
Add #Tags across your work so they're easily searchable and visible to other parts of your org.
See how it works for …
Join thousands of teams making work visible
Operations Executives
Ops Executives use Search to find work happening across different teams, projects, and connected apps. This saves time searching in multiple places for important documents and resources. And makes processes visible to other teams.
How do I set up Qatalog Search?
Is Qatalog a secure place for all my work?
Get started with your
single source of truth for work