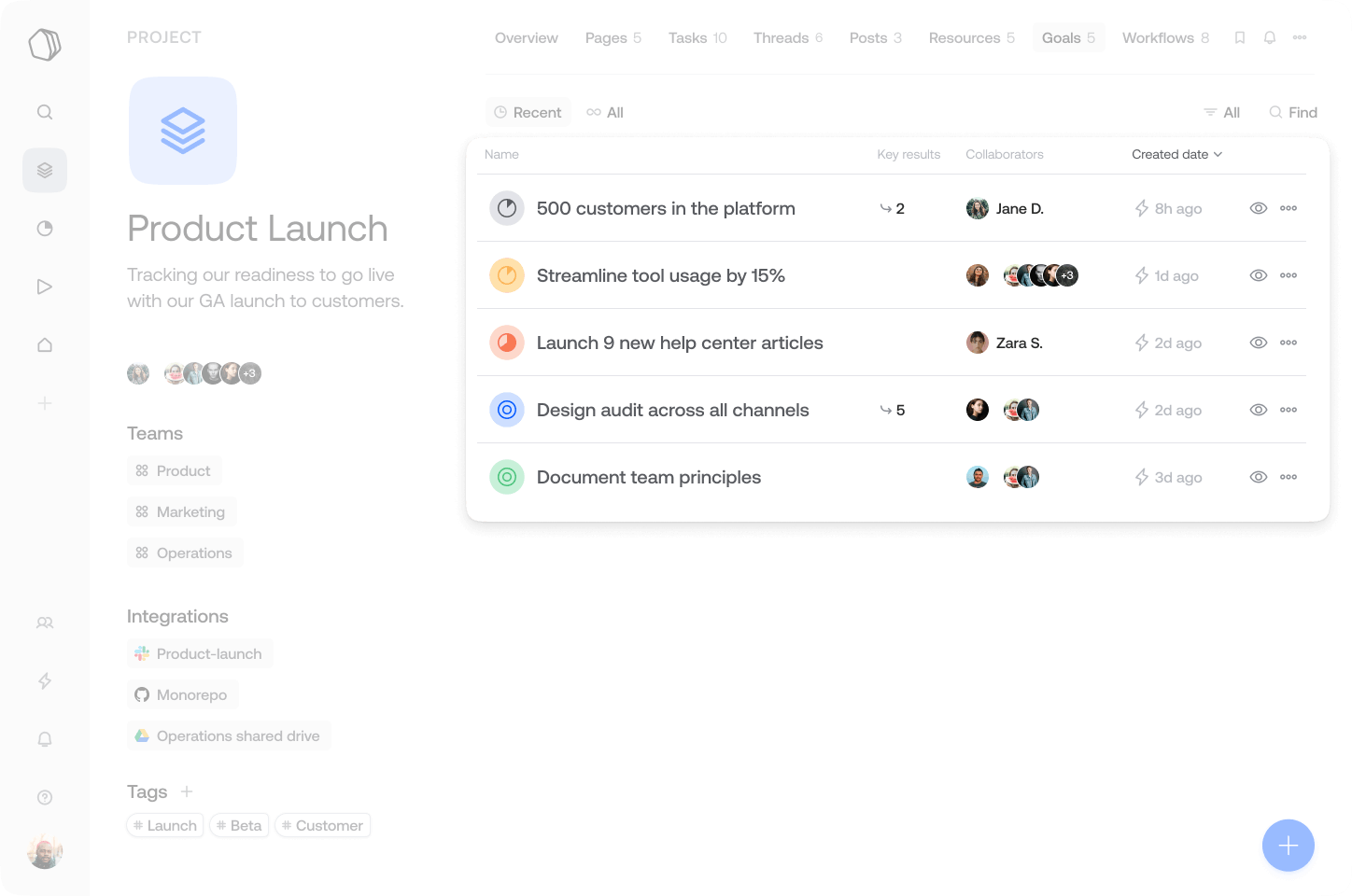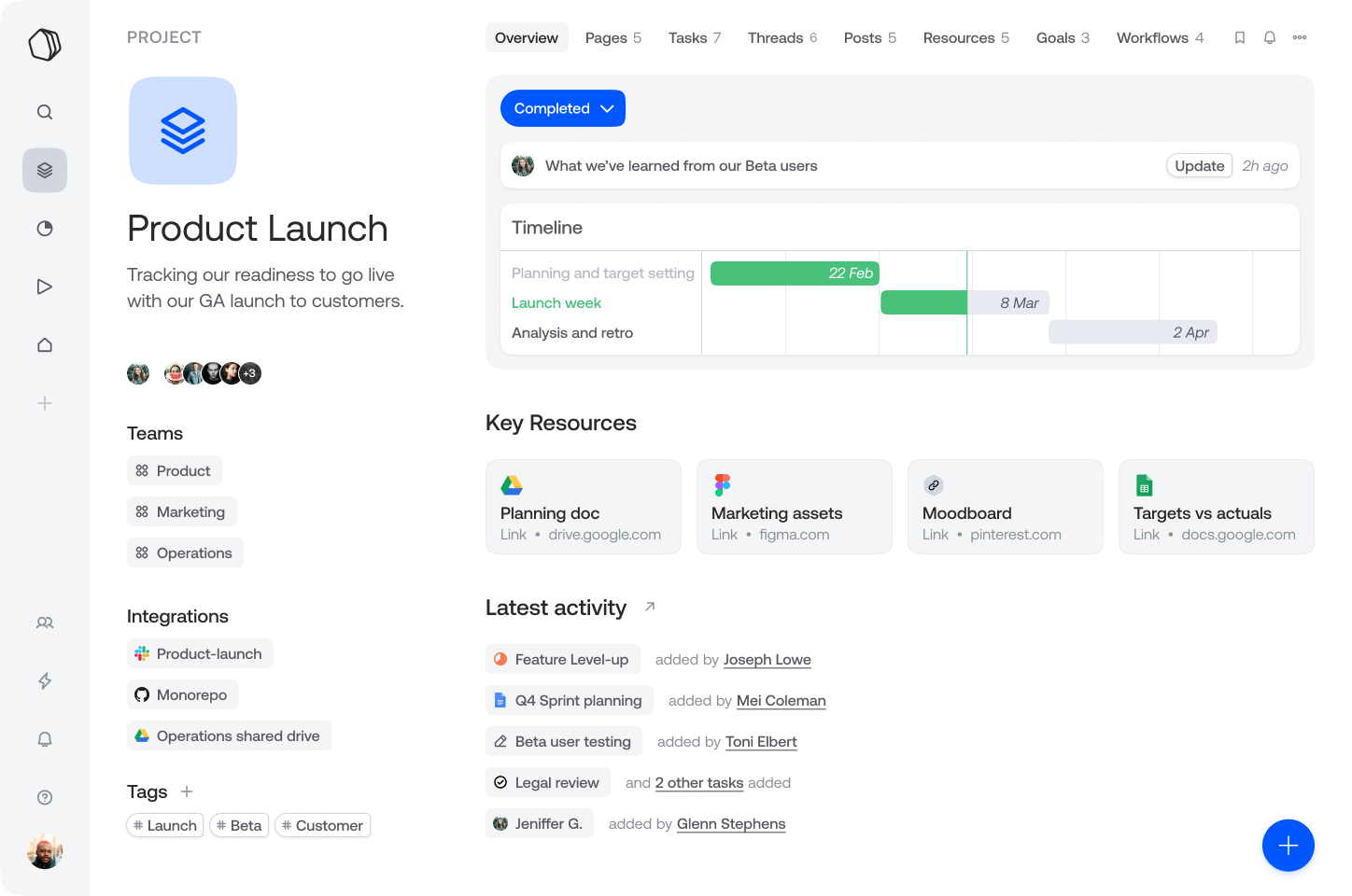 Drive goal-oriented projects
Add goals to your projects so that you and your team are driving towards the same outcome and hit targets effectively.
Increase the visibility of project work
Link Projects to Teams and add collaborators so that everyone has clarity into the who and what of project work.
Cross-functional project teams
Organize project elements
Use Timelines to divide projects into phases. Set task lists, assign them to your team, and keep track of what's been actioned.
Gantt chart for project phases

Assignable and trackable Tasks
Centralize project documentation
Author, store, and share project documentation like design docs, planning docs, and meeting reports, with Pages.
Monitor what's on track or at risk
Record progress by updating a project's status to "on track", "at risk", "completed", and add commentary to keep everyone informed.
Status tracker

Progress updates
Make clear decisions and record outcomes
Use Threads to stay on top of decision-making and gather feedback, so you can make clear decisions on your projects.
Threads for decision making
Share updates that are always in context
Use Posts for project updates, meeting notes, or weekly status reports, and review Recent Activity to get an instant status update.
Posts for important updates

Recent Activity for real-time updates
Easily store and find key resources
Keep track of important project files, links, and folders across your connected tools, by adding them as a Resource.
See how it works for …
Join thousands of teams centralizing and speeding up project work
Management Consultants
Consultants use Projects to break down complex initiatives into actionable chunks with project phases, Tasks, and continuously documented project updates. And it powers collaboration across departments with cross-functional project teams.
Account Managers
Projects provide a turnkey solution for client projects, with a structured and consistent way to manage clients across teams. It also reduces redundancies by making project updates visible across the org.
How do Qatalog Projects help my team?
Why are Qatalog Projects better than how I am managing my work right now?
Get started with your
single source of truth for work