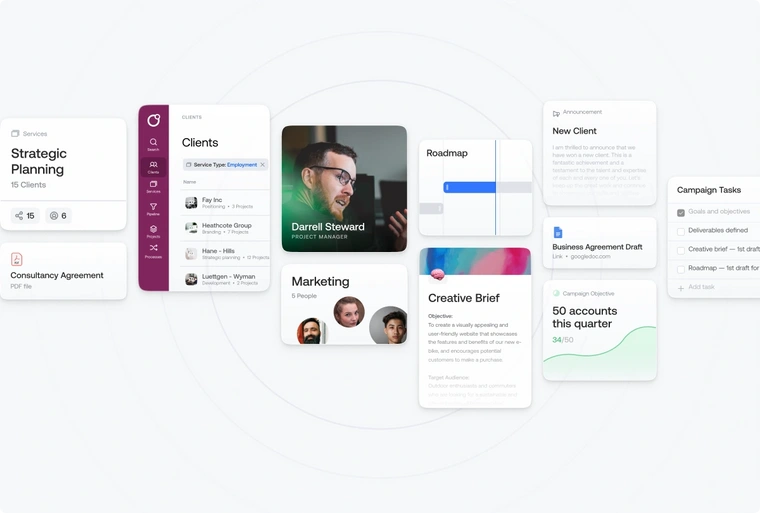 Qatalog launches world's first AI software builder
Customers get custom setups that mold to their business in seconds

New era for software as every business now has access to made-to-measure tools

Powered by world's first generative AI that designs and builds software instantly

Qatalog's Intelligent Work Hub allows businesses to radically simplify their technology stack
London, December 6th: Qatalog, the Intelligent Work Hub, has launched Qatalog 2.0, a major upgrade to its platform that enables anyone to create a made-to-measure software platform for their organization, in a fraction of the time and cost. Qatalog wants to use the technology to democratize access to custom software and 'reimagine' the way we design, build and use software more widely.
Qatalog 2.0 is powered by QatalogAI, the world's first generative AI that can design and build bespoke software instantly, using Qatalog's infrastructure. The system understands the needs of any organization, no matter the industry. In less than a minute, customers can go from briefly describing their business to using their bespoke Work Hub, which centralizes all of their people, processes, and knowledge.
Radical simplification of the tool stack
With Qatalog 2.0, companies no longer have to use a stack of generic project management tools, task managers, company wikis and document editors, which don't integrate with each other, and don't reflect the nuances of how different organizations work. Qatalog replaces all these point solutions with an integrated made-to-measure platform. The customer simply tells Qatalog what kind of business it is, and it will create a single, centralized Work Hub in seconds, with all of the functionality they need. Customers can then make further changes to precisely configure the platform exactly as they want.
This allows for a radical simplification of the tool stack. Qatalog's Work Hub acts as the unifying software layer across an entire organization, replacing a range of applications, and integrating with specialized tools for specific use cases, such as Figma for design, GitHub for code, or Salesforce for commercial use-cases.
QatalogAI
QatalogAI is currently in beta, but it already demonstrates a clear understanding of the likely requirements for each customer's Qatalog Work Hub, as well as the relationships, permissions, features and data models that will be needed. The feat is possible because of the foundational architecture of Qatalog's product infrastructure, which was built to catalog business items, connect tools, and streamline collaboration at scale. This infrastructure is what allows the AI to generate actionable designs that can be instantly turned into powerful software. Over the next 12 months, Qatalog plans to build its AI into features across its platform to help automate menial tasks, make smart suggestions, and much more.
An Intelligent Work Hub
At its core, Qatalog's Work Hub is a set of tools to manage people, processes and knowledge in a centralized platform that's seamlessly connected. With Qatalog 2.0, these tools can be completely customized and reconfigured to create custom software to manage businesses of any industry, size, or structure. If a company uses specific terminology to reflect a distinct operating model or culture, this is also mirrored. This allows Qatalog to reproduce the core business operations of any company and make them digitally native.
For instance, a global marketing agency might want to manage its Clients, Campaigns, Consultants and Offices; a recruitment firm might want to manage its Recruiters, Roles, Clients, and Candidates; while a tech company might want to manage its Customers, Products, Projects, and People. In each case, bespoke software 'Modules' are configured to fit the intended use case, with seamless relationships between them.
Despite the high level of customizability, the platform remains highly structured and scalable. Once a customer has agreed on the design for their Qatalog Work Hub, the structure is locked in place for the rest of the team or company, but can be configured by accounts with relevant permissions. This ensures consistency as the company grows, with minimal oversight required.
Tariq Rauf, founder and CEO of Qatalog, said:
"This isn't just about Qatalog 2.0, we are at the forefront of a new era of software where machines understand us, adapt to us, and work for us. All we need is a brief description of the business you want to manage, and Qatalog's AI will create a structured and scalable Work Hub, tailored to your needs. This is the first time generative AI has been used to design and build software.
"It completely reimagines the way we design, build, and use software. For decades, we've been forced to adapt to our tools, conforming to their structure, terminology and processes. The only alternative was custom software, which is only accessible to the world's largest companies, because it's phenomenally expensive to build and maintain.
"We're upending that narrative and we can make it radically cheaper, faster and more convenient. It enables an entirely new way of building a collaboration stack for a company - and one that is radically simplified. No more bloat and wasted budgets. Just software that fits. And because everything is connected and centralized, work becomes visible, processes are automated, and collaboration is supercharged.
"The reality is that most software tools for work don't function in companies with more than 50 people, typically because they lack a scalable structure in the first place, or the level of customization means it quickly falls apart. We've taken an entirely different approach and from day one, we built the foundations of Qatalog so that it could be both flexible and highly scalable."
-Ends-
Media contacts:
Sam Ferris, Communications Manager
Email: [email protected]
Images: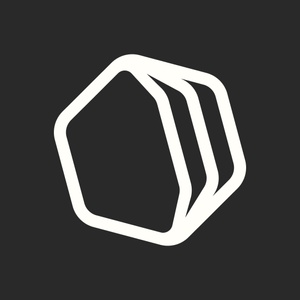 WRITTEN BY
Contributor
Qatalog is the world's first Intelligent Work Hub. Our mission is to allow every business to work the way it wants, with bespoke software that centralizes people, processes and knowledge. It's structured and seamlessly connected, meaning work becomes visible, processes are automated, and collaboration is supercharged. Made-to-measure and built to last, it adapts to the changing needs of the business. Founded in 2019, Qatalog has raised $18.5m in venture funding from backers including Atomico, Mosaic, and Salesforce Ventures.