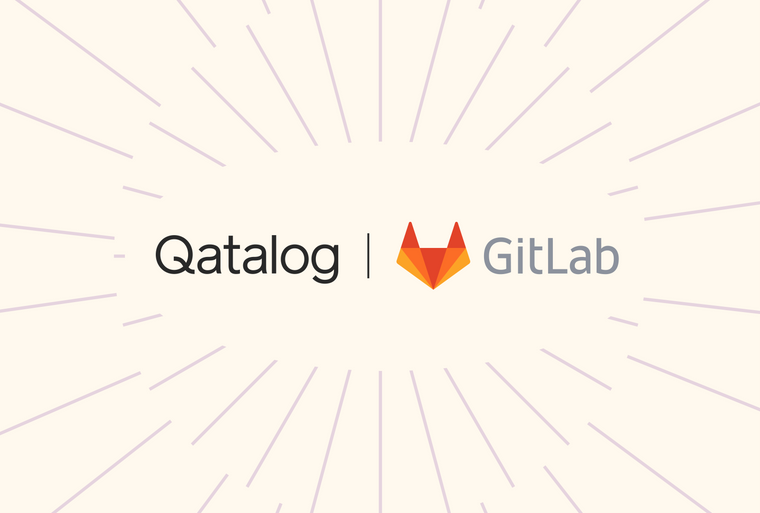 Qatalog partners with GitLab on hybrid work research
Qatalog and GitLab reveal that 42% are sleepwalking into unknown hybrid work model that drives a bigger wedge between workers who can hardly get on the same page in the first place
The 9-5 is dead, but hybrid breathes new life into confusion at work where around 50% of people complain of drowning in tools and around 60% have no idea what their colleagues are doing
Plague of workplace software has crushed expectations of fair work as employees drown in Zoom calls and Slack pings; hybrid offers unique opportunity for a radical reset
APRIL 27, 2021, INTERNET — Work infrastructure company Qatalog has teamed up with remote work pioneer GitLab to dissect the state of remote work and the implications for companies considering a transition to a hybrid work model. Drawing from the experiences of 3,000 people across six continents, the 2021 GitLab Remote Work Report, sponsored by Qatalog, reveals that 42% have already gone hybrid, even as positive sentiment towards fully remote work rides high, with around four in five saying they're satisfied with their remote work set-up. 
The apparent satisfaction with remote belies a more challenging reality: distractions rank as the biggest pain point in daily work, closely followed by excessive meetings; and six in 10 complain that their colleagues work in silos. Now, as companies consider unchartered territory with hybrid, they risk creating more confusion between in-office and remote teams, amplifying the chaos of modern work.
"Modern work is driving us to distraction. Status check-ins over video, after-hours pings, endless notifications — it's fuelling burnout." commented Tariq Rauf, CEO and founder of Qatalog. "Hybrid is unchartered territory and threatens to amplify this chaos even further. Companies should approach with extreme caution and develop clear plans about how they will restore focus for workforces split between kitchen tables and headquarters."
Hybrid delusion tempts companies into more chaos
As lockdown restrictions begin to ease in countries like the US and the UK, employees are splitting their time between home and the office, with 42% of employees stating that they already have a hybrid set-up. The allure is that hybrid promises the best of both worlds, offering the flexibility of working remotely alongside the value of face-to-face interactions. Just under half (45%) of remote workers are concerned about not seeing their colleagues in person, so it's no wonder they're already heading back.
While many are tempted out of their pajamas and into their suits, the vast majority of people say they enjoy the remote working experience: four in five would recommend remote working to a friend and 81% of people are satisfied with the level of productivity. People cite increased productivity, efficiency, and employee morale as the top three benefits of working remotely.
Hybrid is poised to turn cracks of modern work into fissures 
Employee satisfaction with remote work jars with the reality of it. People complain of muddling through a maze of software tools and on-screen distractions, as well as uncertainty about what their colleagues are actually up to. Nearly half (48%) of respondents report wasting time searching for documents and files across multiple tools, and six in 10 say that tool overload is causing silos. 
This problem won't go away with hybrid, which introduces more barriers between teams and projects, adding confusion to the chaos. For example, employees enjoying an impromptu watercooler chat in the office are leaving remote workers in the dark about plans made on the fly. Just over a third (37%) report that their organization does a good job of aligning work across projects in the remote environment, and this risks becoming even more complicated with hybrid.
"As hybrid goes mainstream, it threatens to turn the cracks of modern work into fissures." commented Tariq Rauf. "Already, it's hard to get everyone on the same page. Now, hybrid brings about even more fragmentation, adding confusion to the chaos."
Opportunity to reset standards as email and video continue to dominate
Our expectations of what a fair work environment looks like are low. While around three quarters (71%) of remote workers say their organization does a "good job" of balancing asynchronous and synchronous work, they still rank distractions as their biggest irritation about working remotely and nearly half (48%) default to video meetings when collaborating remotely.  What's more, the majority of people (53%) start their day in their inbox, eclipsing the 6% of people who use project management tools, implying that email is still king and that new models of collaboration haven't yet been adopted en masse. 
Confronted by the reality of a chaotic workplace replete with overflowing inboxes and unnecessary meetings, companies are taking stock of how stressed their employees are. Now, the decision to either stay all-remote or experiment with hybrid offers a rare opportunity to reset standards to restore focus for burnt-out employees.
"We've allowed ourselves to become accustomed to Zoom fatigue, after-hours pings on Slack, and email overload. It doesn't have to be like this," commented Tariq Rauf. "With Qatalog, we're inventing an entirely new way of working for this new age. For our customers going hybrid or staying remote, we're removing the millions of friction points to give them more time to focus, and clearer context for better decisions."
Read more Qatalog press releases in the News section of the blog.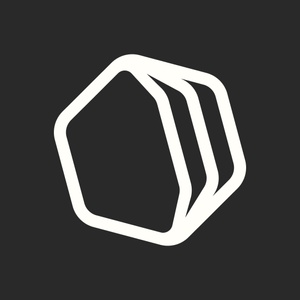 WRITTEN BY
Contributor
Qatalog is the world's first Intelligent Work Hub. Our mission is to allow every business to work the way it wants, with bespoke software that centralizes people, processes and knowledge. It's structured and seamlessly connected, meaning work becomes visible, processes are automated, and collaboration is supercharged. Made-to-measure and built to last, it adapts to the changing needs of the business. Founded in 2019, Qatalog has raised $18.5m in venture funding from backers including Atomico, Mosaic, and Salesforce Ventures.