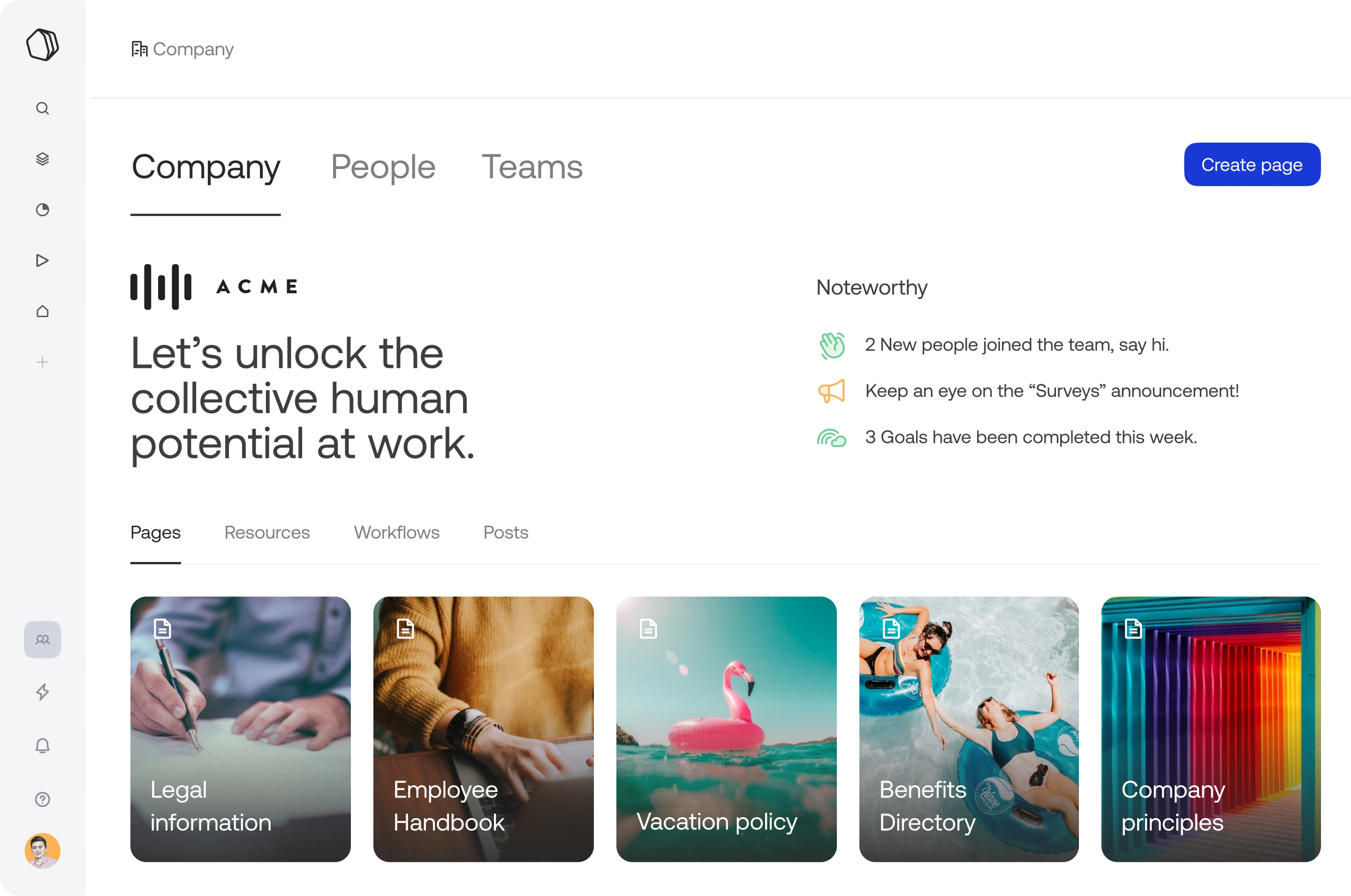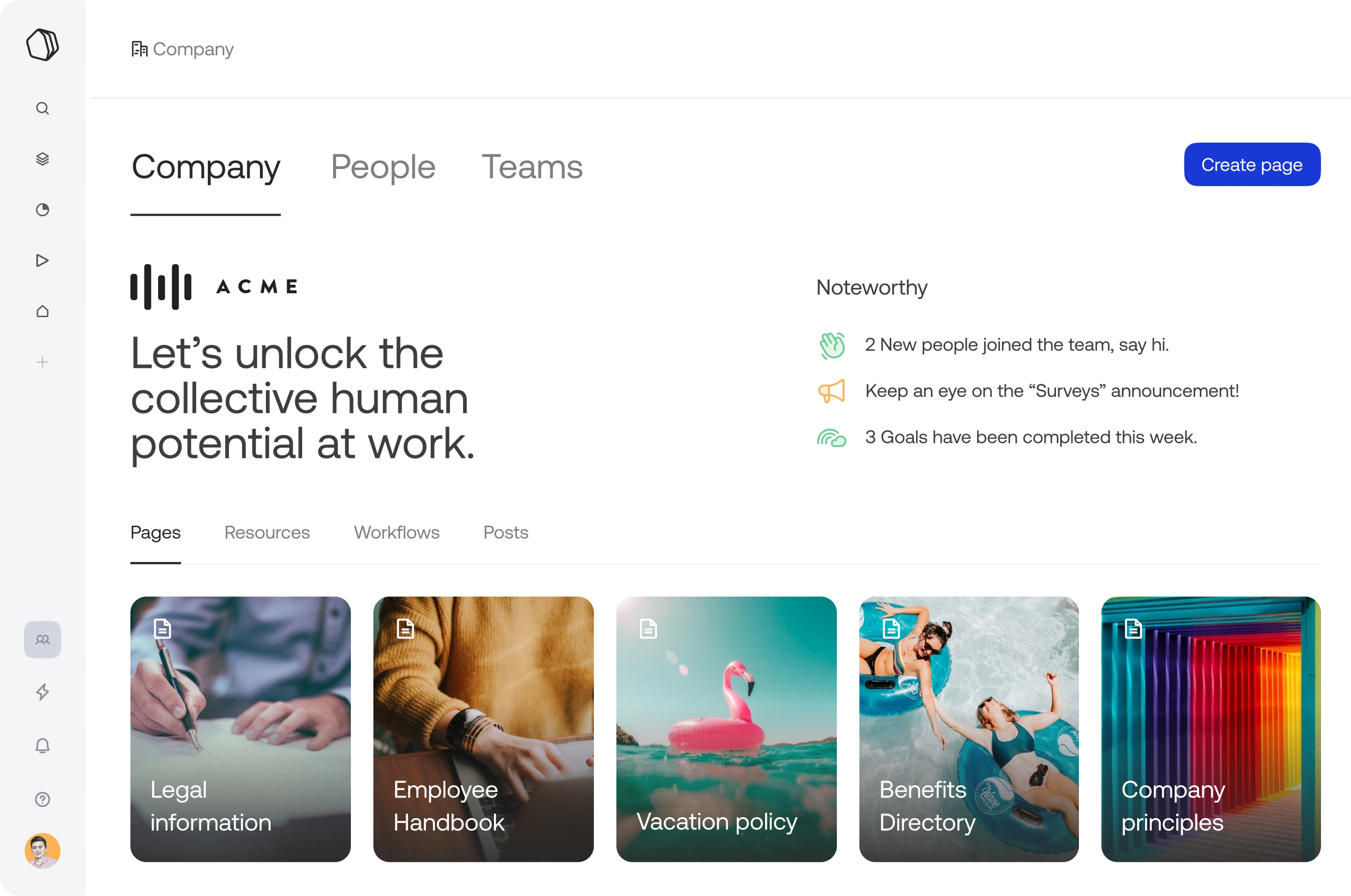 Centralize
Company
Know what's happening in your org
Use the Company section as your org's go-to place for company-wide processes, policies, and updates. It also houses your Directory, with people and team profiles, and an Org Chart view.
Projects
Assemble your project ingredients
Centralize and speed up project work, with linked Goals, visible decision making, Tasks, Timelines, and relevant updates, all in one place.
Homepage
A personal Homepage for your work
Personalize your Work Hub's Homepage by pinning important items across your Projects, Teams, and tools like Google Calendar.
Streamline
Workflows
Your processes, step-by-step, on-demand
Operationalize routine processes with Workflows, like new hire onboarding or expense reporting.
Search
One search bar for your work
Use our workplace Search to find files, resources, Goals, and more across Qatalog, or your connected tools like Google Drive or Asana.
Smart Feed
See what's happening at work and across your tools
View the Smart Feed for a real-time ticker of important activity across your projects, teams, and company.
Coordinate
Goals
Set, track, and align on individual and team goals
Track outcomes as a team, without the spreadsheets. Qatalog Goals are structured, visible, and linked to your Directory and Projects.
Threads
Make decisions and record outcomes
Stay on top of decision-making and view critical conversations with Threads.
Posts
Useful updates, in context
Use Posts to share updates that are in context and linked to Projects, Goals, and Teams. And share them via email and Slack, so they're hard to miss.
Pages
Centralize documentation
Author, store, and share documentation like design docs, company handbooks, and meeting reports, with Pages.
Get started with your
single source of truth for work