Team Management


In One Work Hub
Get a holistic view of your team's work and accomplishments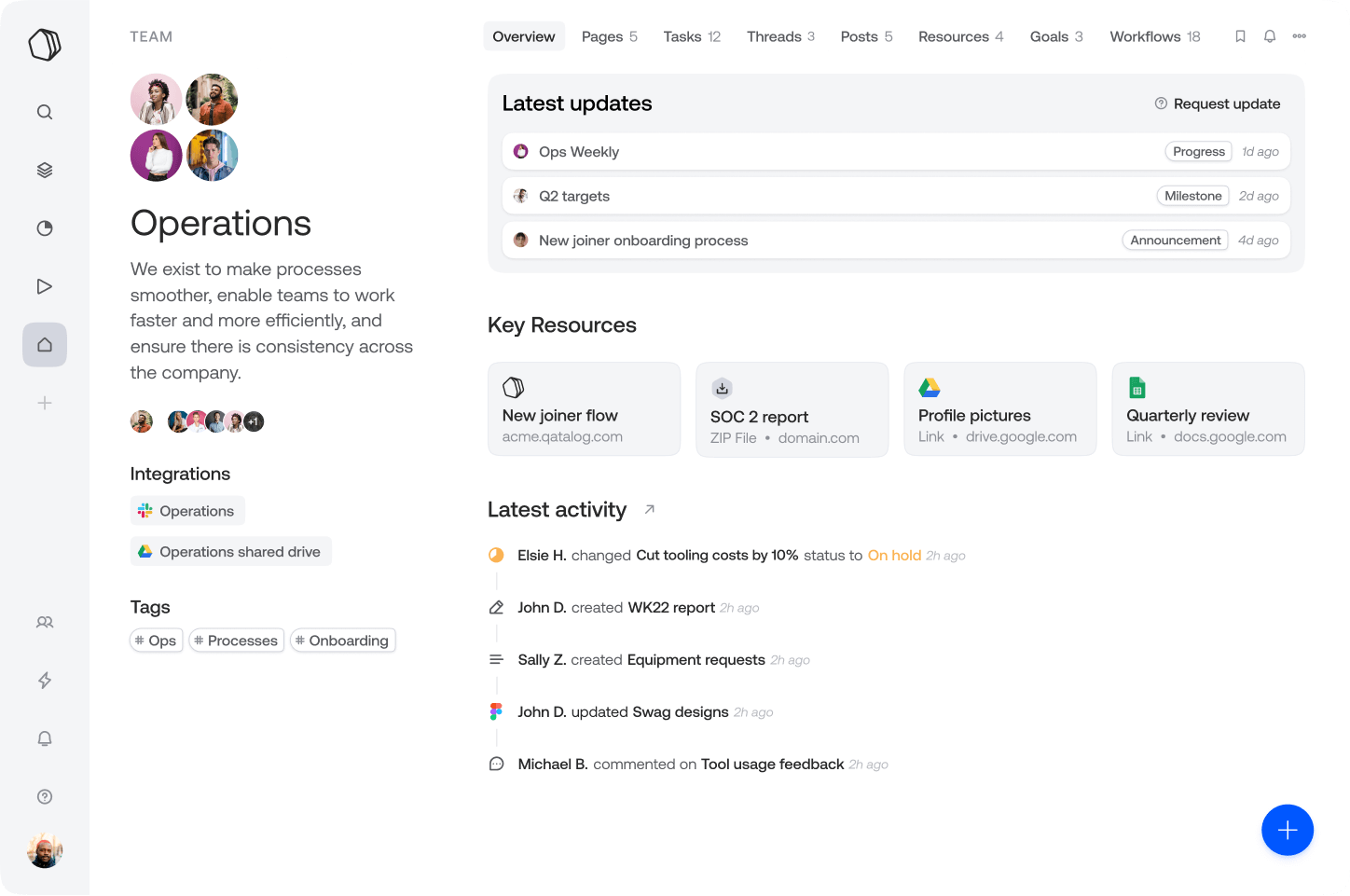 Are these challenges familiar?
62%
find it hard to figure out what others are working on
There is a lack of visibility into the output and results achieved by teams
62%
report missing opportunities to collaborate
Chaotic work environments make it hard to work together
59
minutes wasted every day looking for information
A maze of tools is eating time and killing efficiency
A framework for high-performance teams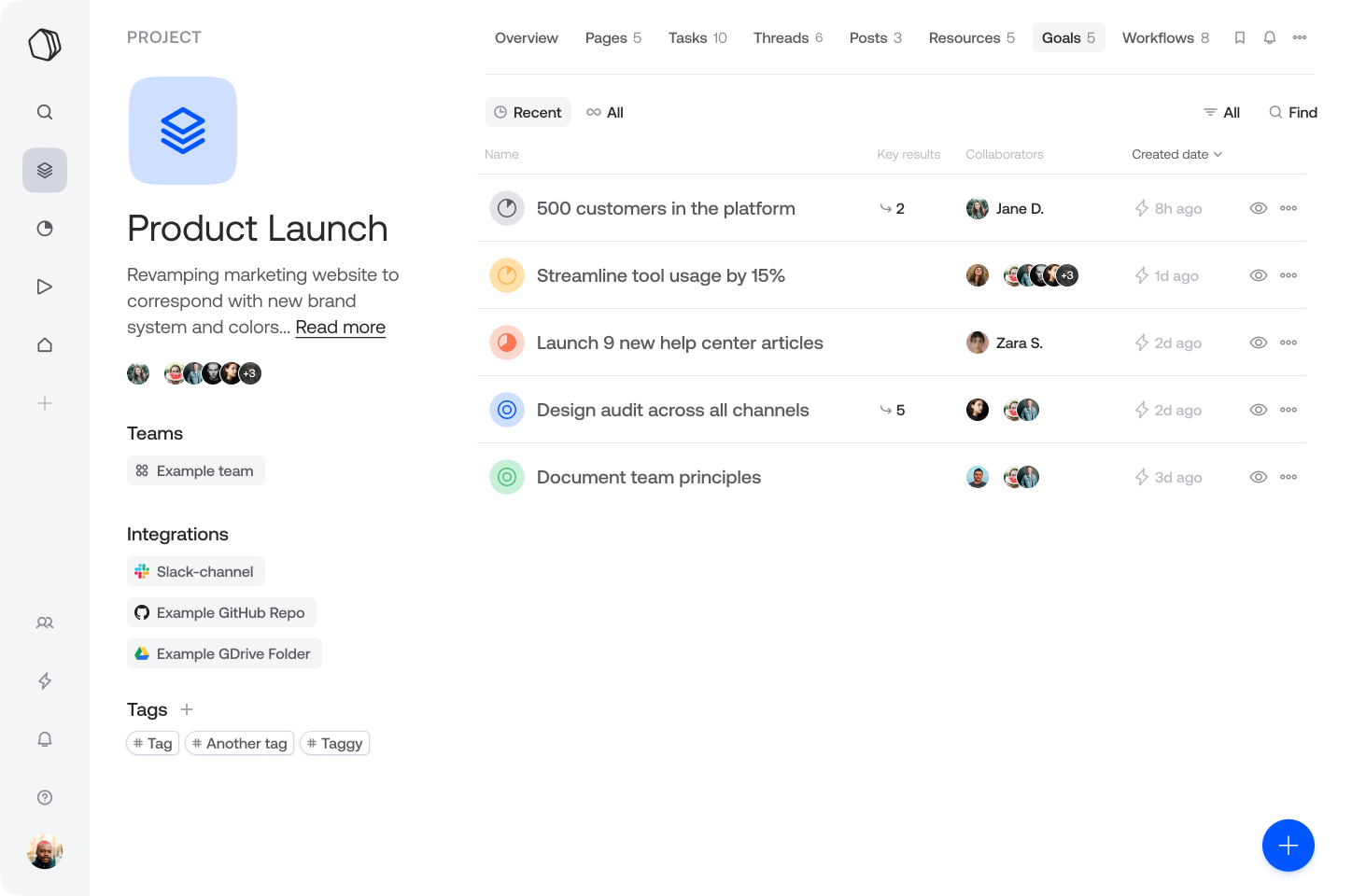 Structure 
Provide your team with a framework that keeps their project work organized, enhances productivity through Task and Workflow management, and drives quality outcomes with Goal tracking. Qatalog also adds structure to internal comms – use Posts for updates, and Threads for open discussions and decision-making.
---
Visibility 
Get a holistic view of your team's activity from a shared space for coordination and communication. Measure productivity in results rather than hours spent behind the screen, with visibility over Tasks and Goals achieved and progress in Project work.
---
Efficiency 
Make work friction-free for your team by providing easy access to every process, resource, and tool from a central place. Within an integrated Work Hub, teams can manage their time effectively, rather than waste it context switching, searching for information, or on unnecessary sync meets.
An integrated Work Hub
Goals
Tasks
Directory
Kudos
Manage and align on performance expectations
Set individual monthly or quarterly goals with an easy-to-use OKR framework so team leads get visibility over progress and results. Managers can identify risks in time with customizable check-in reminders, status trackers, updates, and progress graphs.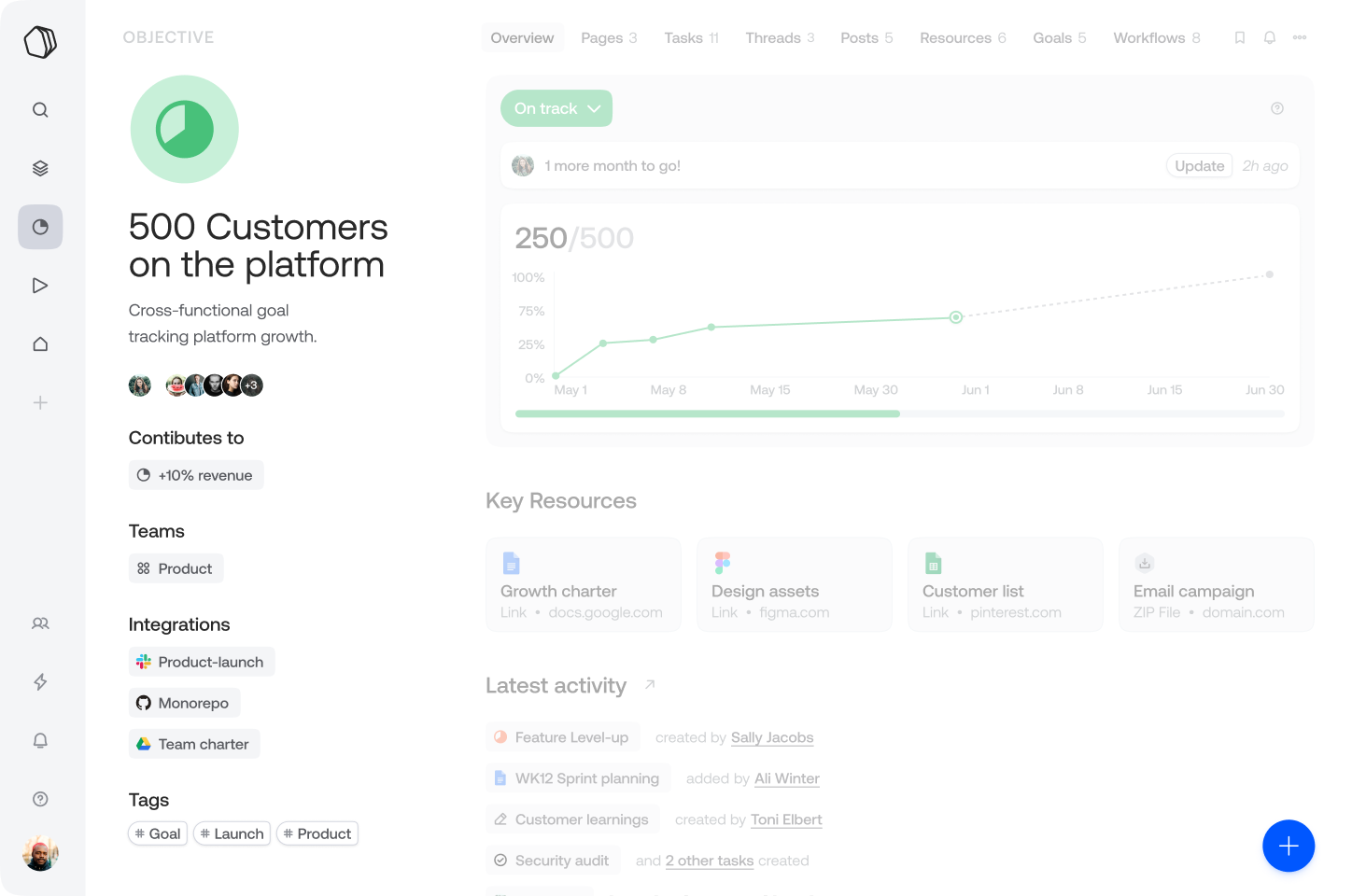 How do you manage virtual teams?
How can you facilitate team collaboration?
What are strategies for effective teamwork?
Get started with your
single source of truth for work