Productivity Management


In One Work Hub
Maximize operational efficiency with a shared workspace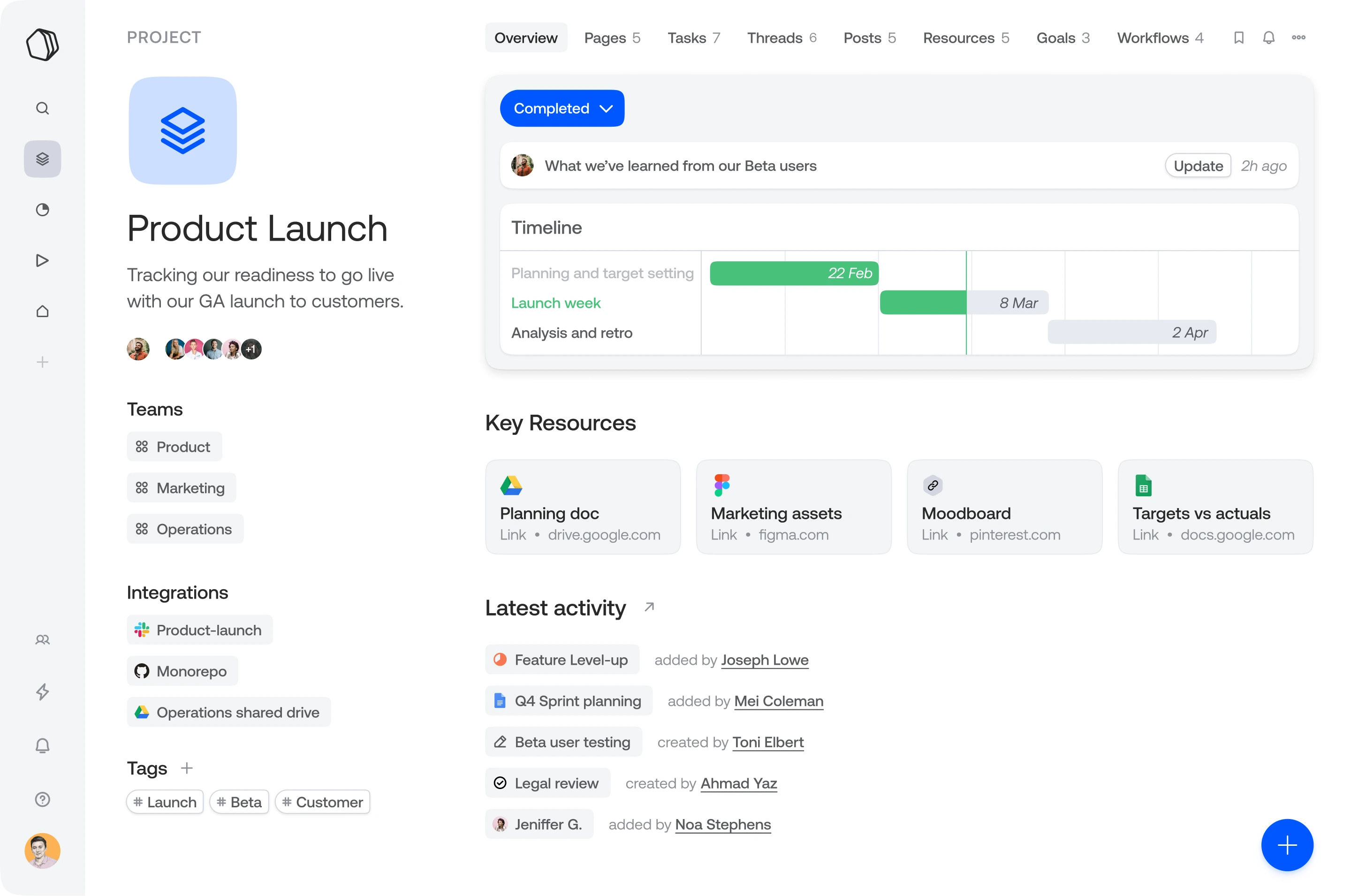 Are these challenges familiar?
43%
of people report spending too much time switching between tools
Switching between productivity tools is killing productivity
55%
say it's time-consuming getting information from other departments
Fragmented tooling creates silos between teams
56%
need to ask more than one person for help every day
Unnecessary Slack pings and Zoom calls hinder productivity
A framework for productivity management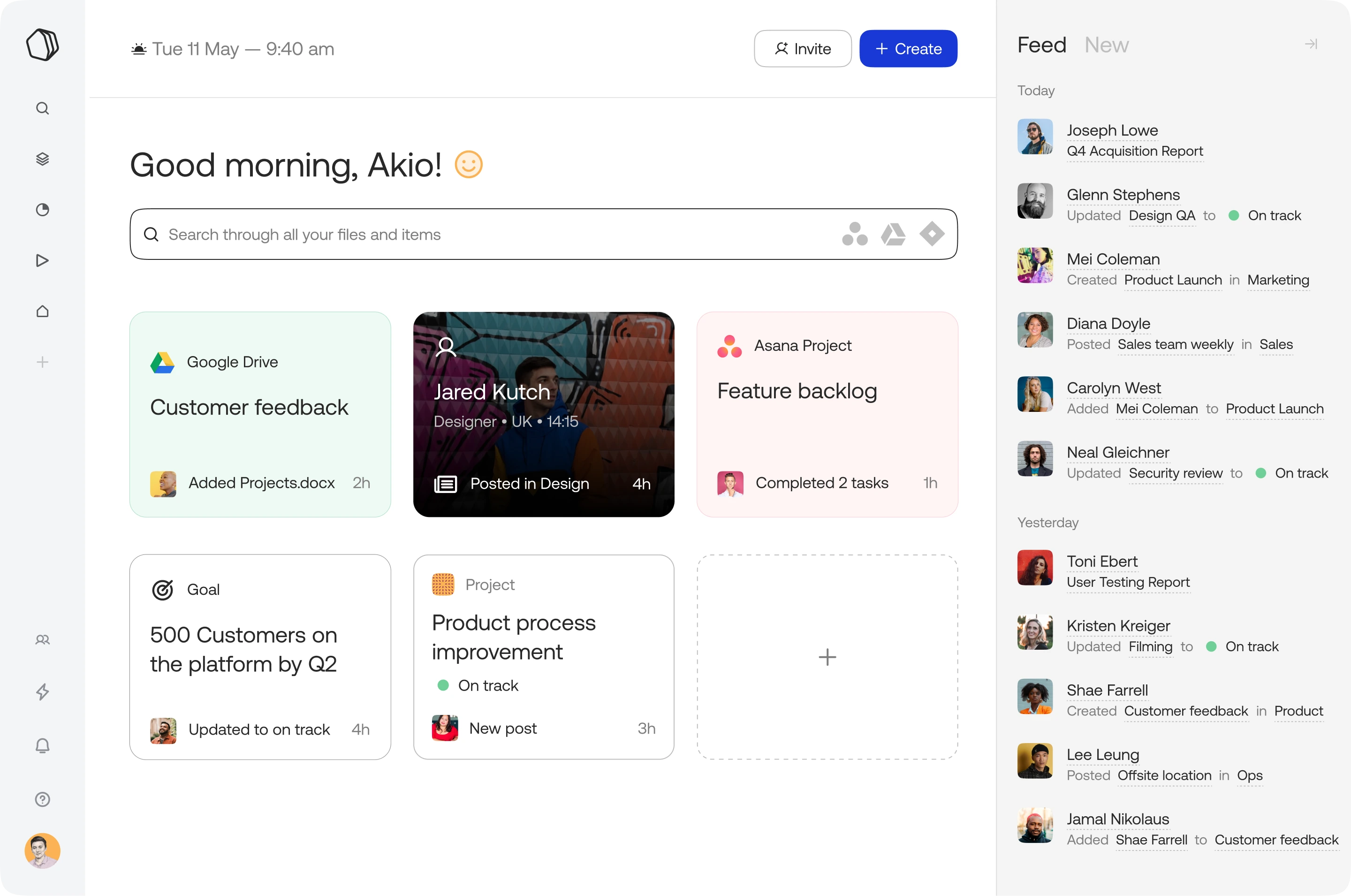 Structure 
Qatalog brings together the core elements of work into an intuitive framework that makes it easier to align, coordinate work, and speed up execution. 
---
Visibility 
Provide total transparency and discoverability of work being done, regardless of the tools they live in. Create a single source of truth for what's happening in your organization with set channels for communication and decision-making.
---
Efficiency 
With information and processes in a centrally accessible place, less time is spent in meetings, managing goals in spreadsheets, or communicating internal updates, leaving time for focus work and driving outcomes.
An integrated Work Hub
Tasks
Goals
Workflows
Projects
Seamlessly coordinate work for better productivity
Break work down into actionable steps and ensure accountability by setting assignees and due dates to Tasks. Connect your to-dos to Goals and Projects so that it's clear who needs to deliver what and when, providing a trackable system for successful execution of any type of initiative.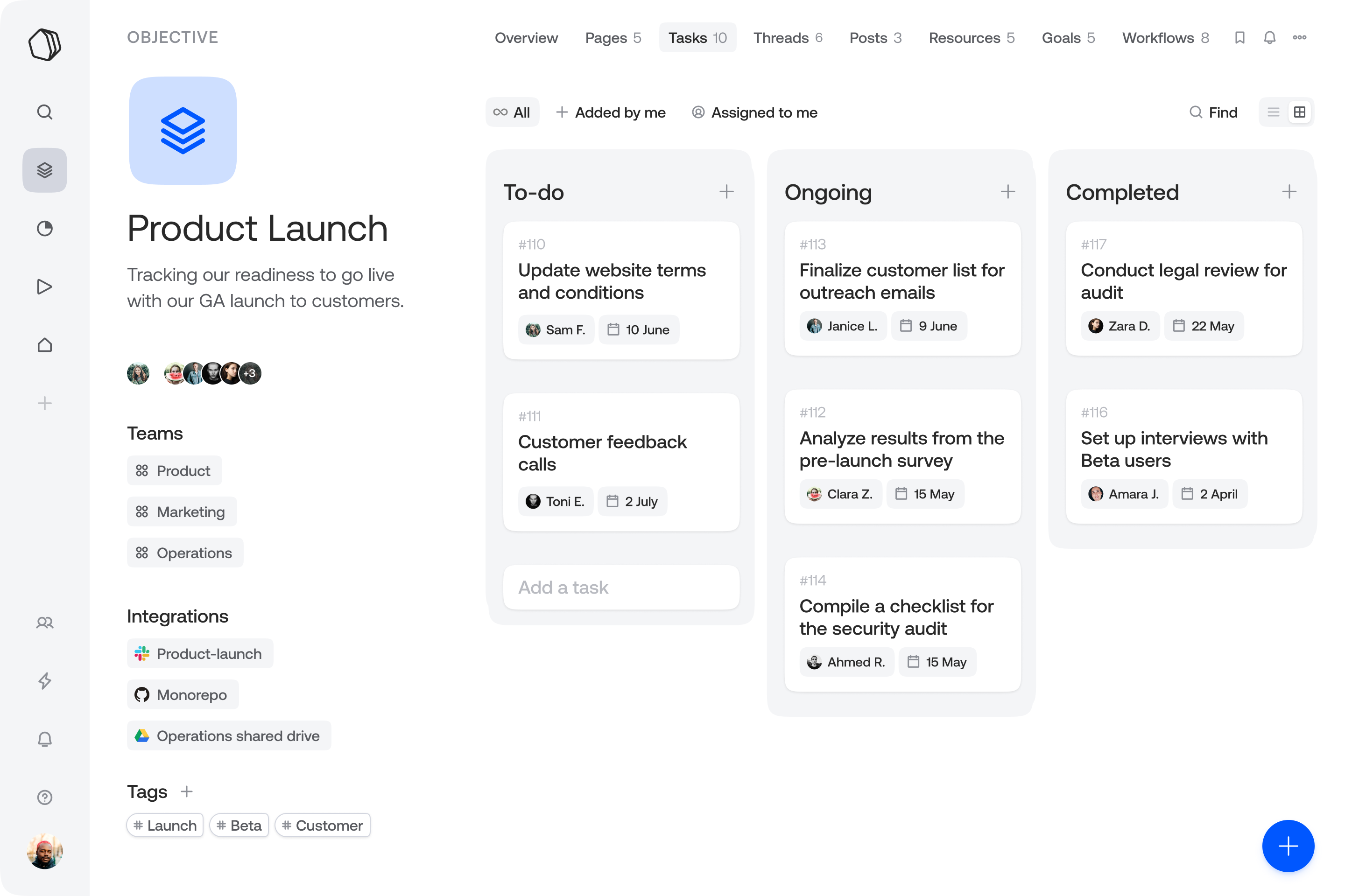 How do you manage employee productivity?
What is a good productivity tool?
How do you increase productivity at work?
How do you measure productivity in the workplace?
Get started with your
single source of truth for work