Keep your employees connected
and informed with a structured
collaboration platform
Increase employee engagement, productivity, and visibility across your organization with tools for onboarding, OKRs, internal communications, and more.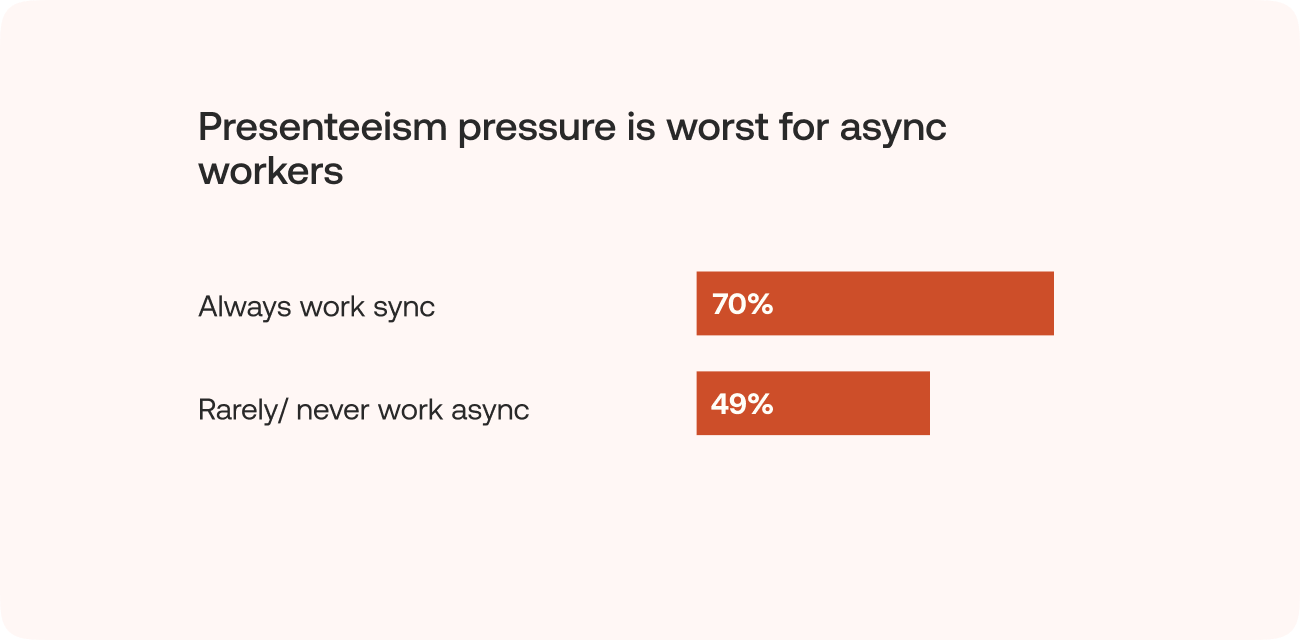 An integrated Work Hub
Posts
Threads
Templates
Company Section
Posts
Create useful company updates, with context. Use Posts to share updates that are contextually linked to Projects, Goals, and Teams.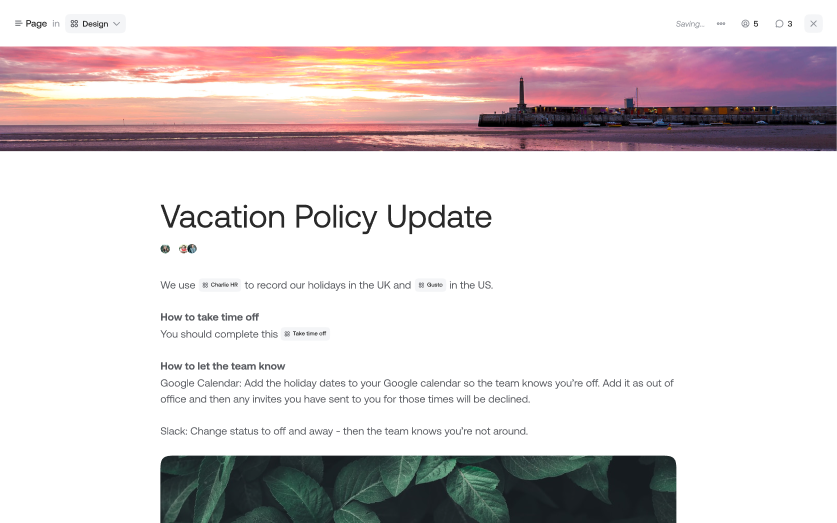 A framework for communicating OKRs
OKRs
Templates
Goal Updates
OKRs
Create OKRs that link individual, team, and organizational goals, so that outcomes are measurable and visible.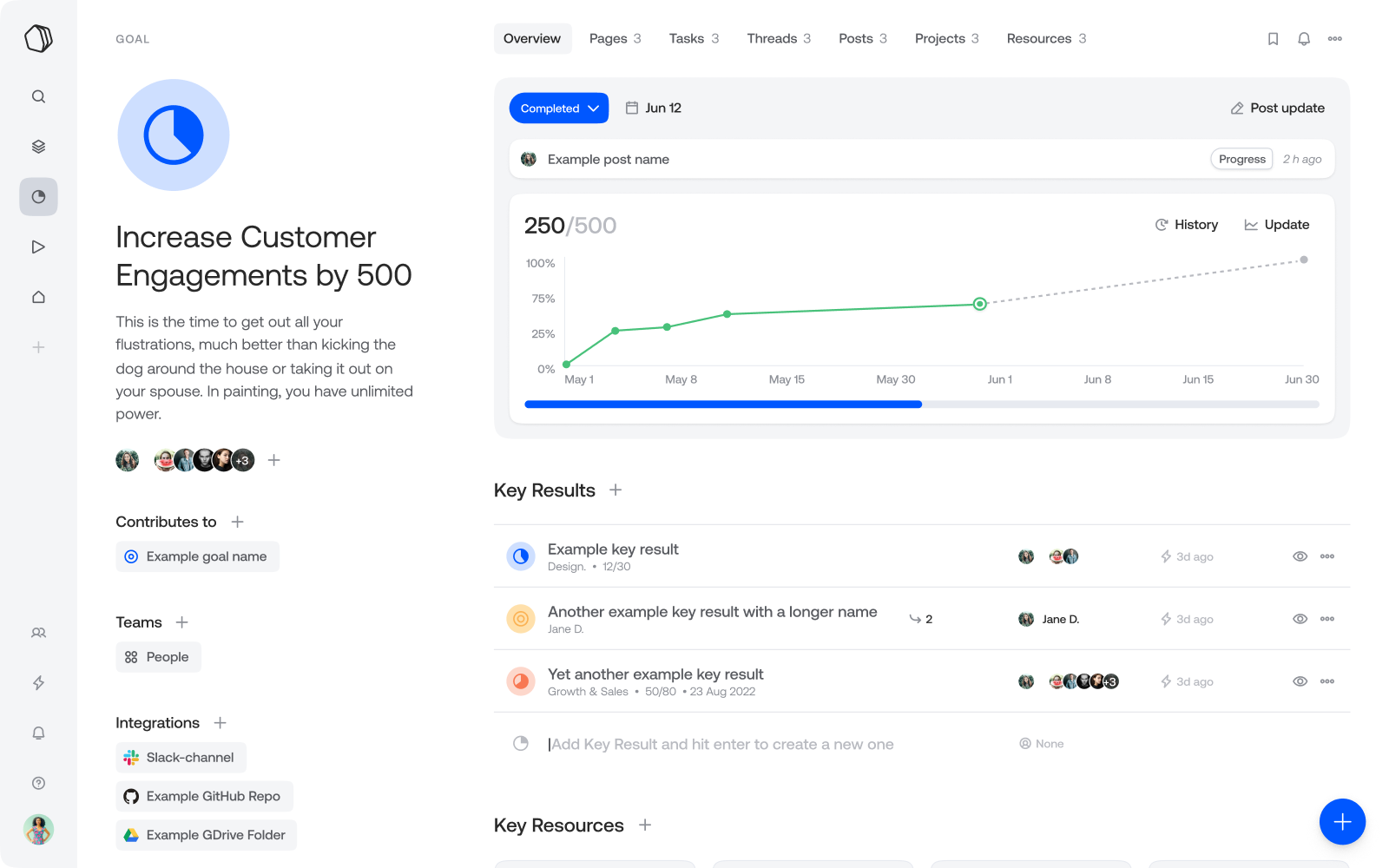 Are these challenges familiar
49%
of workers don't think information is reaching its intended audience
Information is lost in a sea of updates and constant pings
5
hours
a week is wasted searching for information
A maze of tools is eating our time and killing productivity
3 in 5
struggle to track information across different work tools
Knowledge is fragmented between unstructured, disconnected tools
A framework for remote teams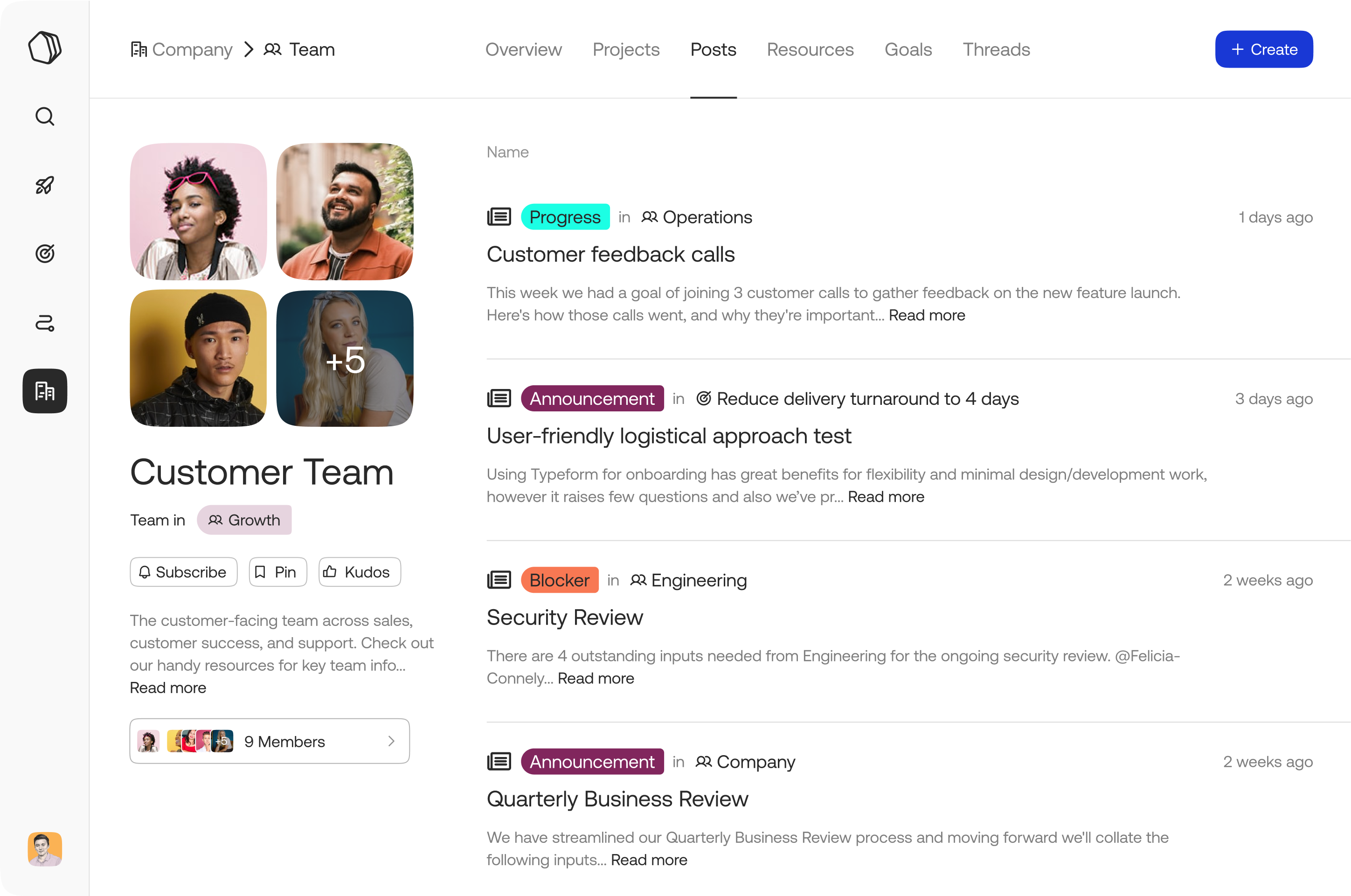 Structure 
Information shared in Qatalog is indexed, searchable, and always tied to its source – whether that's a Project, a Goal, or a Task, enabling truly asynchronous communication for modern-day workers or distributed teams.
---
Visibility 
Making Qatalog the setting for all work facilitates a culture of documentation and knowledge sharing, which in turn breaks down silos, removes barriers to information flow, and makes it radically easier to collaborate.
---
Efficiency 
Build the foundations of communication for your org. Documenting work and communicating across teams in a set framework reduces unnecessary noise, interruptions on where to find information, and time wasted in internal update meetings is drastically reduced.
How do you facilitate internal communication?
Get started with your
single source of truth for work