Hybrid Work


In One Work Hub
Stay connected and work together, no matter where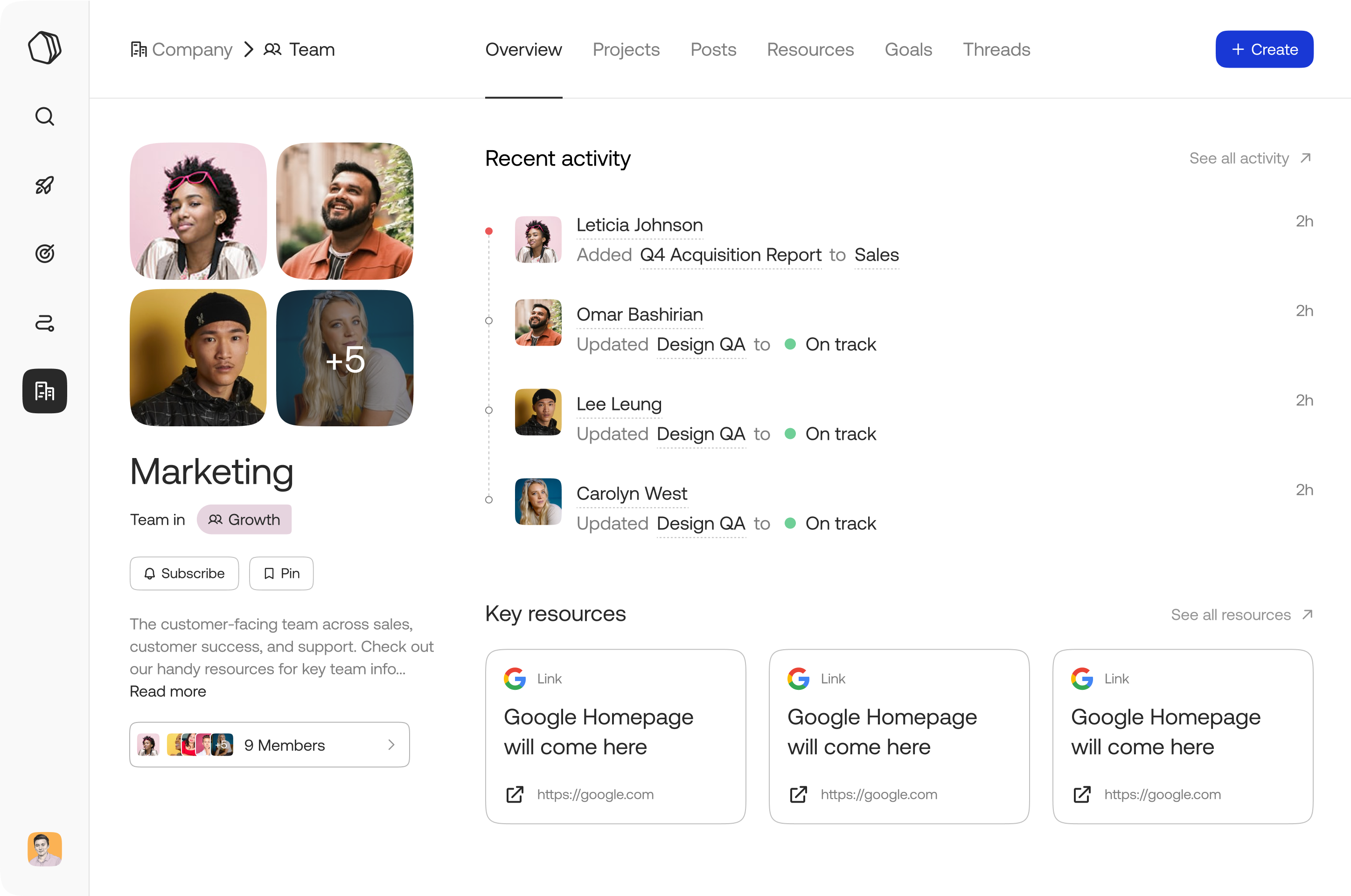 Are these challenges familiar?
62%
of employees find it hard to figure out what others are working on
Less face-to-face time can create feelings of isolation
48%
can't keep track of everything going on in their digital workplace
Our digital environment is noisy and distracting
63%
of workers don't always use the recommended company tools
Fragmented tooling creates silos
A framework for hybrid teams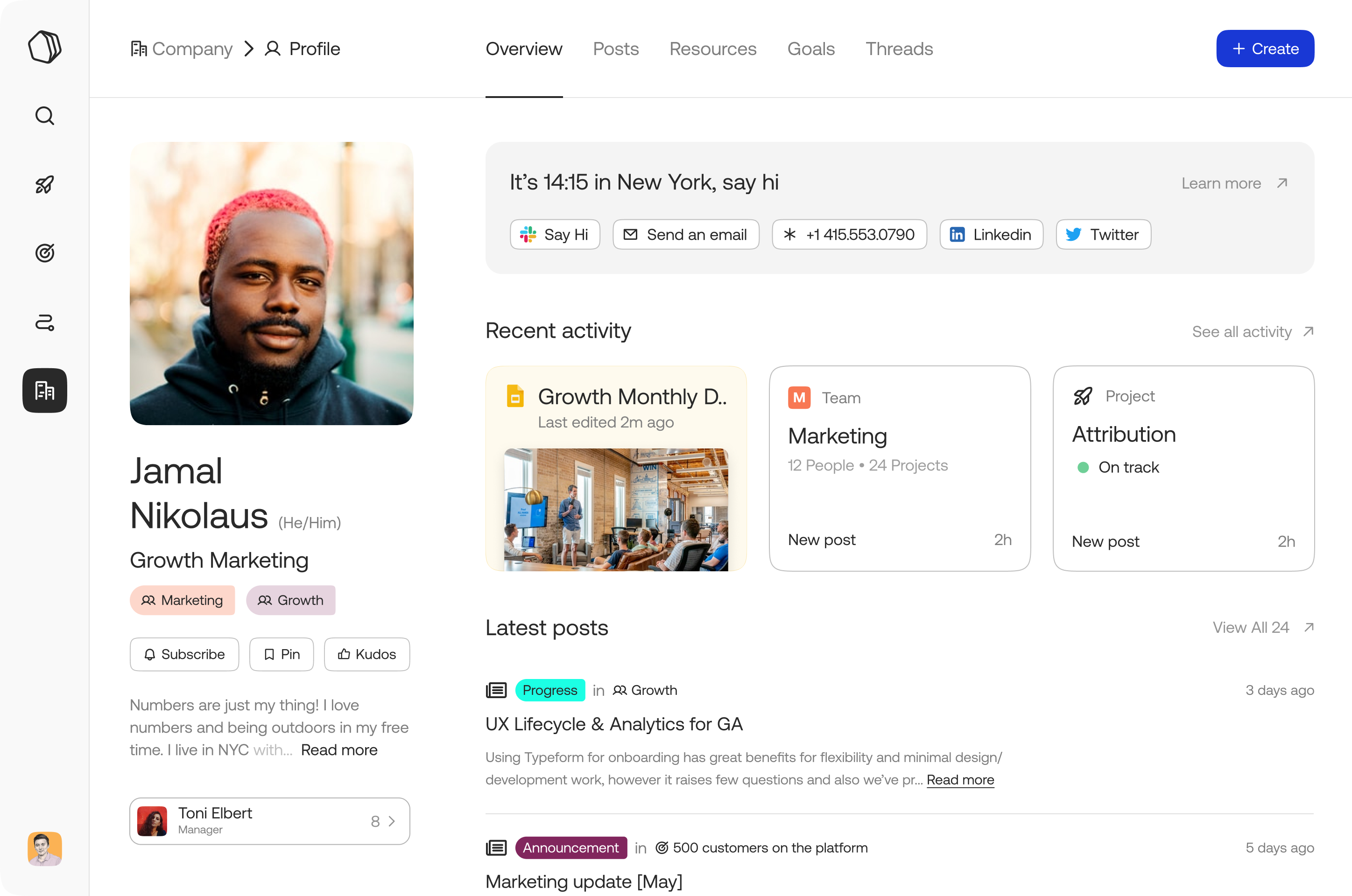 Structure 
A Work Hub eliminates silos by providing teams access to the same information and a structured framework for organizing work. Create a central, shared place for collaboration by connecting the dots between People, Teams, Projects, Goals, and connected apps.
---
Visibility 
 Make information transparent and accessible irrespective of where teams are located. Create a single source of truth for what's happening across the org, remove unnecessary meetings, pings, and distractions – make way for deep work and focus.
---
Efficiency 
Promote a culture of documentation and open communication with a Work Hub. Spend less time figuring out how to align or structure work, and spend more time collaborating and creating.
An integrated Work Hub
Projects
Goals
Company Section
Search
Collaborate in a central hub
Qatalog enables visible, structured team collaboration; Pages outline and initiate project work, Posts provide consolidated updates and Threads open up discussions. Bring your Projects to life by dividing them into phases and assigning Tasks – progress updates and status trackers keep the momentum going.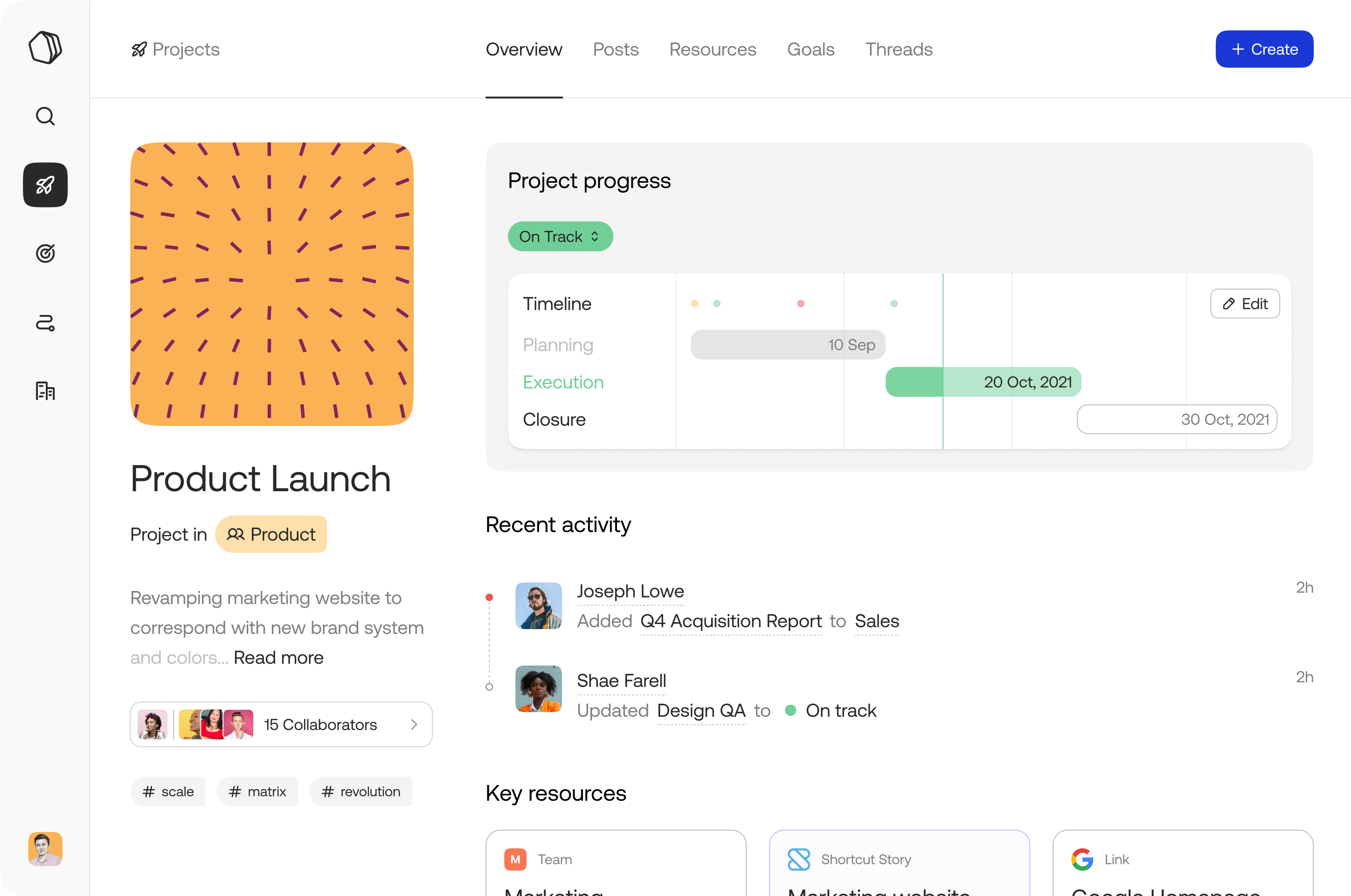 How do you manage hybrid work?
How do you make hybrid work effective?
What is best practice when working from home?
Is the future of work hybrid?
What makes a good hybrid work software in 2022?
Get started with your
single source of truth for work