Employee Experience


In One Work Hub
Belonging and engagement from day one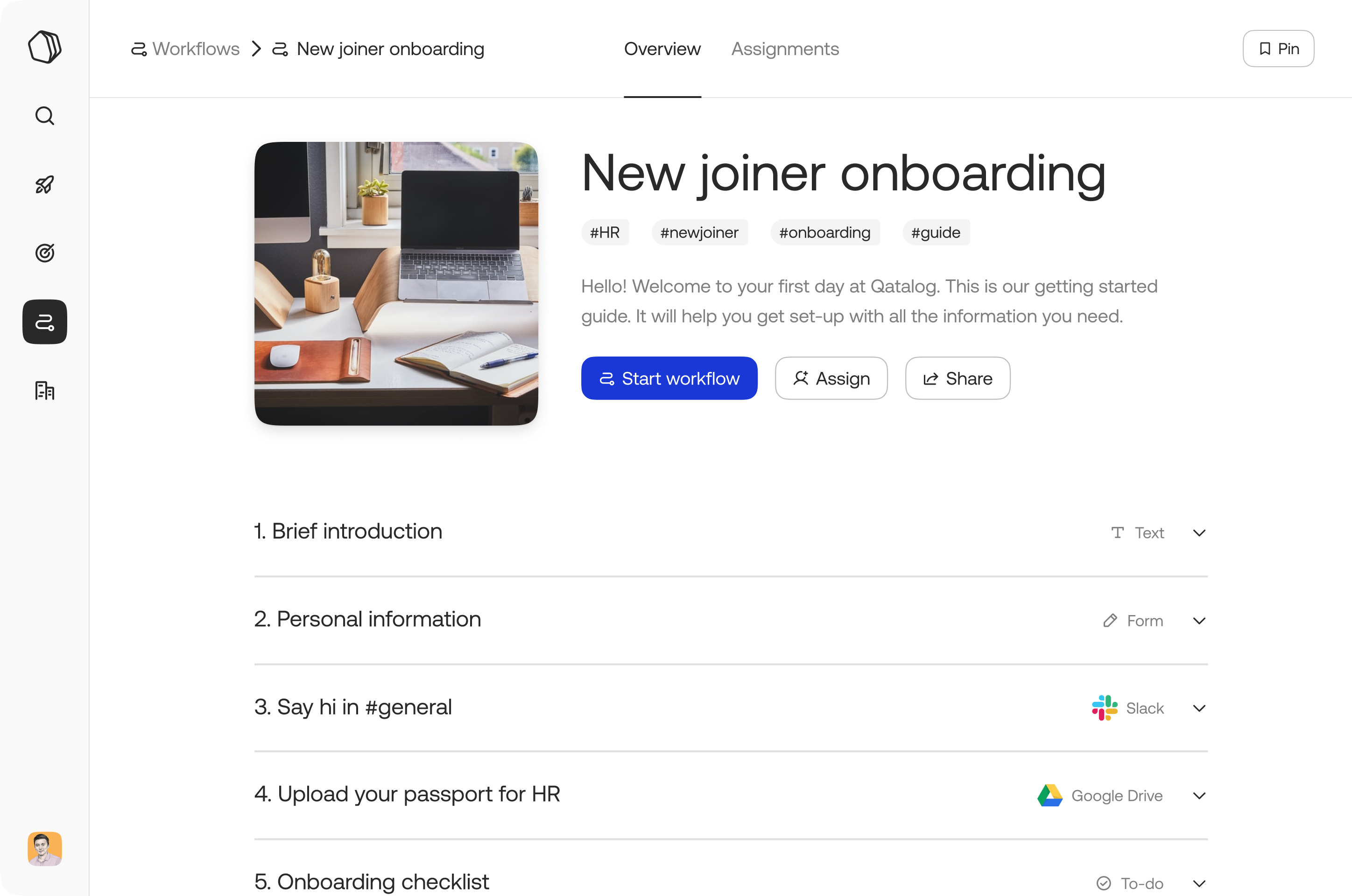 Are these challenges familiar?
52%
of workers who quit didn't feel valued by their managers
Organizations struggle to create a culture of appreciation
62%
of people report missing opportunities to collaborate
Chaotic work environments make it hard to work together
51%
of workers who quit didn't feel a sense of belonging
Friday virtual happy hour isn't enough
A framework for employee experience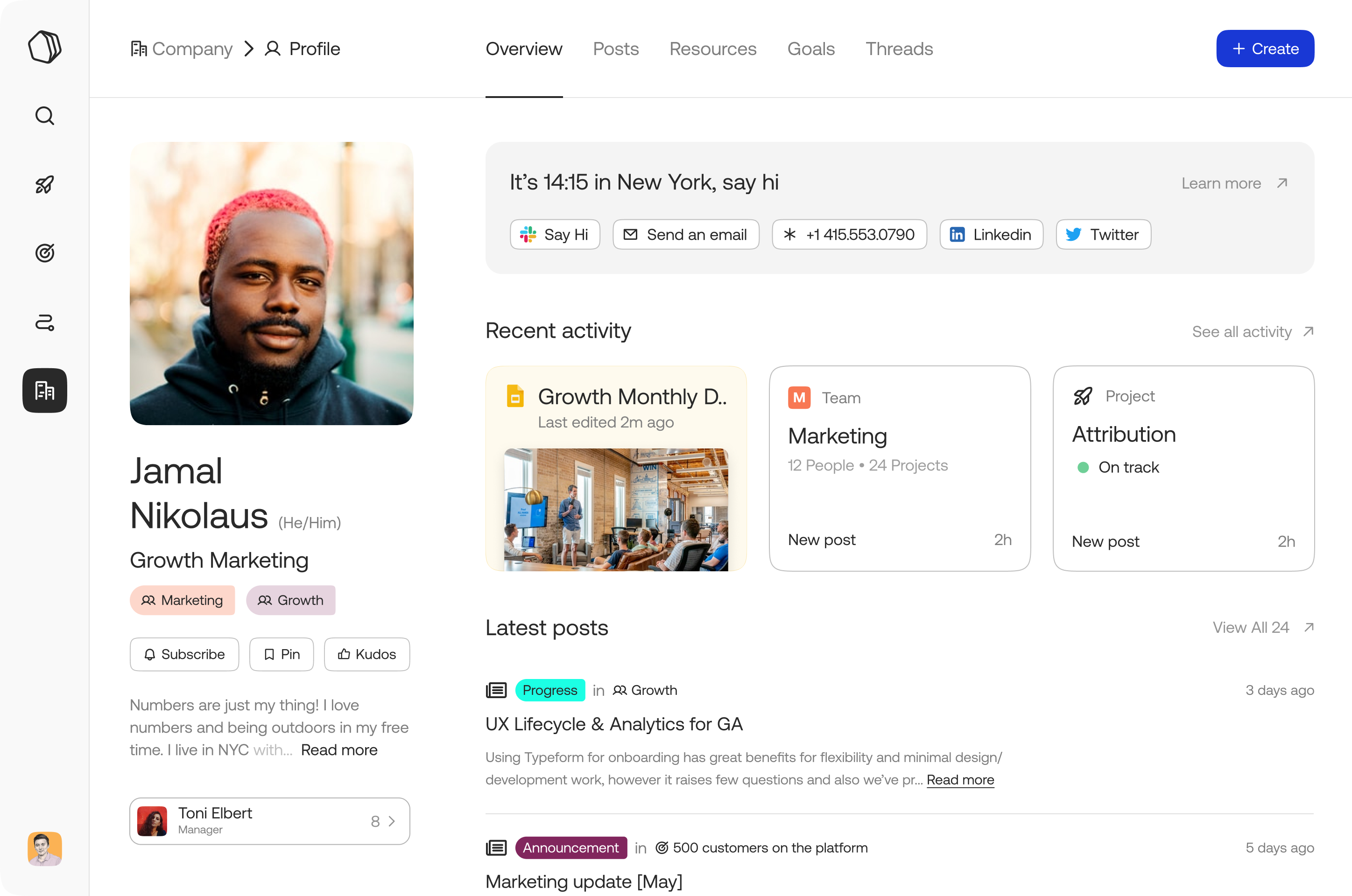 Structure
Employees need to feel connected to their work, their colleagues, and their company. Qatalog is a people-first Work Hub that connects the dots, so everyone can access shared knowledge, contribute and feel like they belong. 
---
Visibility
A Work Hub creates a seamless digital onboarding experience. Semi-automated onboarding workflows combined with instant context on who is who, what they are working on, and the goals they are driving towards gets people up to speed in record time.
---
Efficiency
Asynchronous communication brings trust and flexibility into your workplace. Less time in meetings, less time managing goals in spreadsheets, and less time communicating internal updates, frees up time for the things that matter. Because an efficient team is a happy team. 
An integrated Work Hub
Workflows
Company Section
Directory
Homepage
Reduce onboarding from two weeks to one day
Provide a connected, transparent onboarding experience. Set new joiners up with all the important information, equipment, and tools they need, by merging multiple processes into one primary flow. Progress along the Workflow can be tracked by managers, allowing support from day one.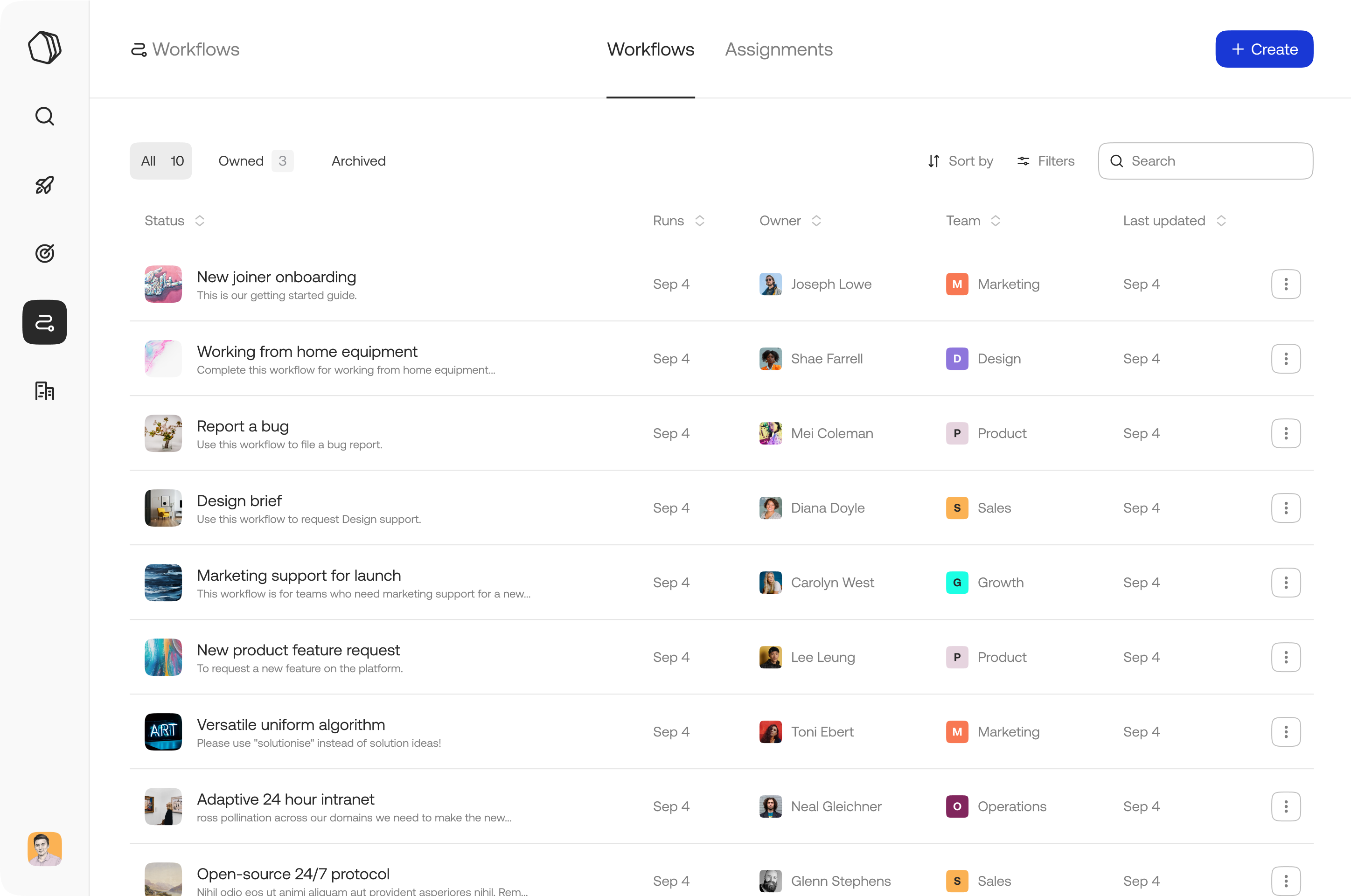 What is the definition of employee experience?
How do you improve the employee experience?
Why is it important to have a positive workplace culture?
What does a positive culture look like?
How do you create a positive work culture?
What are the 4 types of culture?
Why is employee engagement important?
What are the key drivers of employee engagement?
Get started with your
single source of truth for work