A
Digital Workplace


In One Work Hub
A coordination layer that brings it all together
Are these challenges familiar?
59
minutes per day wasted looking for information
Work is scattered across too many tools
⅔
of employees report missing opportunities to collaborate
Discussions are siloed within teams
62%
of workers believe it's difficult to figure out what others are working
There is a transparency gap between teams
A framework for your digital workspace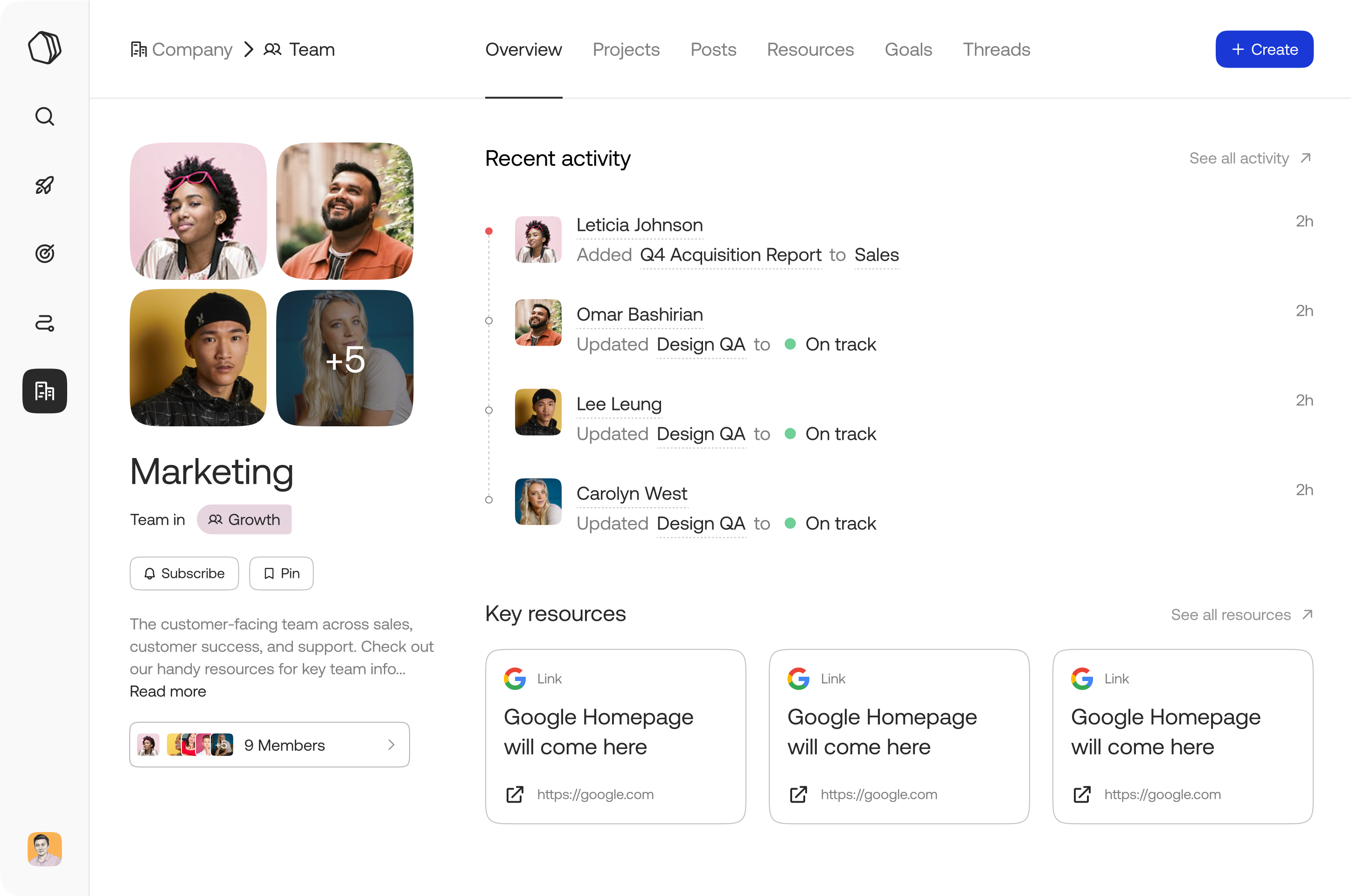 Structure
Qatalog breaks down the elements of modern work and reassembles them from the ground up. A Work Hub isn't another tool, it's a searchable framework that organizes and makes sense of otherwise scattered information in a clearly defined and secure structure. 
---
Visibility
A Work Hub provides total transparency and discoverability of work being done, regardless of the tools they live in. More information and more context translate to better quality decisions.
---
Efficiency
Say goodbye to unnecessary features that add chaos to your workday, so you can spend more time on the things that matter. Customize your team's workspace according to their needs, whether it's transparent project work, visible goal alignment, or streamlined processes.
An integrated Work Hub
Company Section
Goals
Projects
Workflows
A central knowledge base
Centralize company wikis and resources, such as new joiner workflows or travel and expense policies, in one place. Qatalog provides an accessible place for company knowledge, important updates, and detailed People and Team profiles.
How can technology be improved in the workplace?
What is a virtual workplace?
Is a digital workplace effective?
What are the challenges of digital transformation?
How do you manage a digital workplace?
What is the purpose of a digital workplace?
How do you build a digital workplace?
What is a digital workplace strategy?
Get started with your
single source of truth for work