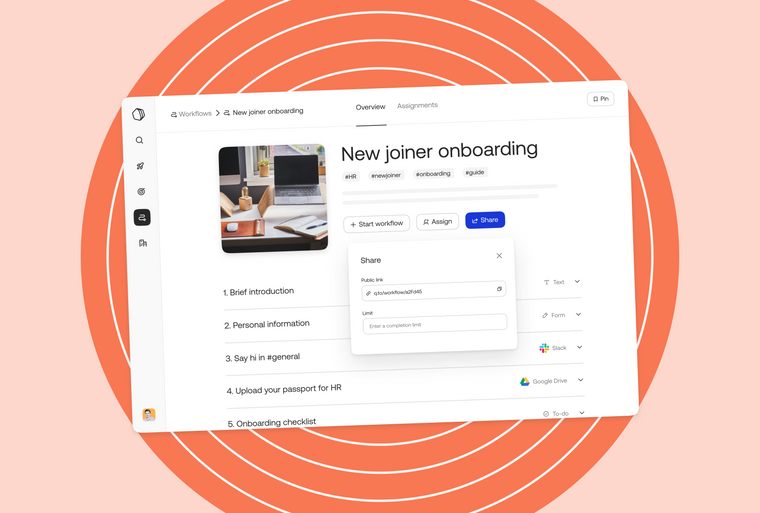 More posts
Data-indexing might be the most common approach, but it has a number of drawbacks for enterprise customers.
Here's what we've launched or updated in Qatalog in the past month.
Here's what we've launched or updated in Qatalog in the past month.
Qatalog Workflows now simplify collaboration with external partners
Qatalog was built to connect your company in a central place. Our products are designed to bring visibility and automation to work happening within your organization, but what about the work that gets done with your company outside of its walls?
Our customers work with a wide range of external partners, from software vendors to freelancers and contractors. The feedback we hear from people using Qatalog is that they want a better way to automate routine work with these external partners.
External partners in action
For example, design operations leads want to streamline the production of new marketing collateral with an agency, or people operations managers want to build repeatable processes for onboarding new joiners. 
That's why we've updated our Workflow experience to enable users to delegate specific steps to external partners. Qatalog users can now have external partners outside of their Qatalog Work Hub fill out forms, request approvals, send emails, and trigger activities across apps like Asana, Slack, and Trello.
This feature helps teams with a secure way to automate routine work with external partners, such as freelancers, contractors, agencies or new hires. 
Let's say you're a design operations lead at a software company focussed on streamlining processes and creating visibility into design for different parts of your business. You can use a Workflow to create a clear process for building marketing assets with external contractors. Your Workflow can automate everything from creating the brief with a clear checklist, triggering tasks in Asana, collecting approvals, automatically updating the team about completion in Slack, and saving the assets in the right place in Google Drive. This minimizes friction and gives you and your team a clear sense of what stage specific projects are at.
Until now, only logged-in users in Qatalog were able to complete Workflow steps. Now, Qatalog is simplifying collaboration between businesses by enabling anyone to complete a step in a Workflow. Qatalog users can assign specific steps to external partners by simply selecting "Assign to someone" on the step they want to share externally, and entering the email address of the external partner. This person, or agency, will receive an email notification asking them to complete this step by clicking on a secure link.
More info on Qatalog Workflows can be found here. Detailed help documentation on Workflows can be found on the Qatalog help page.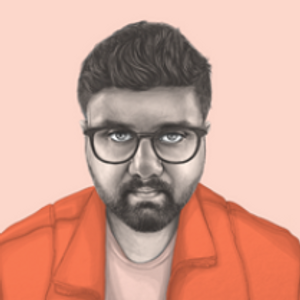 WRITTEN BY
Director of Product Management
Varun is a Principal Product Leader at AWS. His workday involves a healthy mixture of talking to customers, synthesising user feedback, defining product feature requirements, and sequencing feature launches. Outside of work, he loves golfing, hiking, and exploring London trying to find new coffee places, and restaurants.