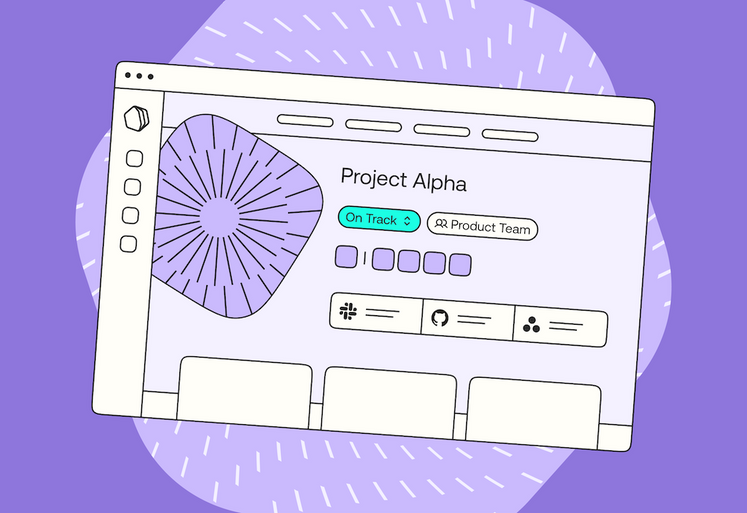 More posts
Spreadsheet hell is a reality for many businesses. But it's possible to escape. Here's how.
A quick guide to the key differences between wikis and Work Hubs.
Setting up custom tools used to be painful, but Qatalog makes it quick and easy.
What's the difference between a work management tool and a work hub?
Even before working from home became the norm, companies frequently used work management tools across their organizations. Each team has specific problems they solve, and each uses the tools that make sense to them. However, these productivity and collaboration tools do not always help us bridge the gaps between teams, or enhance visibility into what's happening across an organization. That's where work hubs come into play.
Let's explore what they are and how this combo works. 
What are workplace tools and apps?
Workplace tools are the softwares, apps, websites, and resources that we use to get our work done. Quite often we're so used to them that we don't even realize how many we actually use every day.  According to 2020 research by Okta, the average company uses 88 workspace apps—and over 10 percent of companies use over 200!
There's email, of course. Everyone has an email. Then there's team messaging tools like Slack for those quick questions and updates. There's project management tools such as Asana, Jira and Clubhouse, there's wikis, like Notion, or Confluence. And we can't forget about Zoom and Google Docs. There are many useful tools, so let's look at them in a bit more detail. 
HR software
HR software is essential for Human Resources and People Operations teams to manage people's personal data, HR metrics, and payroll, and to store our contracts, benefits and holiday information. At Qatalog we use CharlieHR, for example. It's also quite useful for team leads—all the information you need to manage your team well from an admin perspective is there. However, for the rest of the company, it's just a handy tool to book holidays. We log in, see how many days we have left, book the days off, and log out. 
Project management software
When we get team-specific, things get more complicated. There are tools such as Asana, Jira, and Clubhouse that we use to track our tasks and projects. They can be individual or shared with teams for visibility. However, no one tool works for everyone. Engineers use project management software that makes sense to them, but the rest of the company usually tries to stay away from their tools of choice. Unfortunately, this creates silos of information that are hard to join up.
Corporate wiki & intranet
Then there's the wiki or intranet—the source of truth for all the information that's being worked on in a company. At Qatalog we use Notion. Confluence is another popular alternative. We go to Notion for our processes such as how to book a holiday, benefits, how to expense, and how to request help from a team member. Wikis are great for storing information that doesn't change often. However, it's a common practice for a lot of companies to adjust or even hack single-purpose solutions to meet their broader business needs. Next thing you know, wikis are used for the information that needs constant updating, such as who in the team is working on what. This type of information may need weekly refreshing and becomes one team member's tedious job to keep it up-to-date. 
Video conferencing 
Let's not forget about video calls. Almost all companies dial into at least one daily. We use calls for project status updates, team meetings, and to bring everyone together. These are all good reasons, but if at some point we start spending too much time on calls, we may feel we can't get any work done. 
Other SaaS tools
Finally, there are analysis tools with dashboards, business automation software, goal setting and tracking tools, and document writing and creation apps. The list of workplace tools goes on, and information gets scattered across them. In our attempt to promote productivity and collaboration at work, we've adopted too many SaaS tools that in aggregate produce a counter-effect.
Over 70 percent of companies we spoke to said that they spend too much time searching for information. Our daily work shouldn't have to involve becoming investigators, searching for information all the time, looking across all these different tools trying to understand who is working on what and who you should ask if you need something.
So how can a work hub help us and how is it different from yet another work management tool?
A work hub organizes your work tools and helps you get the most out of them. It integrates all the different tools that we use daily and helps us add context to our work. Sounds great, but what does this really look like?
A work hub maps and links together profiles of all the people, teams and projects in your organization, as well as all the productivity and collaboration tools they use. Thus it becomes a place where you can find and access everything about a team or company. It is updated automatically, making sure you always have the latest information to do your best work.
Let's take an engineering manager who has several projects running at the same time. Each project has lots of people engaged and some may even overlap. All these projects are at different stages with progress, milestones, and blockers. Previously, this engineering manager may have had to rely on Slack channels, JIRA reports, GitHub repositories, and Teams calls to know who is working on what and to get exact updates. But with a work hub, the manager can make sense of where all the projects are, who is working on them, and how each project is progressing against its targets. A work hub allows folks to easily share progress within teams and across the wider company. It brings it all together. It's a connective tissue that makes sense of things.
Using a work hub untangles the mess of not knowing what is going on at work. By simplifying search and tying information together, we suddenly get back a lot of time. We also get a sense of peace and balance—in a way that frees us to perform at our very best.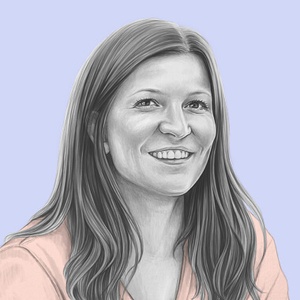 WRITTEN BY
Chief of Staff @ Qatalog
As Chief of Staff, Marta sets the operations strategy and makes sure everything at Qatalog is running smoothly. This means making sure that company knowledge is centralized and visible, routine processes are automated, collaboration is streamlined, and lots more on top. When she's not busy building the future of work, you'll probably find her playing badminton, rock climbing, or giving back to her community