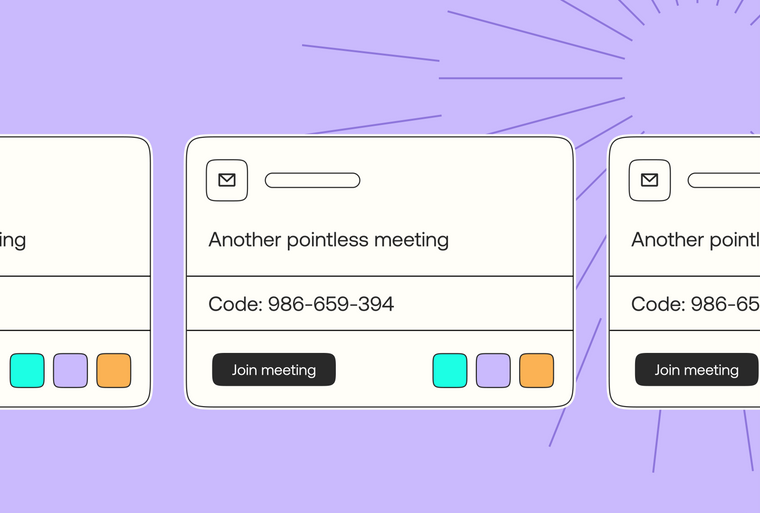 Qatalog launches language.work with Cornell study
Exclusive data from Qatalog and Cornell University's Ellis Ideas Lab reveals that the uncontrolled adoption of digital tools is killing productivity at work.
Employees are wasting an hour every day trying to find information hidden within apps; 6 in 10 of people say it's hard to know what colleagues are doing; 43% say they spend too much time switching between different work apps like Slack and Zoom.
Qatalog today launches the Work isn't Working campaign at https://language.work/ to challenge this productivity scam and call for a reset of standards amid the transition to hybrid work.
London, June 9, 2021: Digital work hub Qatalog today reveals the findings of a landmark study conducted with researchers at Cornell University into the impact of apps on our working lives. It reveals how productivity software is cheating workers out of time, focus and creativity in a battle for their attention in the new digital workplace.
The research is released as part of Qatalog's Work isn't Working campaign, launched today at https://language.work/, to protect people from an onslaught of new workplace technology and the hangover of ineffective pre-pandemic working practices. 
"We need to call time on the great productivity scam. There's been an explosion in the number of apps we rely on to do our jobs, but the result isn't greater productivity — it's total chaos," said Tariq Rauf, CEO and founder of Qatalog. "No matter their individual merits, each tool is adding to a noisy digital environment that is, quite literally, driving workers to distraction. The more time that we waste on this mess, the less we have for deep thought and meaningful engagement with our colleagues. We deserve better."
Time to Slack off and Zoom out
The research found that soaring adoption of workplace apps, from Slack to Zoom, is cheating workers out of time, focus and creativity. 
Productivity tools are killing our productivity. 
In a typical working day, people are wasting 59 minutes trying to find information across tools like Google Workspace, storage systems like Dropbox and messaging channels like Slack — 5 hours of wasted time every week. Knowledge is fragmented across too many tools, with 54% of workers saying that this makes it harder to find what they need.
"Technology is trapping knowledge. In many ways, we've replaced the commute with mindless busywork trying to find it," says Rauf.
We're working in the dark as tech runs amok.
People are uncertain about what work is being done in other teams' apps and communication platforms. The branding team might live in a project management app, while the content team organizes work in an online wiki and the sales team tracks everything in a CRM. 61% of people say it can be hard to figure out what others are working on, while 44% say siloed digital tools make it hard to know whether work is being duplicated. 
Confused workers are oversharing, adding to the chaos. 
Half of workers (49%) say they're concerned that the information they post to their company's apps will get lost in a sea of updates. This feeds uncertainty about whether crucial information is actually reaching its intended audiences, while 53% of people admit to making updates even when they're not fully necessary, just to cover their bases. 
Context switching at work is rife, and our creativity is suffering.
An explosion of apps is fuelling workplace distraction. 43% of workers report spending too much time switching between different digital tools, whether cycling through tabs or digging through messaging channels, and 45% say this context switching makes them less productive. This chaotic work environment makes it harder to work together on creative projects — nearly two thirds (62%) of people report missing opportunities to collaborate in the modern workplace. 
Technology is fuelling a burnout crisis. 
The impact of all this? 89% of respondents say their work life is getting worse, according to HBR. 7 in 10 also say there could be more efficient ways of using technology to get work done, according to the new Qatalog research.
Qatalog launches Work isn't Working campaign to stop the great productivity scam
The research conducted with Cornell University's Ellis Lab is released as part of Qatalog's Work isn't Working campaign, which launches today at https://language.work to help companies redesign their work environments amid huge structural change in how people work.
"Fixing our chaotic work practices will take a thoughtful, two-pronged approach, not a half-baked hybrid work plan, or even worse, a command to return to the office full-time," comments Rauf. "Firstly, we need to press reset on the technology that underpins our working day so it creates focus, not chaos. We've been blessed with powerful new tools at work, but fooled into using them in the wrong way — it's time to fix that. Secondly, we need a mindset shift that breaks from pre-pandemic 9-5 norms and embraces a radically new working culture rooted in trust." 
The campaign offers a Modern Work Index, where people can benchmark their own workplace against core principles of trust, flexibility, focus and belonging, find out what needs to be improved, and get practical advice on how to do it.
"The old rules no longer apply. The 9 to 5 is dead and so too is the presenteeism that comes with it. Companies are waking up to this and, in a war for talent, are racing to create new working norms rooted in trust, flexibility, focus and belonging," Rauf says. 
About the study
The study was conducted in partnership with the Ellis Idea Lab, Cornell University. The academic team specializes in organizations' behaviours in the workplace and advised on shaping an objectively rigorous study into how the adoption of digital tools in distributed teams is impacting workplace behaviours. Three separate surveys were completed, each by 1,000 US and UK workers in March 2021. Survey participation was limited to respondents currently working remotely in some capacity. 
Press contact: [email protected]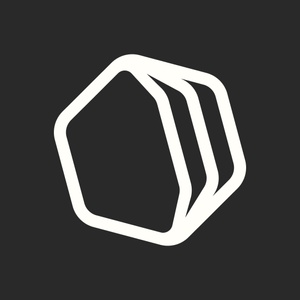 WRITTEN BY
Contributor
Qatalog is the world's first Intelligent Work Hub. Our mission is to allow every business to work the way it wants, with bespoke software that centralizes people, processes and knowledge. It's structured and seamlessly connected, meaning work becomes visible, processes are automated, and collaboration is supercharged. Made-to-measure and built to last, it adapts to the changing needs of the business. Founded in 2019, Qatalog has raised $18.5m in venture funding from backers including Atomico, Mosaic, and Salesforce Ventures.