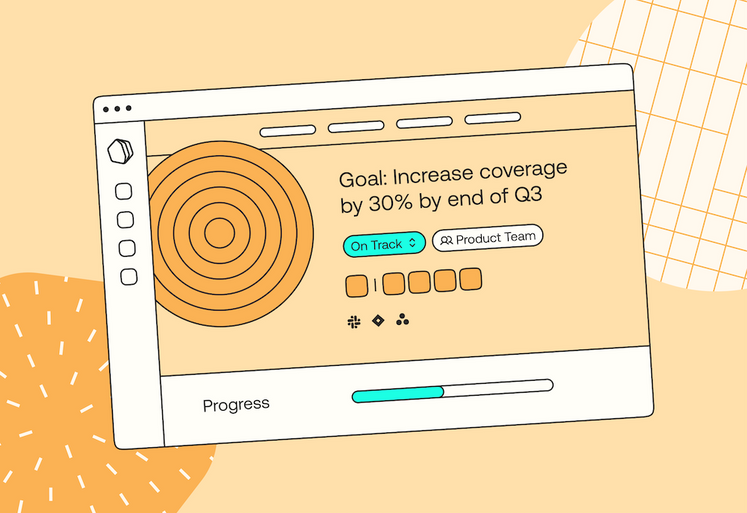 More posts
Generative AI has increased the interest in enterprise search. We assess the different technologies.
Businesses deploying AI need to be aware of the risks, including data-security and regulatory compliance. Here's how to navigate them.
Software often forces teams into unwanted ways of communicating, collaborating, and organizing tasks. But it doesn't have to.
Should I invest in performance management software for my hybrid team?
Keeping track of work has always been difficult. Are your employees meeting or extending deadlines? Are they showing initiative with new projects? Performance management software offers ways to stay tuned in to team performance — even when people aren't occupying the same physical space.
Employee performance evaluations and goal tracking platforms help keep everyone aligned across teams. Making these evaluations discoverable within your organization helps move productivity along and gives you credit where it's due. The goal of performance management software is to accomplish all of this in one step.
What is employee performance management software?
Performance management tools help answer the question: how are my employees performing?
There are a few different use cases for performance management. Goal tracking platforms and team alignment tools (including Lattice and Gtmhub) assist with performance reviews and goal-tracking. Performance management could also include sales quota or competency-based measurement systems. 
Best performance management software in 2021
1. Lattice
Lattice describes itself as a people management software built for making performance reviews easy and people-focused. Using Lattice, People teams can make reviews accessible, facilitate 1:1s, and analyze insights that help to develop a high-performing workforce.
2. Gtmhub
Gtmhub follows the OKR framework and helps provide clarity and specific direction based on those goals. It's a goal-tracking platform that makes progress and outcomes available to everyone in your organization.
3. 15Five 
15Five tracks employee engagement through multiple products, including OKR tracking, engagement surveys, and performance reviews. Their Align product is an alternative to Gtmhub, and Perform aligns with Lattice's feedback and employee recognition offerings. 
4. BambooHR
BambooHR was built so People teams can focus on the good stuff. It handles all your typical HR tasks like employee records, hiring and onboarding processes, and time tracking in addition to performance management.
Benefits of performance management tools
The market for performance management software is expected to double in the next five years. People and ops teams are clearly loving these tools because they: 
Increase motivation — Performance management tools provide transparency to what everyone is doing and their successes.
Help retention — Employees are more likely to stay at a company if they feel they are fairly recognized and praised for their efforts. 
Highlight onboarding or management gaps — Performance management tools can be an open forum. Frequent reviews with employees of every level ensure that everyone from new employees to team leaders is up to speed with skills and competencies. 
Encourage employee autonomy — With a performance management tool, employees can see what everyone else is doing and choose how they prioritize their responsibilities. 
Where employee performance management software meets its limits
These days, there are productivity apps for communication, document storage, project management, wikis, process automation, and goal tracking.
In this context, teams find various tools too much to manage, as they hop between apps constantly. In our research, 42% of software companies said there too many tools to work with. 61% of peoplesay different teams using various apps and tools create silos within organizations. 
Many teams we spoke to mentioned goal setting was still done on Google Sheets, outside of performance management tools. Imagine manually setting up, tracking, and updating goals on multiple sheets for multiple teams — the perfect scenario to build silos.
Introducing more team alignment and performance management tools into the mix only adds more clutter to the workplace. Meanwhile, it doesn't help productivity have a goal tracker separate from where the actual work happens. Switching windows to update a goal may only take a minute, but it interrupts focus, disrupts workflow, and adds an extra task.
Ironically, when it's siloed from the rest of your work, goal tracking may make tracking goals trickier. This is because it's hard to spot cross-functional dependencies, and tracing objectives up and down the organization becomes impossible.
Performance management software becomes more of a burden when this happens — far from a people or HR team's dream scenario. Operational team leaders rarely have incentives to use them, while engineers, designers, and growth marketers on the broader team are busy juggling across their complex online workplace. For teams to be working off them, goals need to be put into the proper context of people, groups, and projects.
Benefits of a connected work hub
Of the 100+ software companies we spoke to, a third complained about manually updating performance management tools. Many of these tools are managed by people and ops teams, making it difficult for other teams to reap the benefits these tools bring. 
Theoretically, goal trackers should make it easier to manage team performance. Yet, with duplicated information, multiple dashboards, and manual updating — they might slow down team performance, preventing the organization from reaching its objectives.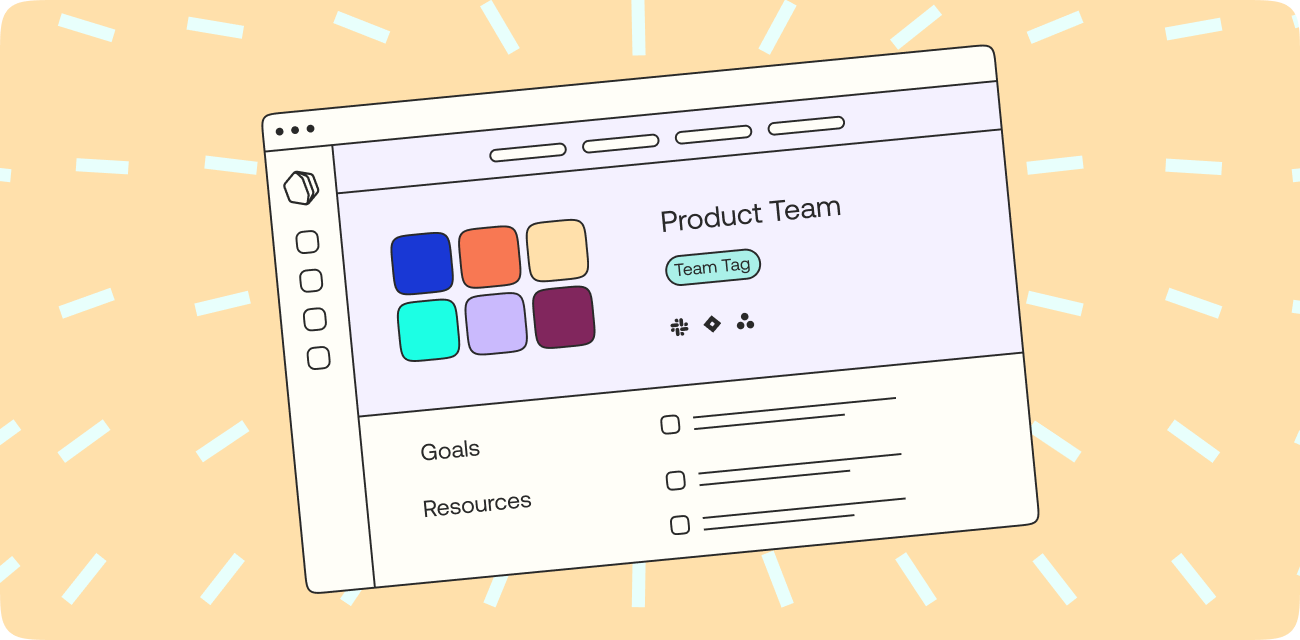 A platform that naturally blends goals and performance trackers into the context where work happens regardless of location would be a good fix. This is why using a work hub for performance management can be so effective.
A work hub is connected to everything

. Everything you need to set goals, track them, and relate them to specific work entities sits together in a shared space. In a work hub, goals take their proper place alongside projects, teams, and people.

Adopting a work hub can increase accountability and transparency. Using a work hub to connect your teams remotely means that goals can be cascaded (and updated) automatically throughout all levels of the organization. 
A work hub saves time. Updating various tools within each team takes time and can lead to silos. 
Why you need a work hub instead of corporate performance management software 
With a work hub, your teams don't need to keep switching windows to update goals or keep track of KPIs. People and ops teams can free up countless hours and substantial IT budget with a work hub — time and money better spent on growing the team.
In one central interface, a work hub intertwines goals with their connected people and projects and keeps them updated. This way your specialists can do what they do best: develop the product, power growth, and help customers get value.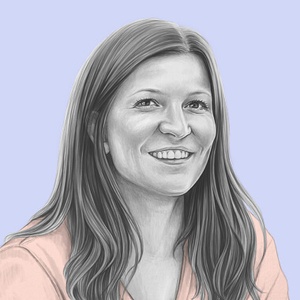 WRITTEN BY
Chief of Staff @ Qatalog
As Chief of Staff, Marta sets the operations strategy and makes sure everything at Qatalog is running smoothly. This means making sure that company knowledge is centralized and visible, routine processes are automated, collaboration is streamlined, and lots more on top. When she's not busy building the future of work, you'll probably find her playing badminton, rock climbing, or giving back to her community