Why remote teams fail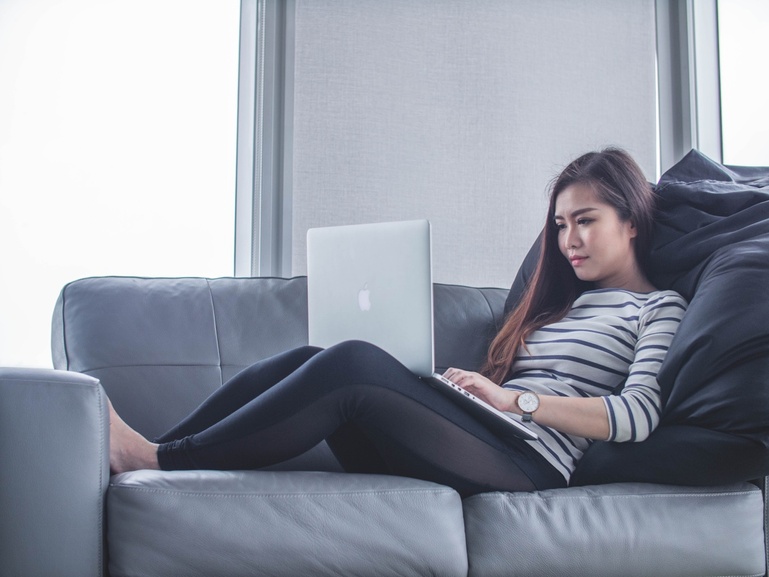 Over the past few months, the lockdown measures dictated by COVID-19 threw teams around the world into an enormous change called remote work. And with giants like Twitter and Square responding with headlines such as "Work From Home Forever," you know remote work is not just a passing fad.
That's nothing new for anyone in tech, where remote work has already been steadily gaining ground during the past decade. According to a 2018 report by Upwork, over 60% of US companies now have remote workers and remote job postings have increased by more than 8x (just see the success of remote communities including We Work Remotely, Remotive, Remote.co, and many more). And what's most important, over 90% of remote workers say that it's a good fit for them!
Of course, with today's uncertainty no one is 100% sure of what will come next. But no matter what, we are sure the pandemic has created a whole new baseline for remote work around the planet. The shift is so big, in fact, that incorporating remote work and having your teams adapt quickly and smoothly is not a nice-to-have anymore - it's key to business survival.
Effective remote team collaboration will play a pivotal role in determining which businesses are leading the market in 2030 and which ones end up closing their doors. And making that switch isn't as easy as letting people stay home, fire up their laptops on the couch and never change out of their pyjamas.
Over the past months, lots of people have seen that their "normal" ways of working don't work at all in a remote context.
How is remote work changing team collaboration?
1. No physical proximity
Without a shared physical office, you can't just ask your colleagues about what they're working on as you sit around the lunch table.
Remote work means it's easy to have less visibility over what everyone is working on. Questions like "Where is that doc?", "What's the latest on that project?", "Who's the new guy?" won't be asked as often as they were back in the office days.
2. More intentional meetings
Proximity means people are used to speaking to one another throughout the day. If they need to see someone, it's easy to organize a meeting—sometimes too easy (and not always productive).
In the new normal, remote teams have to get used to asynchronous communication. That means documenting everything: by writing things down (and writing them down well), or even recording simple videos, and then distributing them to relevant people in the team. This is especially critical when your team operates across several geos and time zones.
3. Less bonding time
The social aspect of the office is real. It's easy to create a "team" feeling when people interact with each other for hours and hours every week. With remote work, it becomes more challenging. You need to account for some employees feeling lonely, for there being less serendipity over coffee chats, and proactively making time for team hangouts.
Then there are the issues when onboarding someone new. How do you empower new team members and set them up for success when no one in the company meets them in person, not even once?
4. More scattered knowledge
The shift to remote work causes the number of apps we use to explode. Information needs to flow, but there are tons of places and tools to create, store, and retrieve that information.
We've got docs, sheets, slides, wikis, calendars, kanban boards to manage projects and tracking tasks and to-dos…And let's not forget multiple team chats, threads, emails, video calls, intranets, HR tools, and more. Each app has its own purpose, and it's great at something, but having lots of them can easily lead to a jungle of productivity and collaboration tools, making teams feel lost.
Especially when you need something—it feels like finding a needle in a haystack.
The complexities that arise in dealing with these problems are a big reason why today's teams are riddled with stories where remote work became a gigantic headache, if not a company killer. Let's dive into the reasons why.
Why do remote teams fail?
1. Lack of onboarding process can set the wrong tone with new joiners
The COVID-19 crisis has been a thunderbolt—there hasn't been any time to really document a clear remote work onboarding process, including things like goal settings, setting up various accounts, virtual buddying up, and so on. Having a deliberate process is critical in setting the new tone, and it makes an impact on team momentum and employee retention in the medium/long run. Remote working relationships need to be intentionally designed and delivered with empathy, for both your current team and any new members who join remotely in the future.
2. Too many meetings take a toll on teams' productivity
No physical proximity and asynchronous communication require a new normal for meeting etiquette and team communication—the old way of holding meetings throughout the day has to be left behind.
You won't have an effective remote team if people have to continually hang out on Zoom all day.
3. Information not flowing across the org will create new silos
Effectively writing things down and providing regular updates takes real effort. You need to say the right things in the right way, to the relevant people and on the relevant channels—which can be challenging.
Sometimes, "people guard their information and selectively release it. This tendency to hoard knowledge is a core problem of corporate culture."
This becomes ever more apparent when teams are collaborating and sharing info from behind a screen. Thus there's often resistance, whether conscious or not, that leads to vital information not flowing throughout the team.
And when people start missing out on important info, it can quickly cause problems in terms of both getting business done and team morale.
4. Information silos make for exponential time spent searching
If information has trouble flowing, more and more silos begin going up throughout the company. When data, project, or organizational information is restricted to small groups, people miss opportunities to understand the big picture. Over the long term, that lack of a big picture reflects in missed goals and opportunities for growth, as well as substantial damages to team cohesion.
Whether you're a team manager, HR, CEO or an employee in any team, making sure that your workplace doesn't fall into these traps should be at the top of your list for the coming months. Not doing so can make or break your team, and in some cases, your company.
Yes, most teams really are at risk. At Qatalog we spoke to teams at over 100 software companies in February 2020 (right before COVID-19 ran full force into our lives). Their responses speak to anyone who's trying to figure out the long-term future of remote work within their teams:
A staggering 77% said that there's no process for documenting or storing information.

73% complained that their organization was full of silos.

And over 40% mentioned that they spend too much time sorting through too much information.
If you take those numbers and look back at why remote teams fail, it becomes clear that a lot of companies were already facing significant challenges in terms of productivity and collaboration in the physical workspace.
And as the lockdowns end and the global remote workforce shifts towards a new baseline, the depth and breadth of these challenges will only increase.
Is your team ready to face them?
If not, read this article—where we discuss how teams can get lost in a jungle of workspace apps.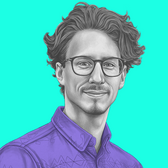 WRITTEN BY
Matteo Tittarelli
At Qatalog, Matteo looks after Growth Ops and Product Marketing. No day is the same for Matteo — you can find him interviewing customers, writing down product messaging, or setting up various customer acquisition and lifecycle channels. When not at work, Matteo enjoys reading psychology books, practicing meditation, or planning his next year-long trip to Asia.