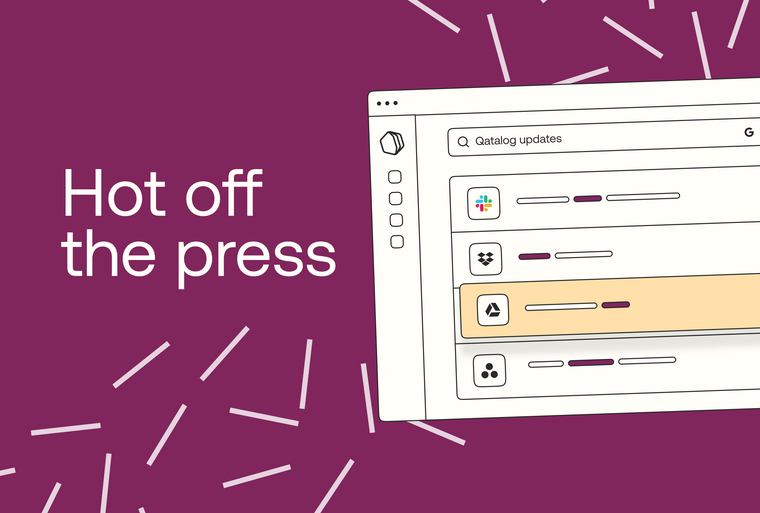 More posts
Data-indexing might be the most common approach, but it has a number of drawbacks for enterprise customers.
Here's what we've launched or updated in Qatalog in the past month.
Here's what we've launched or updated in Qatalog in the past month.
What's new on Qatalog: May 2022
As you scale your team, focusing on employee experience becomes more critical. Creating a positive employee experience is about building workplace engagement and creating an environment where people want to work at your company. It doesn't come easily and requires proper processes, structure, and the right digital tools to be in place. So this month we've put together our top tips for doing just that. Book a slot with our friendly team if you'd like to learn more.
Read on to find out about how to improve 'employee experience', what's new in the product, and a sneak peek of what's coming!
How Qatalog improves 'employee experience'
Check out our new or improved features that will help you instill a positive employee experience.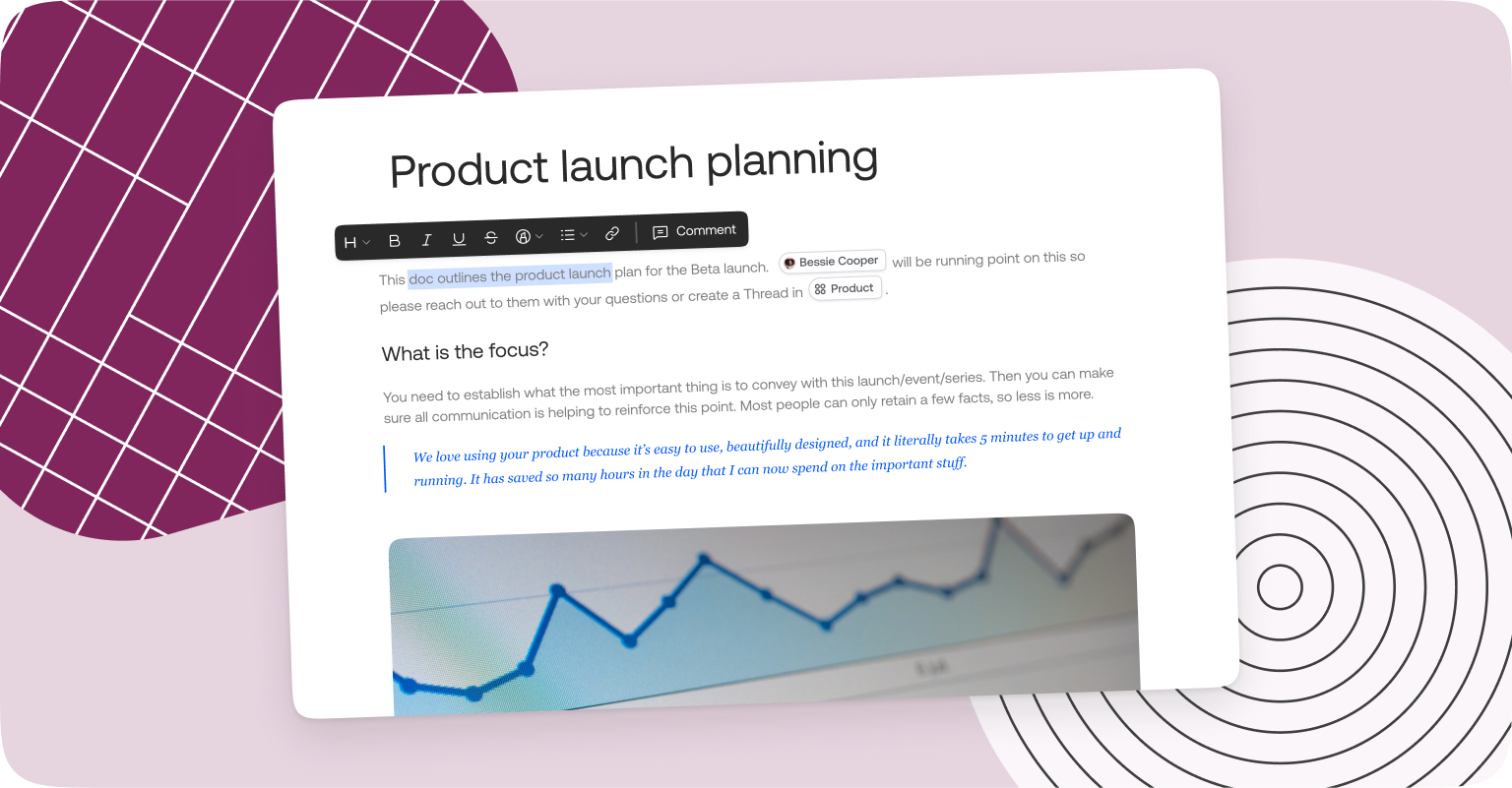 Centralized documentation: Qatalog powers async with Pages and

 

Posts

 

to document things like quarterly reviews or weekly sprint planning. And m

ake them rich with context by adding teammates, images, and rich formatting.

Simplified onboarding: There should be one primary onboarding flow for a new joiner to run through. You can do this by merging multiple processes into one with our new nested

 

Workflows

 

feature —

 

learn more.
Feedback-first culture: Use Kudos to log feedback directly on a person's profile. This is important for employee development and helps managers when it comes to performance reviews.
What else is new?
Automated access: Accessibility is easy to manage in Qatalog, now you can add any Google Drive file as a resource within a Project, Team, or Goal, and the right coworkers will automatically get access.
Active Directory Sync: Securely sync users and admin controls directly from your HR system to Qatalog via Okta, Azure, and more. Book a call to learn more.
Seamlessly manage offboarding and team changes: Oversee approvals for reporting line changes and reassignment of work in Qatalog for employees who move teams or leave.
What's coming?
Guided setup: Setting up new Projects, Goals, Workflows, and Teams will get faster and simpler with an intuitive guided setup. And, you might notice a little refresh to our UI, too!
External Project sharing: Invite external collaborators to securely manage projects within one hub.
A toolkit for Ops teams to revamp processes: Workflows is getting an update with templates, drafts, automated notifications, and more.
Structured Tasks: Align on what's important and set expectations by setting priorities, estimates, and blockers with Tasks.
Share Posts across Qatalog: Ensure your updates get the right blast radius by sharing Posts across multiple Teams, Projects, or Goals.
Collaborative editing: Work on documentation with your team async, by live editing Pages and easily managing versioning.
Hints and Tips
🗓 Susana:

Set future due dates for Workflow

 assignments. Simply choose a date when you want your coworker to provide inputs, and they'll get reminded.

💬 Ahmed: Use comments in Posts

 

to have async discussions.
🎯 Joan: Automate Task creation within Projects by adding "Create Task" as a step within your Workflow.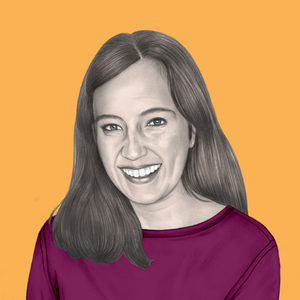 WRITTEN BY
Contributor
Hema is a Product Marketing leader — focusing on voice of the customer, finessing positioning, crafting messaging and making sure ICPs understand the value they can get out of products.