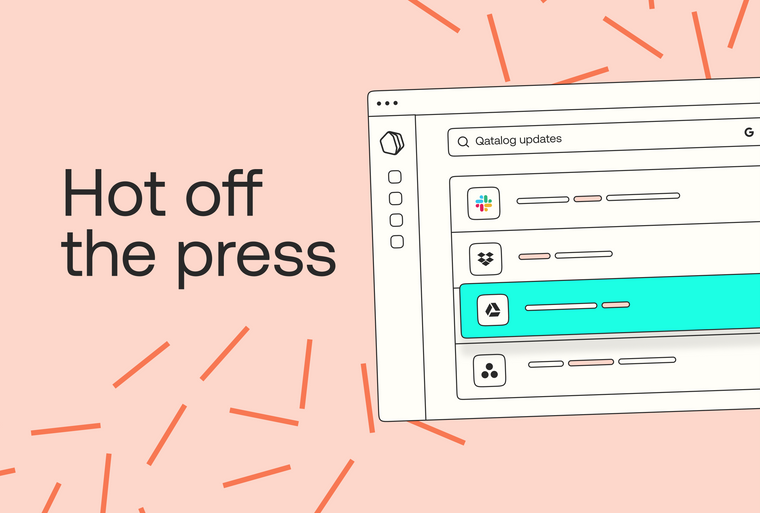 More posts
Here's what we've launched or updated in Qatalog in the past month.
Here's what we've launched or updated in Qatalog in the past month.
Here's what we've launched or updated in Qatalog in the past month.
What's new on Qatalog: June 2022
We know there's lots to do when wrapping up a quarter and planning the next one. So, to help you and your team seamlessly manage this, we've got a ton of exciting product updates, like using Tasks to manage what's important by setting estimates and priorities. Or using Workflows to create hands-free team processes like bug reporting.
What's new?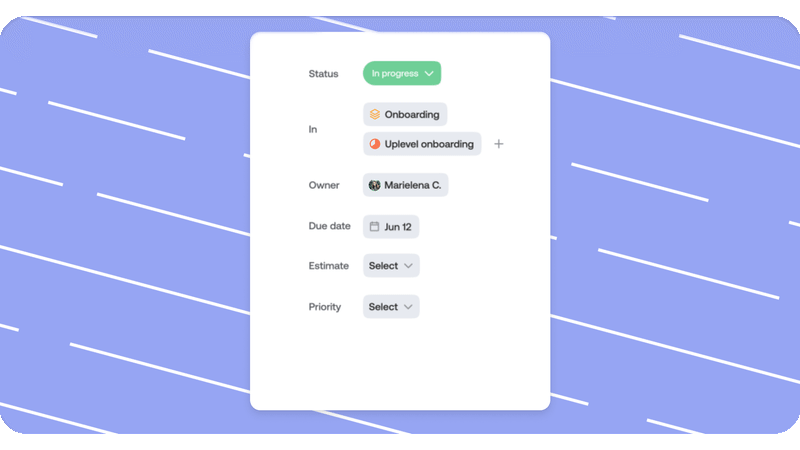 Structured Tasks: Align on what's important and set expectations by setting priority levels and estimates for your Tasks. To try it out, book a call with our customer team.
Hands-free Workflows: Build logic into your Workflow steps to execute processes effortlessly, like IT equipment requests. Automatically create a Task, add it to the relevant Team, and assign it to the right Ops executive.
Streamlined notifications: Reply directly to notifications from the Qatalog app in Slack, use it to instantly add your two cents to a discussion for example. 
Default SSO login: Choose how people login into Qatalog by selecting a default login method.
Restrict access: Ensure the right people are added to your Qatalog account with the invite-only setting.
Comments on Pages: Jam on ideas and have discussions directly from your docs. Tip: Make a Q3 planning Project and add a jam session page so other teams and stakeholders have visibility over the decisions your team made. 
Updated Admin Console: Manage licenses, billing, seats, and users directly within Qatalog.
Transferring ownership: Never lose work when someone moves teams or leaves your company. Easily transfer data from one account to another.


What's coming?


External Project sharing: Invite external collaborators to manage your projects within one hub securely.
Templates: Save time and standardize processes with templates for Pages, Posts, and Workflows, like new hire onboarding or daily standups.
Automated monthly Digests: Reduce the noise with a personalized summary of important work, every month, directly in your Qatalog app.
Custom filtering: Personalize how you view your team's projects with custom filterings, such as due date or project owner. And save these filters for quick access next time.

Hints and Tips
💡 Tariq: Use /hints in Pages to highlight important parts of your docs.
📄 Marta: Document your how-to guides with Workflows.
🎨 Valeria: Add color to your Homepage by bookmarking an image URL.
🚧 Sumedh: Use draft Pages to coordinate weekly updates.
Keep up to date on everything Qatalog
If you want more updates on all things Qatalog, you can subscribe to our monthly newsletter and keep up with our blog.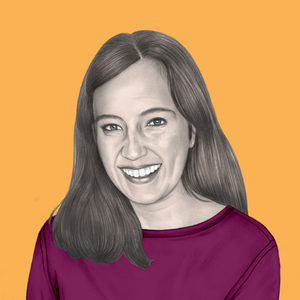 WRITTEN BY
Contributor
Hema is a Product Marketing leader — focusing on voice of the customer, finessing positioning, crafting messaging and making sure ICPs understand the value they can get out of products.