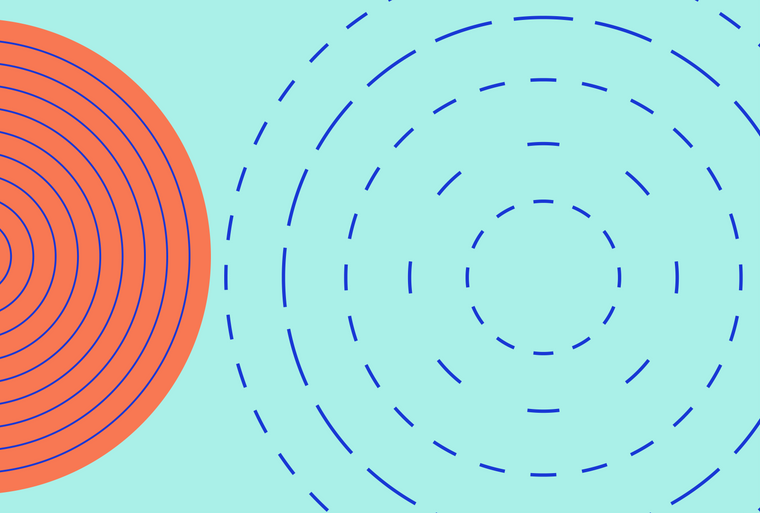 More posts
Your organization might be damaging productivity and losing talent due to a poor onboarding process. Here's how to dramatically improve (and easily manage) your onboarding.
The genie is out of the bottle. The rise of flexible and asynchronous working has irreversibly changed the way we think about time at work, but the reality is still catching up.
Teams can't function without trust. But how can companies forge trust in a remote environment? Founder of REMODE, Leon van der Laan, shares his key tips.
What makes a great workspace in 2022
A few months ago, I changed jobs. On Wednesday, I worked for company A. I used their laptop, their software, and their intranet. On Thursday, I started working for company B. Using their laptop, their software, and their intranet. I was still sitting at the same desk in the same room in my house, staring at the same screen, keyboard, and mouse mat. 
My remote transition had happened many months before I changed jobs — as it had for many of us. While this new change could have been met with many friction points, it wasn't. Most of my employee experience now exists within the confines of my own home and I have almost complete control over what that looks, feels, and sounds like. Making a great workspace is, for the most part, entirely up to me. But I'm in the minority in feeling like this. 
This time last year, seven out of 10 employers reported struggling with the remote work transition. Now, the conversation has advanced to how hybrid will impact work — another transition we are not yet prepared for.  As we continue to advance the working model and consider the future of the spaces we work in, we need to look at what's most important to us. Whether that's from a home office or returning to in-person. 
Employee well-being
The highest priority for all organizations in 2022, and what will contribute to creating a positive work environment, is ensuring that your employees' wellbeing is attended to. 
Some things to pay attention to: higher proportions of young employees report a lack of belonging at work, which leads to higher burnout rates. Chronic workplace stress is at an all-time high. And this can't simply be fixed by a virtual get-to-know-your-team event (although those are nice).
In order to effectively promote employee wellbeing, your organization has to prioritize employees and clear communication. Especially as companies shift to hybrid models, collaborating on policies and making sure everyone remains aware of priorities is vital to success.
Diversity
The rise of remote work has allowed companies to make strides in providing employment opportunities for individuals outside the typical talent pool. If you can truly work from anywhere, you can hire from anywhere. 
Location bias and relocation costs can be eliminated. Talent acquisition can cast a wider net. And we already know that diversity leads to innovation. It's a win-win. 
Improvements to the physical space
Not everyone enjoys working remotely full-time (or at all, in some cases) and so the need for actual office space is still important to some. But with a larger percentage of people saying they're more productive at home, organizations with fewer staff in-office can make radical changes to the spaces they rent. 
Also, if you've taken advantage of a wider talent pool across your country, then satellite offices become an alternative to having one, distinct headquarters. 
A collaborative virtual workspace
Employees report satisfaction with personal productivity in remote work but also report muddling through a labyrinth of tools and uncertainty about what their colleagues are doing day-to-day. This is one of the biggest challenges to the adoption of hybrid working. If we haven't figured out a tech stack that works for a remote workforce, how can we expect to establish and maintain employee well-being with the hurdles of silos and lack of cohesive processes?
As important as the physical space is around you, the virtual space where you do your work is equally as important.
A virtual workspace shouldn't add chaos to your day, it should be a place that allows for deep work, creativity, and communication by cutting through the noise of the tools we've adopted for productivity. This is why the concept of a work hub is ideal for a distributed workforce: it aligns your team, wherever they are, within a connected interface. 
With a virtual workspace also comes added privacy. You would never leave your office door unlocked over the weekend, and virtual workspaces need added security to protect information.
The future is flexible
Whether your company's working model changes to hybrid over the next year, remains entirely remote or adopts some new solution no one has thought of yet — you can be sure that employees will want their preferences considered when sticking with or applying to a new job. What makes a great workspace in 2022? How a company adapts to the wants and needs of its employees, and how that culture grows virtually.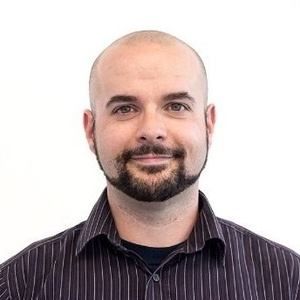 WRITTEN BY
Technical Director: Agile PMO @ Jacobs
Mike is a coach, scrum master, project manager and people professional. He is best known for his knowledge and experience of agile, as well as his focus on results and the culture that brings. He's most active on hashtagpeople.co.uk, which he founded.