More posts
Your organization might be damaging productivity and losing talent due to a poor onboarding process. Here's how to dramatically improve (and easily manage) your onboarding.
The genie is out of the bottle. The rise of flexible and asynchronous working has irreversibly changed the way we think about time at work, but the reality is still catching up.
Teams can't function without trust. But how can companies forge trust in a remote environment? Founder of REMODE, Leon van der Laan, shares his key tips.
Back to basics: what is employee experience?
Everyone loves free swag. Doesn't matter what it is or what's imprinted on it, just that we don't have to pay for it.
One of my previous jobs was to source branded promotional items for our clients. Somewhere along the line, this turned into gifting the items to our new hires. On their first day, they would arrive to work with a nice little pile of gifts on their desk waiting for them. 
First impressions matter. 69% of employees are more likely to stay with a company for three years if they experience great onboarding. It does take a bit more than free swag to sway an employee in your favor long-term, but providing an initial positive introduction can never hurt.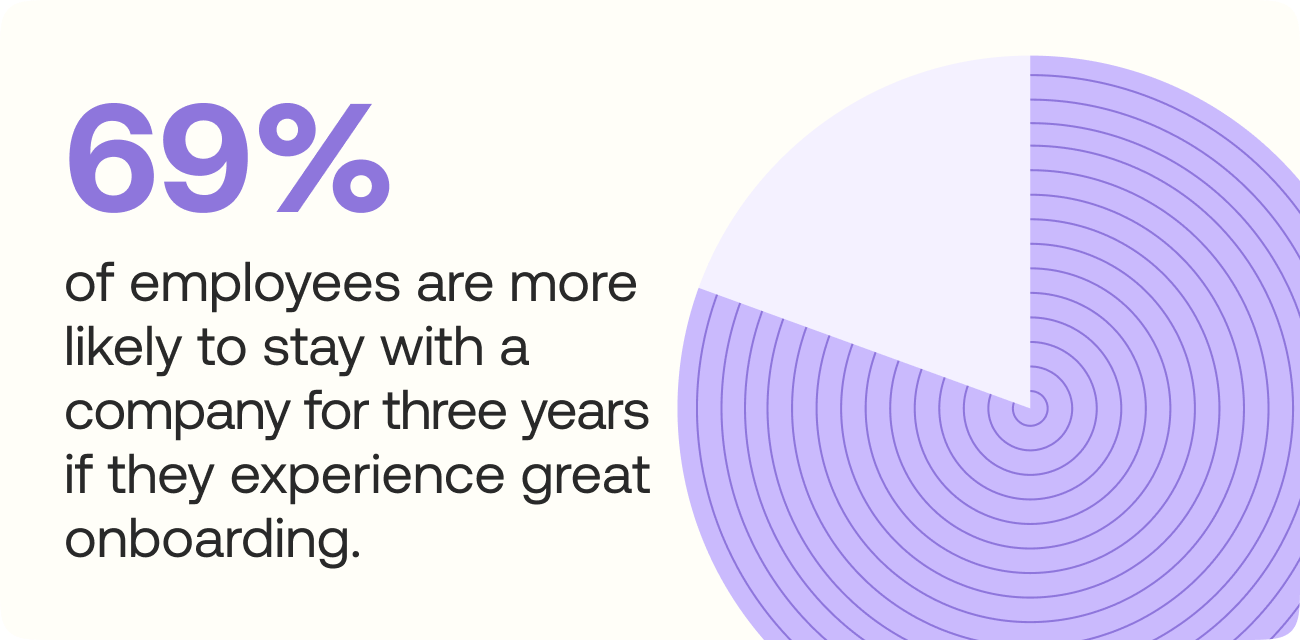 Employee experience is a wheel, it doesn't stop on your first day. Once your culture starts rolling, it should be a seamless cycle to integrate others into the workplace, physical or digital, with a sense of trust and belonging. 
Employee experience is getting buzz, but not much definition
Google 'employee experience' and you'll get results to the moon and back. There is no unanimous definition for what employee experience means. Some say it "encapsulates what people encounter and observe over the course of their tenure at an organization," or "focused on tracing how employees think and feel during every single touchpoint of their journey." 
The reality is, we won't find a universal definition for employee experience because it differs from organization to organization. What is usually agreed upon is that it can be broken down into five stages: recruit, onboard, develop, retain, offboard. These journey milestones vary by length of time depending upon how the experience goes.
Every company has its unique perspective of what employee experience means to them. At Adobe, there's an entire team dedicated to employee experience. Scott Rigby, Head of Digital Transformation, Adobe Asia Pacific, said, "There's a huge amount of investment going into delivering better employee experiences as the way employees engage with organizations today is changing rapidly. Businesses need to adapt very quickly to be able to execute on those experiences and engage employees to get them to participate and be involved in the business, no matter where they're located." 
Why it's important to focus on the employee experience
Where the employee experience is taking place has shifted. Obviously, the biggest swing has been to a hybrid or distributed workforce. 
Perhaps the company that is getting the most headlines in this area lately is Basecamp. Here's what went down at the web software company in case you missed it …
The CEO prohibited "societal and political discussions" from the company's internal chat forums.

The decision was met with contention amongst the staff. A lot of contention. Followed by a lot of meetings and apologies and emotional breakdowns.

About 34% of Basecamp's employees decided to leave the company because of a "terrible," "horrible," "no good," "very bad" employee experience. 
There is always something we can learn from others' failures. And with Basecamp, it was how much the employee experience is intertwined with communication and retention. Studies show a direct correlation between experience and company success. Organizations with solid employee experience can achieve twice the customer satisfaction and innovation and generate 25% higher profits than those that don't.
How to measure experience one employee at a time
So how do you know if your company is on the path to success, or if you have a Basecamp-type situation brewing beneath the surface? The best way to find out is to just ask. Conduct ongoing surveys at each stage of the employee journey. Look at rating websites such as Glassdoor. Talk with employees for direct feedback. Include a feedback workflow into your work hub.
The key is to not just take data and turn it into a pretty-looking report that will gather dust. You must glean insights, look at the pain points, and find solutions. For example, a common issue we see is the lack of an organized virtual workplace. A work hub can help to connect siloed employees and keep your workflow accessible in one place.
The Employee Experience Index scored 252 organizations based on seventeen variables across the three environments employees care about most at work: culture, technology, and the physical workspace. 
The Index found although 23% of companies were making strides in all three areas, just 6% were investing heavily in all three and those organizations (Adobe, Accenture, Facebook, Microsoft, and others) saw performance gains. Anecdotally, these top-scoring organizations shared they have happier employees, larger talent pipelines, and greater profitability and productivity.
Qatalog also released a survey as part of its language.work report to help companies see if they've effectively adopted modern work standards.You can take that 2-minute quiz here.   
Putting employee experience insights into action
The creator of the Employee Experience Index is Jacob Morgan. In his book, Morgan explains, "One of the things that organizations always get concerned about is cost. This usually happens because of an overemphasis on things such as free gourmet food, designer office spaces, and crazy perks like free dry cleaning, massages, and on-site dog walking. It's true; these things do cost money, but the majority of things that shape the employee experience are free." 
Here are some ways you can establish an ideal distributed employee experience with minimal investment. These fall into the three categories we've discussed: culture, technology, and workspace. 
Create the employee experience at home:

Give employees a stipend for home office items. E-commerce company

Shopify

offers its distributed employees $1,000 to set up their office. Qatalog offers this to new hires as well. 

Get the right tools in your company's tech stack:

Of course, there's Slack and Zoom, but you also need to look at your existing tools and adapt them. Check with your teams about what their new tech needs may be. Odds are, you'll need a centralized location to make your information and

files discoverable and accessible

to your hybrid team. 
While I highly recommend the use of swag (I love it, everyone I know loves it), the modern employee experience is about removing legacy roadblocks and adopting practices that establish a people-first organization. Trust, flexibility, focus, and belonging should all be factors that are included in every worker's day, not just nice-to-haves. And to make that a reality, centralizing communication and productivity tools has to come first.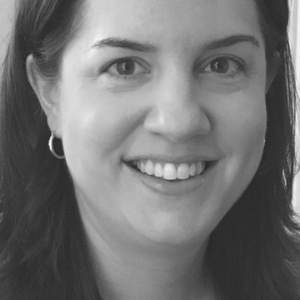 WRITTEN BY
Contributor
Emily writes about digital workplace trends and employee experience.