More posts
Are your team updates getting lost in endless noise? These five tips will help your teams communicate clearly and share updates effectively.
Silos harm productivity and discourage teams from collaborating effectively. Here's how to eliminate them.
Siobhan McKeown explains why processes are the foundations for creativity and how to get them right.
Qatalog survey shows there's still too many meetings
In February of 2022, the Qatalog team ran a survey with more than 700 knowledge workers in the UK and the US, to find out how much time was spent in online meetings, what was achieved through them, and most importantly, how they felt about it all. 
The rise of hybrid and remote work arrangements brought an influx of virtual meetings, some necessary, others often deemed a waste of time. The pandemic fuelled "new" ways of working, but two years later, just how much time are we still talking (or muting) away?
42% of respondents said they spend between 25-50% of their workday in online meetings while 15% said it was more than half their day. This can make the "what did I actually get done today?" question a painful one to answer.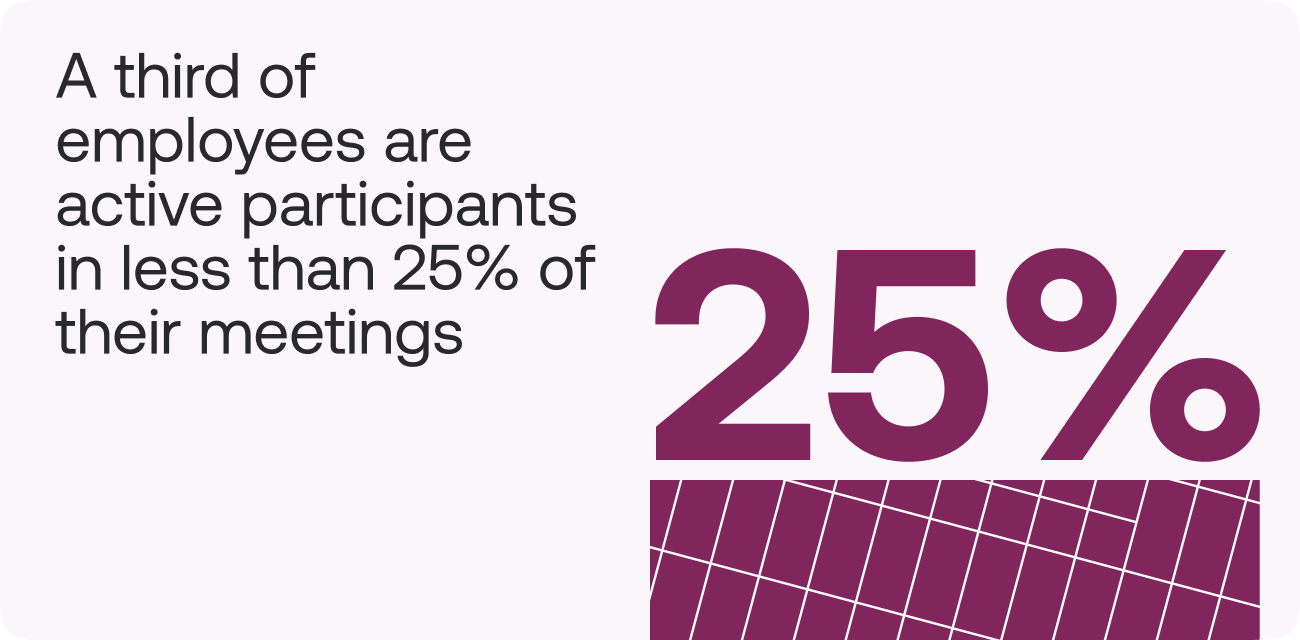 Read about further challenges that our new ways of working have introduced and how to overcome them.
When asked what the respondents' involvement was in these meetings we found that 32% of people are active participants in at least half of their meetings. 35% of respondents are active in 25-50% of their meetings, leaving a third of respondents involved in less than a quarter of their meetings. This staggering ratio raises the question: for those not actively partaking in or driving the discussion, was it worth coloring-in valuable calendar whitespace? 
When we probed respondents on how they felt about it all, we found that 17% were content with the share of their day spent in meetings. This leaves the majority, 83%, desiring change — 23% would like to greatly reduce their time spent in meetings in the future.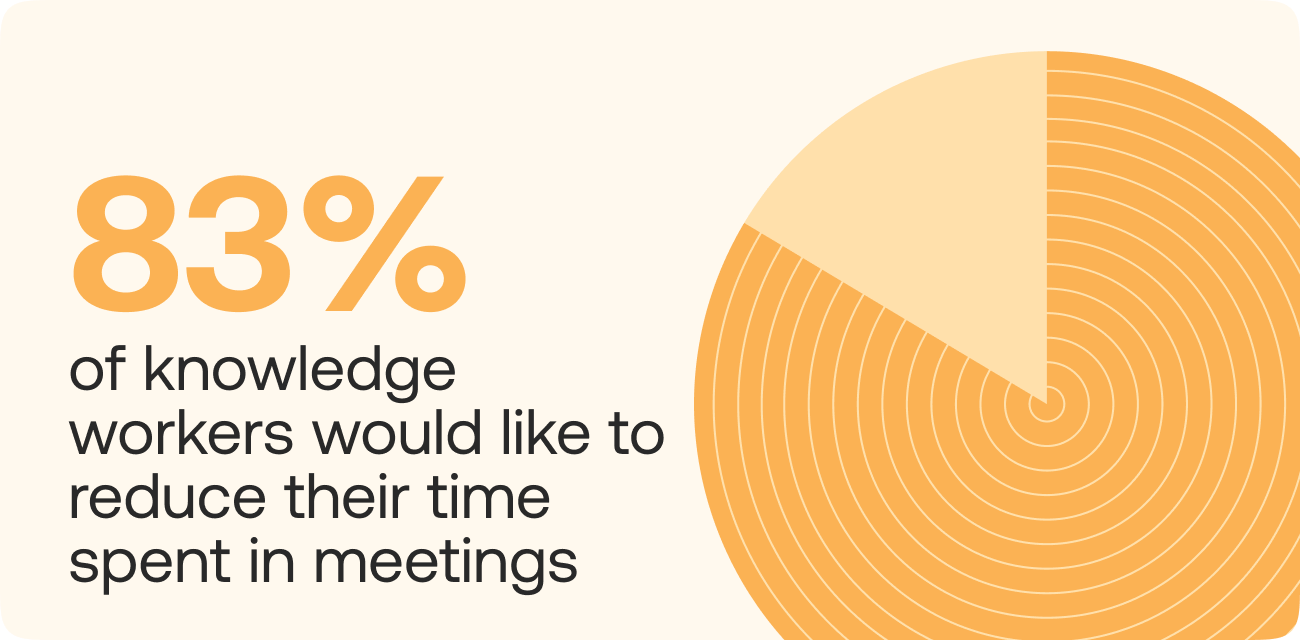 When we inquired what solutions they thought could drive this change and we heard an echo of cries for defaulting to asynchronous communication. Over half of respondents agreed that a structured way to plan team initiatives and a consistent way to share updates and progress across these would be most helpful.
Queue the Work Hub.
How do we at Qatalog have fewer, better meetings?
1. Our first rule is no meetings for the sake of meetings. 
We resort to meetings when and as they become necessary and for everything in between we use Threads. Unlike with email or other direct messaging systems, in-depth discussions aren't logged at the user level, destined to be lost forever. Threads keep us aligned with all our critical conversations, and real-time updates to them appear in our personalized feed. Once resolved, these conversations don't disappear but stay within the Work Hub. Even newcomers can retrace steps and get context around how decisions were made. 
With Posts, you can turn end-of-week or end-of-month meetings into an asynchronous status update. Posts keep our conversations visible and searchable company-wide. You can instantly see who has read the update and they can leave their feedback and questions within or just leave a well-deserved party popper emoji. Kudos can also be sent to the author for immediate recognition of their work.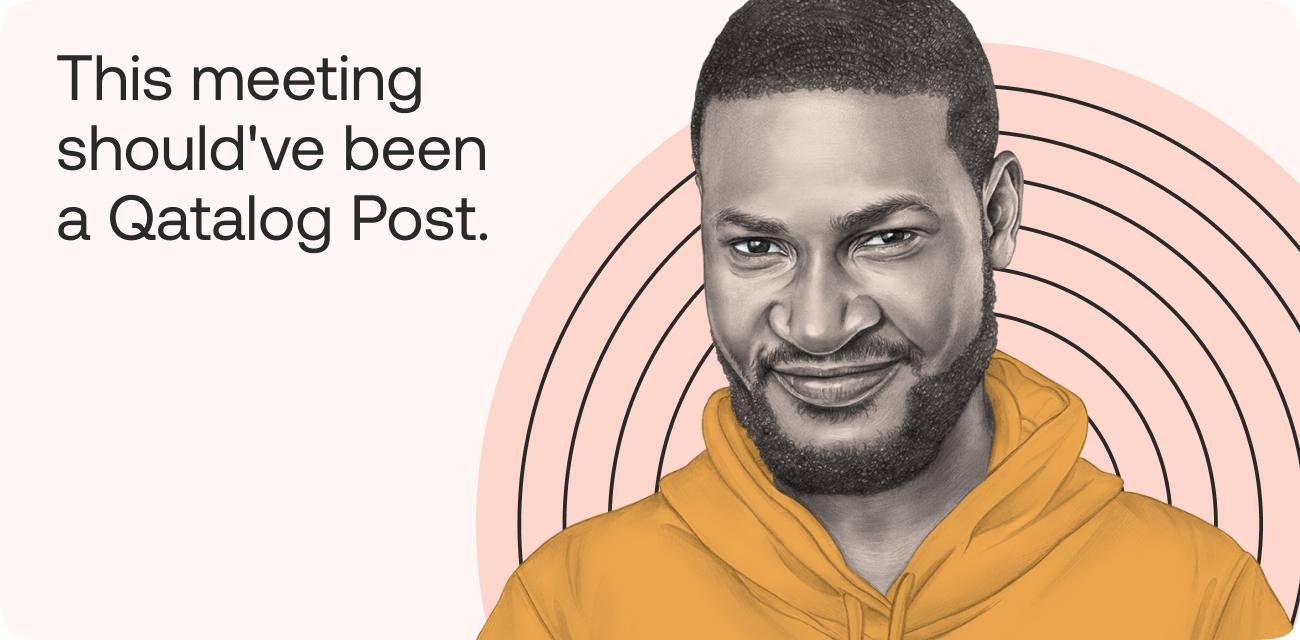 If your team requires more granular, daily status updates or stand-ups the Qatalog solution is to assign these as Workflows. Add three steps: what was accomplished yesterday, what will be accomplished today and what obstacles are blocking progress, and send it out to your team. 
2. When we do hold meetings, we make them more effective.
Within Qatalog Projects you can ask for input from team members around discussion topics and then make these visible throughout the meeting so there's no lack of focus. Set agenda items collectively using Tasks, ticking them off as you progress through the meeting, and adding actionable items for follow-ups. Tasks, as the word suggests, ensure nothing gets missed. 
You can find out more about how to run effective meetings in our detailed guide. 
3. We set intentional ways of working. 
27% of respondents believed having a top-down directive, with asynchronous methods embedded into company culture was key to reducing meetings. Our team is spread across 15 different time zones, making it hard to tap a shoulder or ping someone for an immediate answer so planning ahead and documenting is critical to our work. Under Pages in the Company section, teams can set ground rules for why, when, and how they like to share updates as well as house all their documents and resources. 
Our survey results also found that 70% of all meetings were internal; 68% of the time they strive to plan and discuss projects and 45% of the time are an effort to track and align on goals. With Qatalog everyone stores their work in the same place so projects and goals are accessible company-wide. We give each other time back by opening up dialogue and updating progress or results within our Work Hub rather than over a perfunctory call. 
Find out more about the growing trend of documentation and how to make it part of your corporate culture. 
+1) We take action.
The desired clean-up of calendars will only come from a systematic change in how you collaborate with your team. A Work Hub can't replace all meetings, but it can provide a place to request and add the cross-functional input that allows for fewer and more productive ones to take place. Our meetings always have actionable items, just like this blog post: Sign up to harness the power of a Work Hub.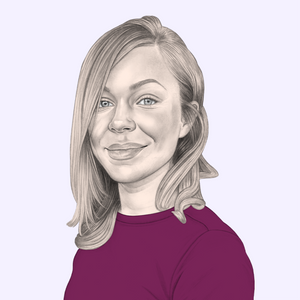 WRITTEN BY
Contributor
Eniko is a remote work aficionado. You can find her either traveling or in a far far away co-working space, helping brands reach their audiences.