Template — Digital design brief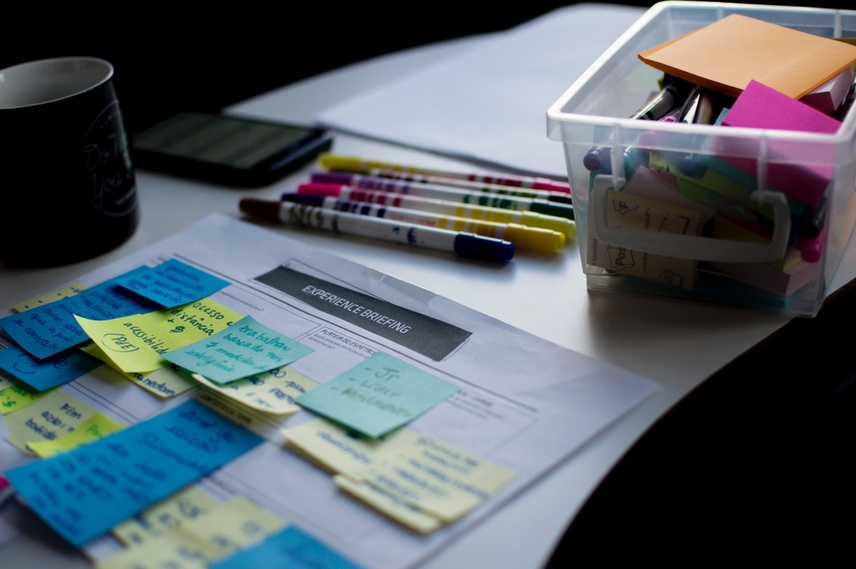 Intro to digital design brief

A design brief is a document outlining the details of digital design assets to be created. Goal is to give clarity to, and set clear expectations with the (freelance) designer in order to enable them to do their best work.
You can use this template every time you need to create a digital design asset with an in-house or external designer. You can forward these briefs to your designer via email or (Slack) channel.
Get started by making a copy of the 'Template' section, and by creating paragraphs/bullet points for each step of the workflow. You can customize the process as per your company processes.
→ Looking to download a template? Download design brief template here.
Template
Step 1—Define the scope of work
If the brief is for a freelancer, write an intro paragraph about your product and value proposition

Industry and market background

Value proposition and customer outcomes

Target audience

Write a short paragraph about the job to be done. Include:

Customer outcomes and company goals for the assets to be produced

Outline the assets to be produced—number and format, where the assets will be used

Attach a list of all deliverables and technical specifications to the intro summary

Write a short paragraph about the production logistics:

Set clear timelines for each deliverables

Set starting date and deadline

Define expected rounds of feedback/revisions

If needed, give specifics on key stakeholders and how feedback is gathered/given
Step 2—Design assets specifications
Create a table for each asset with all the design asset specifications.
Asset name
Specifications

(example)

Goals

In order to support our product launch, we'd like to create animated assets which explain our product features.

Core message

When creating a brief, take time to think through the core message and build a compelling story to enable your design team to effectively reach your audience.

Situation: What's the background of the story? What's the pain point that the creative will need to address?
Complication: What's the alteration to the Situation? (E.g. 'This is about to change' or 'Here's what could happen').
Question: What question does the Complication trigger? Why should the audience care? (E.g. 'What should we do?').
Main point: What is the main point or key line of this creative? This answer the core question and shapes the actual creative.

Creative guidelines

What are they starting and ending frames look like?

If you're producing video, what are the key steps of the storyboard?

How many design variants need to be produced?

Creative format

What's the format of this assets? On which channels and customer touchpoints will they be used? (E.g. landing page, empty states, social media, etc.)

Which device should their readability be optimized for? (E.g. mobile, desktop, tablet, etc.)

Creative dimensions (required)

What are all the formats and creative dimensions required for this design project

E.g. MP4 (HD square 1080 x 1080),

Lottie (1080 x 1080),

GIF (1080 x 1080), etc.

Copy guidelines

If applicable, what are the copy and tone of voice guidelines to complement the design work?

Other comments
Is there anything else the designer should know? (E.g. The product UI might change soon, so please keep the design as simple as possible).

Step 3—Include positive references
Set clear expectations and moodboard inspiration by providing design references:
Include 3-5 links

For each, provide clear references on what you like, and how it fits with the message/brand
Step 4—Include relevant resources
Gather preemptively links to useful resources to enable the (freelance) designer to promptly get started.
Colour palette and brand identity guidelines

Brand assets (e.g. wordmark, logomark)

Font

Icon set

Product and company information on landing page

Company information and marketing site
Step 5—Create a detailed deliverable checklist
________________________________________________________________________
This template was inspired by the Qatalog Team.
If you want more templates to share and track your work, try Qatalog for free.
WRITTEN BY
Julian Ohnacker
Julian is the Head of Design at Qatalog. He has a track record in designing digital brand experiences, award-winning campaigns and product design with global brands and startups. When he's not designing, Julian is most likely busy with one of his DIY projects or traveling around the world.