Template — Copy brief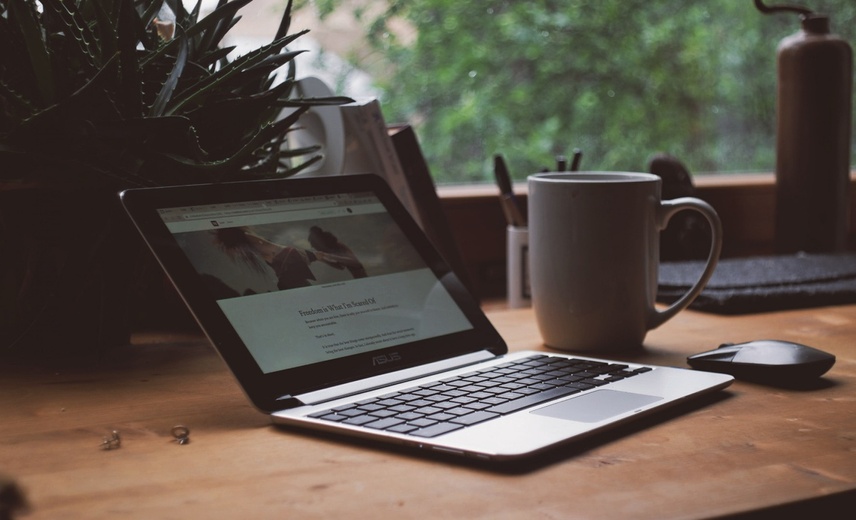 Intro to copywriting brief template

A copy brief is a document outlining the details of copy assets to be created. Goal is to give clarity to, and set clear expectations with the (freelance) copywriter in order to enable them to do their best work.
You can use this template every time you need to create a copy asset with an in-house or external copywriter. You can forward these briefs to your copywriter via email or (Slack) channel.
This template is for anyone in the organization that needs a (series of) copy asset(s) to be created (e.g. blog posts, ad copy, UX copy, etc.)
Get started by making a copy of the 'Template' section, and by creating paragraphs/bullet points for each step of the workflow. You can customize the process as per your company processes.
→ Looking to download a template? Download copy brief template here.
Template
Step 1—Define the scope of work
If the brief is for a freelancer, write an intro paragraph about your product and value proposition.

Industry and market background

Value proposition and customer outcomes

Target audience

Write a short paragraph about the job to be done. Include:

Customer outcomes and company goals for the assets to be produced

Outline the assets to be produced—number, word count, and where the assets will be used (e.g. blog, PR, etc.)

Attach a list of all deliverables and technical specifications to the intro summary

Write a short paragraph about the production logistics:

Set clear timelines for each deliverables

Set starting date and deadline

Define expected rounds of feedback/revision

If needed, give specifics on key stakeholders and how feedback is gathered/given
Step 2—Copy assets specifications
Create a table for each asset with all the copy asset specifications. Keep it short and simple, and use bullet points where possible.
Feel free to copy the table below, and use the guidelines in the Specifications column.
Asset name

Specifications

Goals

What are the goals of this piece of content?
How do you measure quality of the content?
What are the core KPIs that will help you measure success? (E.g. traffic, indexing, leads)

Target audience

Who is this piece of content talking to?

What are their demographics and interests?

What are their pain points and alternative solutions?

Which channels are they using to consume content?

Keywords

Primary keywords:
Secondary keywords

:

Core message/story

People read content in order to answer their questions, and stories are the format of choice to satisfy their thirst for knowledge.

When creating a brief, take time to think through the core message and build a compelling story to enable your copy team to effectively reach your audience.

Situation: What's the context of the story? Start with an anecdotal situation, using as much user words as possible.
Complication: What's the alteration to the Situation? (E.g. 'This is about to change' or 'Here's what could happen').
Question: What question does the Complication trigger? Why should the audience care? (E.g. 'What should we do?').
Main point: What is the main point or key line of this piece of content? This answer the core question and outlines the body of the document (e.g. paragraphs structure).

Key points

What are the 1-3 supporting points to the main point?
Depending on the format of the content, you might want to have one paragraph (or headline) for each supporting point.

Data points

What data can you use to back your key points?

Use internal research where possible, or leverage external research from sources that are credible and familiar to your audience

When using data, ensure to always use references and quotes

CTA

What user action are you aiming for after consuming the content?

Copy guidelines

What's the word count and/or estimated reading time?

What's the structure of the content (e.g. paragraphs, headlines, etc.)?

What are the markdown and SEO guidelines needed for the content to be correctly indexed?

What is the external research and referencing guidelines to back the supporting points of the aticle?

Complementary creatives

(if applicable)

E.g. source 1-3 complementary photography from Unsplash

List photography guidelines if you applicable

Other comments

What's the tone of voice?
Step 3—Include positive references
Set clear expectations and moodboard inspiration by providing design references:
Include 3-5 links

For each, provide clear references on what you like, and how it fits with the message/brand
Step 4—Include relevant resources
Gather preemptively links to useful resources to enable the (freelance) designer to promptly get started.
Brand identity & tone of voice guidelines

Marketing website & company blog

SEO keywords list

Value proposition and messaging doc
Step 5—Create a detailed deliverable checklist
Example
| | | |
| --- | --- | --- |
| Asset | Specs | Status |
| Blog post | 800-1000 words | Not started |
| Facebook ads — series 1 | 5x headlines — 240 characters | Not started |
| Facebook ads — series 2 | 5x headlines — 240 characters | Not started |
| Facebook ads — series 3 | 5x headlines — 240 characters | Not started |
This template was inspired by the Qatalog Team and Barbara Minto.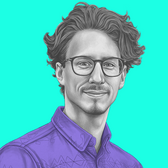 WRITTEN BY
Matteo Tittarelli
At Qatalog, Matteo looks after Growth Ops and Product Marketing. No day is the same for Matteo — you can find him interviewing customers, writing down product messaging, or setting up various customer acquisition and lifecycle channels. When not at work, Matteo enjoys reading psychology books, practicing meditation, or planning his next year-long trip to Asia.