The complete guide to 1:1 meetings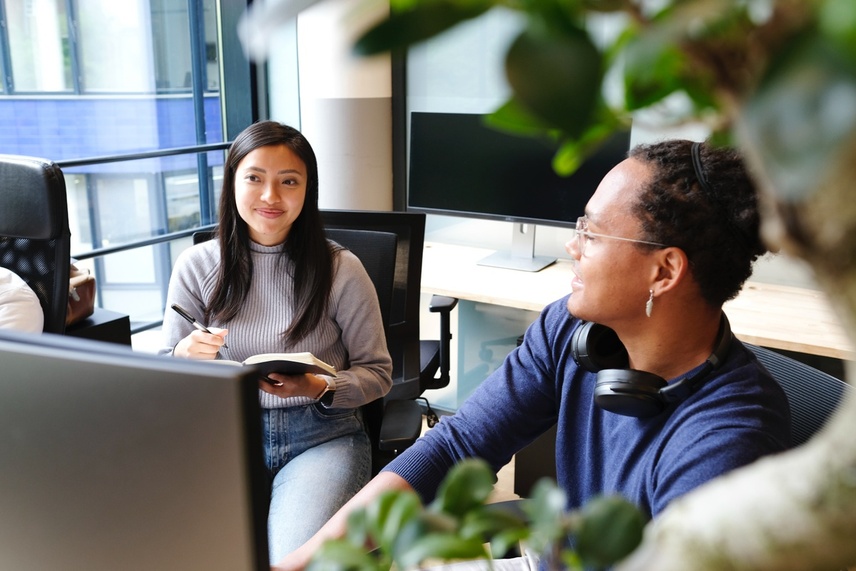 What is the purpose of 1:1 meetings?
The 1:1 is a dedicated employee-manager meeting; a space to listen to employee feedback on just about anything. Questions are kept open-ended and there is little limit to discussion topics. The immediate goal of the meeting is to understand the employee experience, develop a common base of knowledge, catch problems before they spiral out of control and remove any obstacles that employees may be facing. In the long term, blocking off calendar time for one to one meetings builds rapport and fosters productive working relationshipss.
How do I structure 1:1 meetings?
The 1:1 meeting should be at least 30 minutes and up to 1 hour in length.
Cadence can be weekly to fortnightly, depending on the employee's seniority or their level of autonomy.
This meeting is not about granular work status updates.
Before the meeting, the employee shares the agenda, through the rolling document with discussion points.
During meetings, the manager is focused on asking enabling questions and note-taking.
After the meeting, the manager shares the notes on a private chat or in their rolling, live document.
How do I run 1-to-1 meetings?
Set appropriate time and cadence, send out the invite and recurring calendar block.
Create a rolling document with the agenda, ahead of the meeting.
Check-in to cover high-level personal performance and motivational questions.
Gather feedback on operations and management.
Brainstorm opportunities to develop.
Create actionable items until the next one to one.
Debrief notes are to be shared by the manager after the meeting.
You can use the invite template below to set up the meeting and the meeting template and sample agenda to structure them. These questions have been assembled to drive alignment, transparency and support and drive commitment to the meeting action points.
What do you write in a 1-to-1 meeting invite?

Hi,
I am excited about us working together and would love to set aside dedicated time for us to meet one on one, every 2 weeks for 30 minutes or so to talk through your progress in the role, areas of work can I help you with or any blockers you are encountering and how I can support you through these. Looking at our calendars, I would recommend every second Thursday at 15:00, if that works for you.
This is an opportunity for us to look back at the past couple of weeks and think strategically about the team's success and your ambitions with the role. I would also like to use this time to get feedback from you on my performance as your manager.
We will keep a rolling document of the agenda, that I would like you to own, creating a new section for every meeting. During the meeting, I will make a separate note of any action items that come up which I will share with you afterwards.
Thanks,
1:1 meeting template and sample agenda:
Check-in
How are you since our last meeting? What's on your mind?
Tell me about your performance? How do you think you're doing?
What motivates you? How are you aligned with your long-term motivations and goals?
What's blocking you from getting there?
Feedback
If the company could improve in any way, how could we do it?
Where do you see you could improve and how can we help you to get there?
What's the number one problem in the organization? Why?
What are you working on that you're enjoying the least?
Brainstorm
If you were me, what changes would you make in the team or organization?
What's the biggest opportunity that we're missing out on?
What are we not doing that we should be doing?
What do you want to learn? What do you want to teach the team?
Action items
What steps can we take to overcome your frustrations?
How can we support your development?
How can we better measure your progress?
How can Qatalog help the 1:1 process?
With the use of a Work Hub, like Qatalog, managers have instant visibility into what their team is up to. This reduces time spent on weekly stand-ups or status updates and frees up calendar space to go into what's truly going on in your team's mind.
Furthermore, the agenda questions can be added to a one to one Workflow so nothing gets missed, or kept as a weekly Post within a personal Project.
________________________________________________________________________
This template was inspired by: Andy Grove.
If you want more templates to share and track your work, head to the Qatalog templates library.