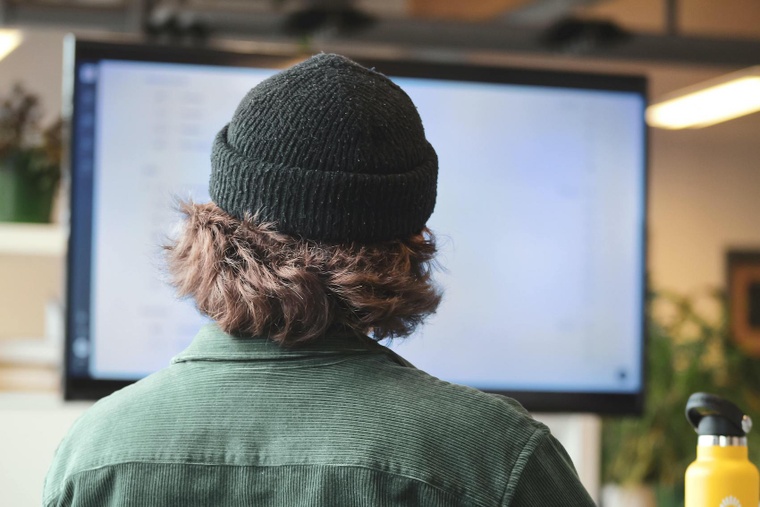 More posts
Businesses are sitting on mountains of valuable data and knowledge that's waiting to be unlocked.
Knowledge management is not just a concern for your operations team. Here's why HR leaders should care too.
Wondering how to choose a knowledge management software that actually works? Here are the 8 critical things to consider.
When workflows raise your work standards
In the last article of this series, we talked about how:
Following the shift to remote work, high standards of collaboration and knowledge management will be what separates the next generation of market leaders from the rest.
Very few knowledge workers actually know how to work productively, and communicate effectively in the workplace because these best practices are usually hidden routines not proactively shared.
Productive knowledge management starts with documentation, which drives clarity and conviction—and is the reason why documents, spreadsheets, and slides are the lifeblood of knowledge workers.
Structuring your docs, tasks, and updates with scalable templates is the easiest way to get started with documentation, and establishing higher productivity standards in your team and company.
In this article, we'll be talking more about a core application of documenting knowledge—recurring processes and workflows.
Document recurring processes with rich, step-by-step guides
Processes are more than boring protocols and bureaucracy—they're probably the strongest driver of a company's productivity, as they show how things are done.
No matter your other advantages (talent, budget, etc.), without effective workflows, everything else collapses. And even in a corporation, processes contribute directly to company culture, as they're reflected in how you hire, how you make decisions, and how you run things. Processes and workflows are a big deal.
What are the keys to documenting your workflows?
Identify what's recurring in every team. Think code deployment and retrospectives for engineering, hiring and performance review for HR, expense reporting and budget approvals for finance, design and copywriting briefs for creative. Prioritize what you do more often, which is likely more impactful for your organization.
Craft your how-to guides with new hires in mind. Similar to templates, put effort into creating a step-by-step guide on how the process is run. Add screenshots, links to external tools (e.g. file storage, team chat) and contact details of collaborators and stakeholders (e.g. approvers, decision-makers, owners). Always give context, and avoid abbreviations. Write with your new hires in mind—this will ensure you're as clear as possible, and address all the FAQs upfront. 
Make it easy to assign and track. Once you've completed a process, stress test it. The first goal of a good workflow doc is knowledge transfer—assign it to a new joiner, and see if they can get to the expected outcome on their own. If they ask for help or get lost halfway, then you know where to improve.
Review workflows with your team's feedback. As with templates, set time aside to review and upgrade your most important processes. If you're a manager, give your team the chance to voice their feedback—they're the power users of the workflows, and will have the best ideas on how to improve them. 
Again, recognize and reward those who build on your processes, as these are the same people that are innovating on your company culture.
Classify and store your files carefully to enable easy access to knowledge
When you create a lot of documents, templates, and processes, your knowledge can get easily lost.  
If your company is working with multiple tools, different teams might create files in each of them. When Design creates tasks in Asana, Engineering works in JIRA, Operations writes notes in Confluence, Marketing stores business contacts in Hubspot, and the Sales team uses Salesforce, things can get out of control quickly. That's how knowledge silos start.
Finding a document sounds like a small thing, but it's a good proxy of how you share knowledge across teams and get aligned on work. At scale, this can take a real toll on your profit per employee.
The easiest—and most overlooked—ways for a digital document to get lost are when you don't give it a proper title or store it in a folder. Here's how to store your files for easy access:
Classify your files with consistent titles.Use a consistent formula for your file titles, so you can easily glance who wrote or owns them. For example, if you're a designer naming a file for your latest website wireframes, you could title it as 'DE - Website wireframes v3'. As a new hire, or a member of another team, I know that the website prototypes are owned by the design team, and that there's been two iterations of this website before this one. 
Store your file where it belongs. Before sharing a file to collaborate on it, make sure you store it in the right place (e.g. folder, project management board, wiki space), with the right permissions. This will ensure that, when you share it, everyone will have access to it. And if anyone needs to retrieve it, it will appear in their search algorithm, because they have access to the right folder.
This is a small step for personal productivity, which can compound into a much bigger step for a greater profit per employee.
Getting there—productivity is only one side of the coin
We've seen how personal productivity is a big contributor to revenue per employee, company culture, and even talent acquisition. The easiest way to raise your productivity standards is by building discipline in documentation—templates, workflows and files storage are practical, small steps that quickly compound into greater gains.
If you're a manager, make sure you lead by example and use team templates—but most importantly, recognize your direct reports for building on them. If you're a new joiner, show eagerness to catch up with the standard, and then graduate to innovator, upgrading existing templates or creating your own set.
If my last job had started with a structured onboarding workflow, written goals and plans, and if I'd had easier access to information, I wouldn't have ended up leaving after less than a year. I didn't even wait for the cliff period to vest the stock (which grew 5x this year!). And I'm okay with that.
Talent recognizes that what makes the difference in the workplace is not a goodie bag, but rather high work standards and strong work ethics, where you can learn from and get inspired to do your best work.
But productivity is only one side of the coin. Collaboration is an even more important, and more delicate component of becoming a world-class knowledge worker. And yet collaboration best practices are also so often overlooked—to the detriment of both teams and companies.
In this article, we've seen how:
Recurring processes and workflows are a core application of documentation. These are more than boring protocols and bureaucracy—they're actually among the strongest inputs of productivity, as they show how things are done.
When you create a lot of documents, templates, and processes, your knowledge can get easily lost.
Finding a document sounds like a tiny thing, but it's a great proxy of how teams share knowledge and get aligned.
At scale, taking time to access knowledge can take a real toll on a company's productivity and profit per employee.
Classifying files with consistent titles and storing them where they belong is an easy way to make knowledge more accessible across the entire organization.
In the next article of this series, we'll talk more about how to collaborate with your team, and how to protect your time while respecting your colleagues' time.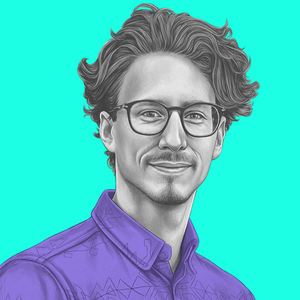 WRITTEN BY
Contributor
Matteo enjoys reading psychology books, practicing meditation, or planning his next year-long trip to Asia.