More posts
Are your team updates getting lost in endless noise? These five tips will help your teams communicate clearly and share updates effectively.
Silos harm productivity and discourage teams from collaborating effectively. Here's how to eliminate them.
Siobhan McKeown explains why processes are the foundations for creativity and how to get them right.
Why hybrid teams need connected project management software
The workplace is now bursting at the seams with project management software. Tools including Asana, Trello, JIRA, ClickUp, and Basecamp have changed how we work, enabling collaboration and remote project management. Yet, these project tools have brought their fair share of challenges, too. 
According to the 2021 GitLab Remote Work Report, although employees are seemingly satisfied with personal productivity, they report muddling through a labyrinth of tools and uncertainty about what their colleagues are doing. We have so many solutions for remote project management, and all of them are utilized within one organization. The digital workplace is becoming fragmented and harder to navigate, while interdependencies between workers and teams are becoming too complex to follow.
There is a remedy to this fragmented world. Let's look at why project management tools aren't doing all they promise and how a work hub can eliminate the chaos of having too many tools within one organization.
What is project management software?
First, what is a project management tool, and why are businesses crazy about them?
These tools help you plan, organize, and execute projects of all different types. They often allow you to attach documents and resources from other applications in order to streamline a zoomed-out view of your project. 
The capabilities of each project management software differ for the teams they are created for. This is the benefit of having a multitude of project management tools on the market — if you search hard enough, you can find the perfect fit for your engineering, marketing, and sales teams. However, these tools don't speak the same language, spiraling into organizational silos (something we'll get to later).
Best project management software for distributed teams in 2021
The best project management software for your team will depend on workflow needs and specific use cases. Each tool offers different functionality benefits — some with competitors that solve similar friction points. 
Before you go on to search "Asana vs Trello" or "Trello vs Jira" into Google, here's what our team at Qatalog has to say about our favorite project management tools.
1. Asana
"Asana was the glue that held a few of my teams together. It was my favorite of the project management tools I've used, because it allowed me to see my team's progress and keep up with what they were doing. The interface was very usable, and I always enjoy the ability to color-code my content calendars. For a marketing team, it's an excellent choice for project management."
Isabelle Hahn, Content Marketing
2. Trello 
"Trello was the first organizational tool I got introduced to in the workplace. By using lists to keep track of tasks, projects, and goals – I could see what my team had completed, were currently working on, and what was in the backlog. Its quick access gave me visibility of my team's workstreams and their main tasks of that week." 
Sarah Houghton, Brand Designer
3. Clubhouse

"I don't think that I'd be able to keep up with all requested work and growth experiments without Clubhouse. Being able to quickly set tickets to different projects and see the progression of an epic helps keep my team and I organized and efficient."'
Kameron Tanseli, Growth Engineer
4. Jira
"I had used Jira for more than five years across different businesses I worked with: Spark Networks, Foodpanda, Kayak/momondo. The use cases for me as an SEO manager were limited to raising, prioritizing, and monitoring technical SEO tasks for engineering teams. It served the purpose, and for a long time, there were no real alternatives. When I joined Skyscanner's growth team, we used JIRA in combination with Trello to run sprints. Trello's backlog was groomed and prioritized every month. The process worked but was far from perfect and required a great deal of duplication.
JIRA is a great tool, but it was built with engineers as its key target audience and despite all the recent innovation, I think remains a fairly complex tool to grasp outside of engineering." 
Liliya Rudakova, Technical Marketing 
Where project management tools are causing problems
With over 300 software offerings available in the project management niche — and with this number expected to continue its 30% year-on-year growth — diversity of tools can create massive confusion around accessibility and project visibility. 
Within organizations, different teams might prefer various tools. Sometimes to do the same job, but sometimes because different tools offer functionality specific to their role (e.g. JIRA for product and engineering teams). But if the growth team uses Trello while design picks Asana, cross-team collaboration instantly becomes messy. 
And if tools can't communicate, teams won't. 
Siloed workflows and a lack of cross-functional visibilities are the consequences of crucial project links and resources often slipping through the cracks.
And with project management tool overload, accountability and alignment suffers. 60% of companies report problems with visibility on other people's work. If a single project gets scattered across multiple applications, it can be tough to identify who is responsible for what, and whether the tasks you depend on are done. 
Work hub vs. project management software
Suppose individual project management tools create and manage tasks. In that case, a work hub is the bridge between projects, people, and teams, giving you a holistic view of everything. 
1. A work hub increases visibility by finding any task, board, or card from one place
A work hub is not just another way to visualize to-do lists in Gantt charts or kanban boards — rather, it connects different pieces of information from various project management tools to give you the complete picture. When you integrate JIRA, Trello, and Asana under the same roof, anyone in the org can find each ticket, board, or card across all these tools from one place. All that without needing a license for each tool (but you'll still need a license to edit those tasks).

You can also use Qatalog Tasks directly. You can assign tasks to your team and project collaborators within Projects, complete with due dates, sub-tasks, and the option to start discussions within them. Tasks within Qatalog are connected to your Projects, so you can also add connected Goals, key resources, and important updates.
2. Track project activity transparently across multiple project management tools
Additionally, you'll enable a feed of which activities each member has done across each project management tool. For example, you can track if the design team has created new boards on Asana or if the product manager has moved some Trello cards — all in real-time. This becomes especially useful when you have cross-functional projects and your teams are fully remote. 
3. Go beyond task management to get a holistic view of every project 
In a work hub, you can also create project hubs. A project hub is a dashboard with all the core elements tightly linked together — project members, project links, related Slack channel, and project status updates. Asana, Jira, and Trello files live there as project links — and when you publish an update in a specific project, it gets automatically routed to each members' inbox and the connected Slack channel. 
Why you need a work hub to live with your project management tools
A work hub gives your teams the visibility across projects that they're missing. In one single platform, they get everything they need to collaborate and focus — and it's all updated automatically. This shared virtual workspace puts all the resources, goals, and project updates within easy reach for the team to deep-dive into the details whenever they need to.
You don't need to start from scratch. Each team can stick with their preferred project management software. Whether it's JIRA, Asana, or Trello — you can integrate them all into one central hub and achieve total alignment across teams.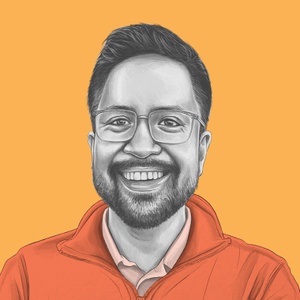 WRITTEN BY
Contributor
Leo oversees development via sprints, user stories, retros, and all those other Agile things. He's rarely a single point of failure, but when he is it somehow involves sourdough bread or improv comedy. Originally from Chicago, IL he now lives in South London with his wonderful wife and daughter. Prior to Qatalog, he was a Software Development Manager at Amazon, a Senior Software Architect for a digital agency in New York, and the front-of-store greeter for a defunct toy store in the Chicago suburbs.