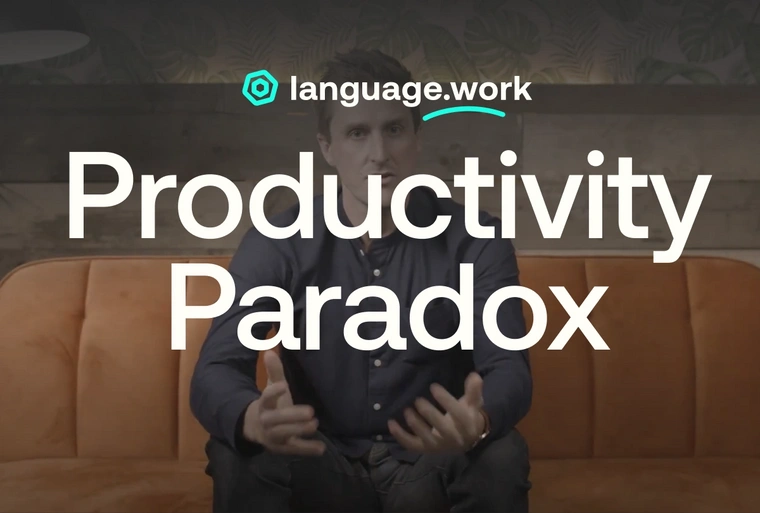 More posts
Businesses are sitting on mountains of valuable data and knowledge that's waiting to be unlocked.
Artificial intelligence will transform the way knowledge work is done. Here we discuss six key skills that will be valuable in an AI powered world.
The Productivity Paradox
Qatalog recently launched a mini-documentary series examining the staggering pace of change in the workplace and sets out to find better ways of working along the way. 
The first episode is an exposé on the chaos of the modern workplace. It takes a look at how the very tools designed to make us more productive are achieving the exact opposite.
Visit language.work for the full episode, or read below for a quick summary of what we learned.
The evolution of work
It all started with the industrial revolution, which caused an irreversible shift in our understanding of what work is, and how to go about doing it. We went from thousands of years of subsistence-based work to mass production and swapped farms for assembly lines and offices. While our setting and type of work changed, everything was still in person, and getting context on what was going on at work was simple – you just had to ask the person next to you. 
However, no one really came prepared for what happened next, when we swapped our physical offices for virtual ones. According to Tariq Rauf, Qatalog's founder and CEO, "...the way in which we work is largely still influenced by the industrial revolution. We work 40 hours a week, we don't work weekends." 
"This is all a function of the production line. But the way we work today is very different from how we used to work in factories. You're working in 17 different locations across seven different time zones" - he continued. 
The advancements in technology combined with the rapid adoption of new productivity tools, a trend accelerated by the pandemic, have together outpaced the speed at which workers can adapt. And this newfound complexity comes at the peril of our attention and focus.
The rise of productivity apps 
We now have thousands upon thousands of these apps. But most of the ones we have today were built with little respect for how we actually use them – in tandem with each other.

This critical flaw has left workers at the mercy of an ever-expanding digital ether. Rauf explains this phenomenon as "the sea of apps we use to keep on top of our work that we end up drowning in". Try to find anything and you'll have to battle through a maze of productivity apps, all fighting for our attention, making it harder to do the work we want to do. 
Today's chaotic workplace
So the app boom hasn't been the silver bullet that we hoped for. "People are working in digital silos…as a consequence, there's a lot of information pushed into apps, documents, files, and folders all over the organization with very few people knowing exactly where they are. Access to this information is getting more and more fragmented and people are losing their sense of context", Rauf goes on to say. 
Qatalog partnered with Cornell University to understand the impact of productivity software on the way we work – and its researchers found that we waste 59 minutes every day just trying to find information trapped in apps, laying bare the enormous cost of the productivity paradox we find ourselves in.
Hema Thanki, VP of Product Marketing at Qatalog, says this impairs our ability to work effectively. "Information is locked in people's heads making it very difficult to make the right calls, make the right decisions, and actually do your job."
But it's not just productivity we have to worry about, many workers are also suffering from burnout. Cognitive capacity during the workday is a finite resource. Different apps that incessantly demand our attention end up abusing it, promoting an always-on culture that causes real damage to our mental health. Employers can't afford to turn a blind eye for much longer, as employees won't hesitate to leave a workplace that doesn't support their mental wellbeing. 
Reimagining the modern workplace
The modern workplace is now digital. It is a collection of people working on their own terms, anywhere they want, and on their own schedule, but this is only possible with a foundation of trust and openness. 
The endless pings, meeting requests, and notifications have turned into a crescendo of distractions. And unless a new, more intentional framework for collaboration and communication is introduced to workplaces, it will be deafening. 
Thanki closes the episode with a word of warning to managers. "If you're stuck in old ways and haven't realized that this shift is happening you're really going to be left behind" 
To watch the episode visit language.work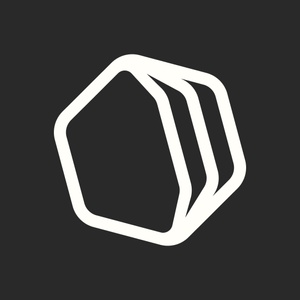 WRITTEN BY
Contributor
Qatalog is the world's first Intelligent Work Hub. Our mission is to allow every business to work the way it wants, with bespoke software that centralizes people, processes and knowledge. It's structured and seamlessly connected, meaning work becomes visible, processes are automated, and collaboration is supercharged. Made-to-measure and built to last, it adapts to the changing needs of the business. Founded in 2019, Qatalog has raised $18.5m in venture funding from backers including Atomico, Mosaic, and Salesforce Ventures.