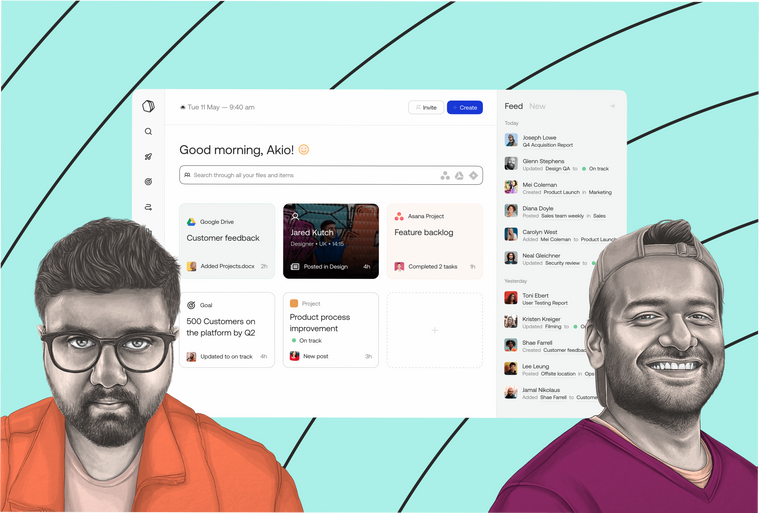 More posts
Here's what we've launched or updated in Qatalog in the past month.
Here's what we've launched or updated in Qatalog in the past month.
Here's what we've launched or updated in Qatalog in the past month.
'It's hard to imagine working without it' — how Qatalog makes the Product Management role easier
Varun and Kumaran are both Product Directors at Qatalog and joined after working together at Amazon. I had a chat with them to understand what Product Management is all about, the chaos at Amazon, how Qatalog can help people in their role, and what new features they're most excited about. 
First of all, can you both tell me a little about your backgrounds and why you joined Qatalog?
Kumaran Venkatesan (KV):  My background is in data science before I then moved into product management. I spent over six years at Amazon and by the time I left I was leading a Product, Science and Engineering team for Amazon Advertising. Tariq (CEO and founder of Qatalog) also worked at Amazon in London, and we kept in touch when he left to start Qatalog. We'd all experienced the pain point Qatalog was solving for and the vision was compelling, so I took the leap. 
Varun Krishnakumar (VK): I spent seven years at Amazon as a Principal Product Manager before joining Qatalog. I worked on the launch of PrimeNow, before focusing on AWS, where I led a team of Product Managers. Kumaran left to join Qatalog about 6 months before me, and told me all about it, before introducing me to Tariq. I was sold on the vision too, and I knew there was an opportunity to build something very meaningful. 
What is the role of a Product Manager or Director, and what does that look like day to day for the two of you?
KV: Ultimately it's about making sure you are solving a customer problem. Our role is to focus on how to keep improving a product in line with what customers want, and coordinating that process with lots of different teams internally. That means lots of usability research and testing, looking at designs, and then getting it built. Then it starts again. It's a constant flywheel of research and continuous improvement.  
VK: There's lots of prioritization involved too. We are constantly evaluating what to focus on, whether that's launching new features, or fixing any bugs. We have to make judgment calls on what works and what doesn't, and live with the scar tissue. In our retrospectives, when we look back and assess what we've done, we have to take ownership of our decisions too, whether they result in success or failure. 
Everyone at Qatalog uses it every day. Has it made your job as Product Directors easier?
KV: It might sound ridiculous, but it's hard to imagine working without Qatalog now. There are lots of useful features, but the visibility and access to stored knowledge across different teams and projects is probably the biggest reason for that. At Amazon it was chaos, even with their documentation culture, because everyone did things in different ways and, just because something was documented doesn't mean you could find it. That almost never happens now.
Why is visibility and access to knowledge so important? 
VK: We work with people from design, engineering, and marketing everyday. Visibility of what's going on across an organization means you can ensure early collaboration and bring in the right stakeholders. It was common for different teams within Amazon to be working on projects tackling very similar problems, but we had no idea, meaning there was huge duplication of effort. If you can easily find the right people to talk to early in the process, you can massively reduce your development time. 
Qatalog also means you end up building a rich database of projects that have been tried before. For a Product Manager, that is a goldmine. We can go and look at what was done previously and review all the learnings, because it's documented, clearly structured, and accessible. This allows us to make smarter and more informed decisions about new projects, and avoid making the same mistakes. 
KV: I agree - the documentation aspect of Qatalog has been great. Even if it's things we have worked on ourselves, or ideas we ended up not progressing with, we refer back to why certain decisions were taken, using Threads. This was impossible at Amazon, as everyone had a different source of truth. Sometimes we'd all be using the same document, but version control was a nightmare. Everyone was always pinging each other to ask for the latest versions. 
But now you feel like you've got a single source of truth with Qatalog?
KV: One hundred percent! Often we will be working on big feature launches that take a long time and are fairly complex, with lots of resources and artifacts throughout its lifecycle - and we use Qatalog Projects to centralize these resources. We use Pages to conceptualize the problem and solution, Timelines to break down project phases and expected completion dates, Tasks to assign work across people, Threads to have async discussions, and Goals to assess how successful it's been post launch.
It also provides a much better space for collaboration between teams, that would otherwise be done through email or Slack, meaning everyone knows where things are up to. Product Managers can often spend their life updating people, so this is invaluable. 
What about integrations? Has that been useful?
VK: Very much so, for different reasons. One obvious example is the Search feature. Being able to search for files across all the different tools we use saves everyone a lot of time. But for our role specifically, Qatalog also integrates with things like GitHub and having that built into our projects makes it really easy for me to keep track of what's moving and what's stalled. 
To what extent is this more important for remote and distributed teams?
VK: Our engineering and design teams are fully distributed working across four continents, but our Product Management team is still pretty lean. Ordinarily this would be quite difficult, because you'd need to keep everyone updated, even if they're working a very different schedule to you. But with Qatalog, everyone is able to bring themselves up to speed in their own time, because everything is accessible and decision making processes are visible. As Product Directors, this means we have more time to get things done, but it also means our team has more flexibility in terms of when they work, which they value enormously. 
And finally, what new features are you most excited about?
VK: Automation of actions. Qatalog will start to automatically assign actions to people following certain triggers. For example, if you move from one team to another, it will automatically assign certain Workflows. 
KV: Tasks is going to get a big upgrade where we can start to attach different groups of tasks to the different phases of large projects. That will make it much easier to plan large and complex projects, for those who need to.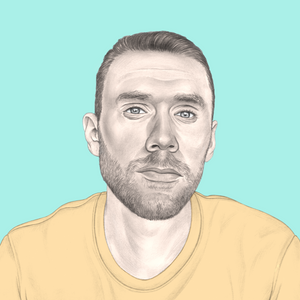 WRITTEN BY
Communications Manager @ Qatalog
Sam Ferris leads on all things communications and helps to tell the story of Qatalog and its customers.