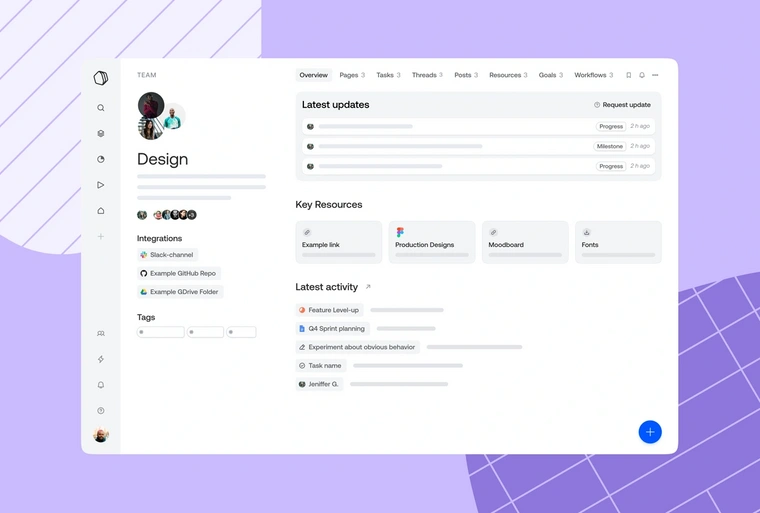 More posts
Software often forces teams into unwanted ways of communicating, collaborating, and organizing tasks. But it doesn't have to.
Spreadsheet hell is a reality for many businesses. But it's possible to escape. Here's how.
A quick guide to the key differences between wikis and Work Hubs.
Transform a traditional organizational chart into a strategic business tool
Imagine joining a company, where you have no idea who is on what team, who is reporting to who and have no general oversight of how the organization is made up. This might make your onboarding process a little disorientating, not to mention time-consuming for your hiring manager, right?
Or imagine that you need to talk to someone in another team, but there is no way for you to understand who is on that team or what projects they currently work on. You will probably end up asking around and pinging at least 2 or 3 people to find out (which let's be honest, nobody wants to do).
Or imagine that you need to go into a cross-functional meeting and there's no way for you to look up the people who are going to be in the room, or their job functions, to get some context beforehand. 
All of these examples have been a problem for years, but the shift to remote work has exaggerated them, as you can no longer walk around a physical office and introduce yourself. 
That's where organization charts come in.
What is an Organization Chart?
In their most basic form, organizational charts, organizational structures, business charts, organigrams, or just Org Charts as we dotingly call them here at Qatalog, are a diagram format representation of the hierarchy of an organization. 
The usual organizational chart is built with the purpose of showing the relationship between individuals, or how one team is tied to another. The viewer can get a sense of how much responsibility sits on each name by looking at the number of connections underneath. 
For the analytically-minded, there are subtle hints to how a company functions; where decisions are made, management approaches, and areas where the most (or least) human resources are invested. 
The hierarchy of Organizational Chart creators
If we could make a hierarchical chart of Org Charts, at the bottom you'd find the static, Microsoft Word, or Powerpoint drawn images. This jumble of lines and shapes is made for single use, left to be forgotten in dark corners of hard drives. 
One step above, live the customizable org chart creators. They can be aesthetically enhanced through templates, colors, and graphics and usually allow for drag and drop positioning — a company directory playground. However, many of them come at a steep price and require tedious manual work to edit, which means they are rarely up to date or reflect the true realities of a company. Most org chart software will pull up a visual representation of your directory at the exact time of its creation. But that's all they will do. 
Our Product Managers had a better idea. Using our Work Hub as the foundation, we built a living, breathing Org Chart that updates in real-time. 
It eliminates all the tedious work required and offers much more than the usual who's who. They're also a what, where, and why.
Why use a live Org Chart? 
Better productivity levels
Org Charts put meaningful information about individuals behind the job titles — where people live, the time zones they are in, their skills, hobbies, and interests. But most importantly profiles are tied to the work that they are doing — the Projects they are leading or contributing to, and the Goals they are driving towards. Updates to profiles happen naturally, as the work itself happens.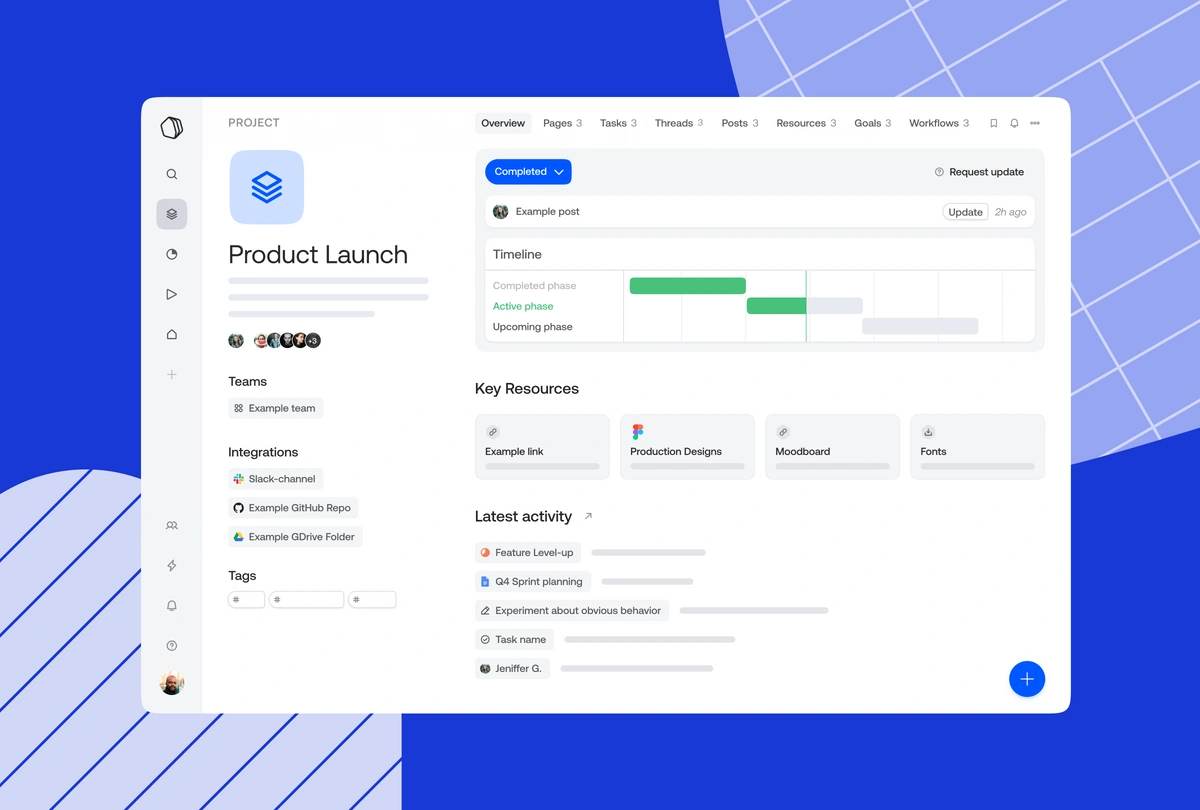 This is key for collaboration and accountability, as 62% of workers find it hard to figure out what others are working on. With Qatalog, Org Charts provide visibility into the work of others and insight into how shared Projects are progressing, while Threads and Posts provide a visible place for the discussions that add context and drive them forward. 
Promote operational efficiency
Traditional organizational charts show lines of authority, but not how that authority plays out. Qatalog Org Charts double-up as accountability charts when using the "teams" view. 
Teams are functional groups that have distinct responsibilities and goals. Team Goals can be set and tracked from within Qatalog and key results assigned to contributors. With Qatalog you can also "follow" specific people, so their actions appear in your personalized, real-time feed. 
The Team view can also house key resources and documents such as a team charter, annual roadmaps, and important policies or guidelines, so that everyone has visibility on what their work is driving towards and how to get there. 
Help employees develop
For new joiners, especially those working in a remote or asynchronous environment, getting a dynamic view of the company and all the parts that put it together is transformative. We can't put it any better than one of our recent additions to the team: 
"What Qatalog was able to do for me, was to provide me with the information and context I needed to quickly understand what someone's name and role were, what team they are on, and to whom they report. But Qatalog also gave me insight into the projects they are involved in and work they've done previously, which actually put meaning into their job title." 
Provide a sense of belonging 
Colleagues can also give and receive instant feedback via the Kudos button embedded into their profiles. These positive interactions communicate the value we see in contributions and are a great way to provide camaraderie. 
For remote and hybrid workers, a shared Work Hub is where team unity and a sense of belonging are forged. 
You can create it almost instantly
That's the best part — Qatalog creates one for you. And you can download a PDF of it.
There's no need to spend hours tirelessly creating a doc to illustrate your company's hierarchy and each person's title.
Qatalog allows users full visibility across your entire organization, enabling them to easily see someone's title, what team they're in and what they're working on. What once would have been a complex process across many tools, is now easier than ever in one place.
Want to learn how Qatalog can make Org Charts simpler for your business? Get in touch here.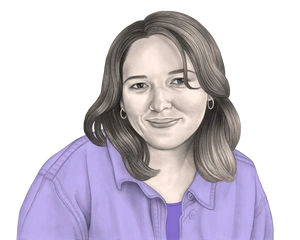 WRITTEN BY
Contributor
Holly takes care of all things social in the Marketing team. You'll often find her prepping content for the weeks ahead, engaging with the Qatalog community on various platforms, and occasionally writing blogs.