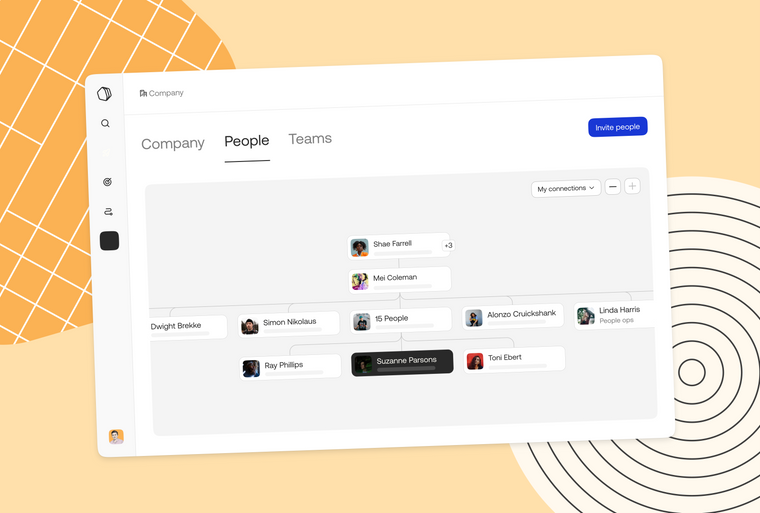 More posts
Here's what we've launched or updated in Qatalog in the past month.
Here's what we've launched or updated in Qatalog in the past month.
Here's what we've launched or updated in Qatalog in the past month.
Qatalog now let's you see your Company's Org Chart, all from one place
Getting context on the who and what across different teams and departments is an age-old struggle that becomes even more pronounced when your team is distributed across different time zones and geographies. Employees are often forced to do a considerable amount of "detective work" to find the right team or person they need to collaborate with to execute their projects.
Visualize and contextualize reporting lines
Traditional Org Chart tools tried to solve this problem, but they sit separately from the rest of your work and aren't in context, making it difficult to understand the "what" and "how." As a result, they often sit collecting dust on a slide deck or only get deployed for a brief time when annual performance reviews come around. They also haven't kept pace with the way modern organizations are structured, with very little flexibility to add custom teams to aid cross-team collaboration.
But we've got your back. With Qatalog's latest feature, Org Charts, you get a complete view of your company directory, alongside up-to-date information on what teams or individuals are working on, such as key initiatives or quarterly goals. It makes it easy for your team to see who's who, get details on projects across teams, and avoid unnecessary duplication of work. It's simple to populate the Org chart –– admins can bulk update, or users can update their manager and direct reports directly in the Qatalog profile settings, or Enterprise customers can hook it up to their HR system across Azure, BambooHR, Okta, and Workday.
Sync directly with your HR system
To get set up with Org Charts, we offer a no-code option to sync your company's HR directory directly with Qatalog. The beauty of this is that your Org Chart will then connect seamlessly with all other elements of Qatalog's Work Hub, such as Goals, Projects, Announcements, and Workflows, to provide everyone an accurate and up-to-date view of how work is distributed across the organization. Book a call with one of our Work Hub advisors to find out more.
So how else can I use Org Charts?
Qatalog's Org Charts have a host of uses. Here are some that we've found particularly useful.
Team updates

: Teams get an instant view of who's who, what people are working on, and what goals are being tracked.

Build custom teams for short-term initiatives:

For example, pull together Comms, Events, and Social teams to manage a conference keynote. Create a custom team to plan the project and goals directly in Qatalog.

Employee onboarding

: Give new joiners a complete and transparent onboarding experience by letting them explore how different teams intersect, priority initiatives, key goals, and team processes, all within Qatalog.
Custom teams and squads
Our customers, particularly COOs, HR teams, and company leadership, have been crying out for the ability to create custom and hybrid teams that can co-exist within their org structure. Particularly those of you who employ special teams or squads for knowledge sharing and executing cross-team initiatives. For example, pulling together a temporary cross-functional team across Product, Marketing, and Sales to plan and execute a new product's go-to-market strategy.
Qatalog is giving scale-ups and distributed, agile teams the ability to create a structured Org Chart that connects to all parts of work without the long and expensive implementation times. It not only makes your team's life easier, but it also builds trust and belonging amongst employees as they get visibility and transparency into how things fit together. What's more, structuring your organization into custom teams gives you the agility to scale faster.
Learn more and keep up to date on everything Qatalog
Learn more about Org Charts here.
Also, take a look at the latest report on how Work Hubs have emerged to give modern teams better context, collaboration, and cohesion.
And if you want more updates on all things Qatalog, you can subscribe to our monthly newsletter and keep up with our blog.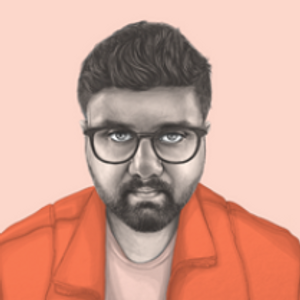 WRITTEN BY
Director of Product Management
Varun is a Principal Product Leader at AWS. His workday involves a healthy mixture of talking to customers, synthesising user feedback, defining product feature requirements, and sequencing feature launches. Outside of work, he loves golfing, hiking, and exploring London trying to find new coffee places, and restaurants.