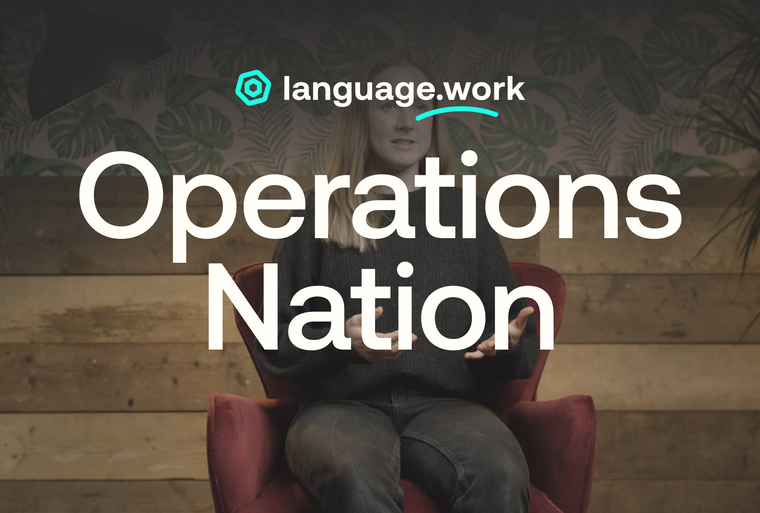 More posts
Businesses are sitting on mountains of valuable data and knowledge that's waiting to be unlocked.
Artificial intelligence will transform the way knowledge work is done. Here we discuss six key skills that will be valuable in an AI powered world.
Operations Nation
Qatalog recently launched a mini-documentary series examining the staggering pace of change in the workplace and sets out to find better ways of working along the way. 
The second episode focuses on the strategic role that operations teams play in bringing the pieces of increasingly complex workplaces together. Through our conversations with operations leaders we find out what operations is, why the role has become so important, what challenges they face in our new digital and distributed workplaces, as well as what tips they have for building a career in operations. 
Visit language.work for the full episode, or read below for a quick summary of what we learned.
Operations Nation
Don't you love it when the organization you're at works like a well-oiled machine? When things get done, when colleagues aren't bumping into blockers, but have the right set of tools that enable smooth teamwork and collaboration at their fingertips. There are normally a few people working behind the scenes to make that happen –– the ops team. They are the unsung heroes who enable individuals and teams to do the work they have set out to do and allow organizations to unlock their collective potential. 
Operations in the modern workplace 
So what is ops, and what do they do?
It's much more than just keeping the lights on. Ben Gateley, CEO and Co-Founder of CharlieHR defines operations as "the foundation of any organization –– it's the processes, the ways of working, the rhythm, the routines, and the policies that govern how a company does what it does." 
Gerisha Nadaraju, Head of BizOps at Dojo, refers to ops as enablers, "that's actually what I do, enabling others to do their jobs better," she explains.
But the role can vary massively, depending on the nature of the organization. 
For Astrid Verstraete, Co-Founder of Operations Nation, a content hub for current and aspiring operations leaders, this role is hard to define, "it is so different according to the company…however ultimately it comes down to creating processes, helping people navigate them and removing friction."
So how do they remove frictions and challenges your org might be facing?  
Qatalog's Chief of Staff, Marta Kutt, sees a lack of transparency as the leading culprit for workplace frustration. Breaking down silos between people and teams has become a key part of her role, "operations teams can find tools to help us work better…if you don't have silos if you know where you can find information people are much happier and can work as a team much better". 
Empowering organizations to scale 
So, we know that operations has a critical role to play in empowering teams. However, what works for a team of 50 will need to be reconfigured to work for a team of 5000. Having long-term vision within operations will allow your company to consistently reach the next level. Operations are the ones who do the heavy lifting and problem-solving related to key business challenges when it comes to scaling.
According to Mike Strange, Director of Operations at Just Eat for Business, ops always need to keep an eye on the future with everything they do in the present. "It's what you need to start changing tomorrow, next week, or next month to enable the foundation for 10x growth in a few year's time".
The changing face of operations 
As companies grow and layers of complexity are added, operations departments get pulled in different directions and become more specialized to better serve the needs of the business. It's now become much more common to see product ops, sales ops, design ops, and marketing ops roles, which were few and far 10 years ago. However, this decentralization of operations may bring challenges of its own. "With this new trend we're seeing we have to ask if operations are creating new frictions or new silos," Verstraete says and warns that this is something business leaders need to keep a close eye on in the coming years. 
The other big challenge facing operations leaders has been the rise of remote and hybrid working. "Since switching to online we no longer have visibility on corridor conversations," Strange explains. To counteract this, he advises catchups, standups, and even regularly becoming a fly on the wall in cross-functional conversations as techniques to identify emerging silos between colleagues and create processes that tear them down.
Operations and company culture 
There is often a perception that operations is more the 'boring stuff' - with a focus on the processes. But this is wide of the mark, as how your company operates ultimately defines the culture. It's how you attract the best people, how you retain them, and how you get the most out of them…it's not a pool table in the office or drinks after work on Friday" - explained Gately. 
He also warns that the rise of remote work means organizations cannot leave culture to chance, as work has an even greater potential impact on our lives. "Workplaces have a responsibility to make sure that the experience that people have at work is a positive one." To achieve that, operations must embed company values into processes and policies, and through it, into people. 
The people behind operations
This outdated perception also risks dissuading people from starting a career in operations. However, it's all about how you approach the role, whether you chose to focus on the analytics and processes or more on working with people so they achieve everything they set out to do. According to Strange, operations is a people-orientated role, it's about asking the right questions and listening to the answers. "It's people over process." 
Verstraete tells us that to be successful in operations you need to be curious, you have to find problems and find creative solutions to solve them. And Kelsey Traher, COO of Marvel App adds "you have to firefight in the moment, while also keeping one eye on your long-term plan and the big picture". 
So, for those considering a career in operations, we can conclude that every day will be different and it won't always be plain sailing. However, there can be no doubt that operations now play a critical role in the success of almost any business, enabling everyone to work at their best. And, as work continues to become more complex, we'll need them more than ever.
To watch the episode, visit language.work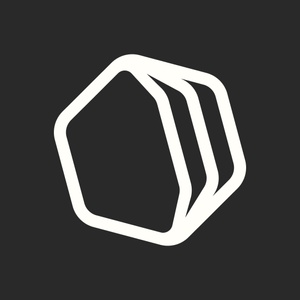 WRITTEN BY
Contributor
Qatalog is the world's first Intelligent Work Hub. Our mission is to allow every business to work the way it wants, with bespoke software that centralizes people, processes and knowledge. It's structured and seamlessly connected, meaning work becomes visible, processes are automated, and collaboration is supercharged. Made-to-measure and built to last, it adapts to the changing needs of the business. Founded in 2019, Qatalog has raised $18.5m in venture funding from backers including Atomico, Mosaic, and Salesforce Ventures.