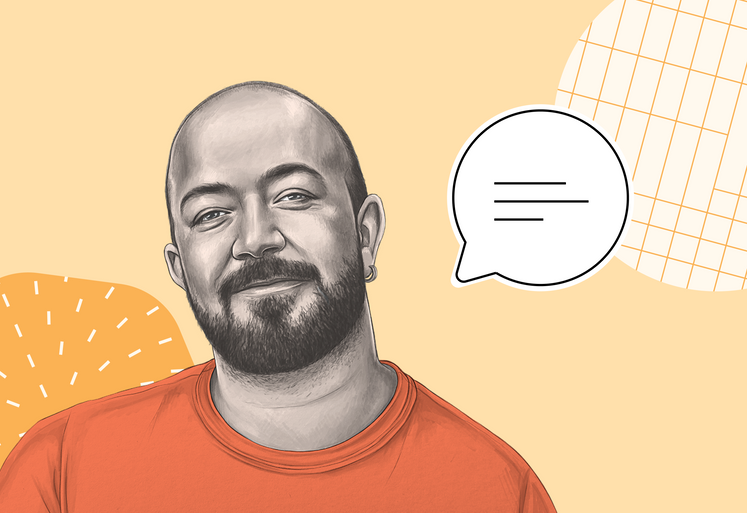 More posts
Your organization might be damaging productivity and losing talent due to a poor onboarding process. Here's how to dramatically improve (and easily manage) your onboarding.
The genie is out of the bottle. The rise of flexible and asynchronous working has irreversibly changed the way we think about time at work, but the reality is still catching up.
Teams can't function without trust. But how can companies forge trust in a remote environment? Founder of REMODE, Leon van der Laan, shares his key tips.
Meet Qatalog's Product Design Lead, Ekrem Elmas
This interview first appeared on Webrazzi, the the leading Turkish technology publication. 
Ekrem is the Head of Design at Qatalog and, like many of the team, he works remotely. We sat down with him to talk about why he joined Qatalog, his experience working as part a distributed team, and what the rise in remote working means for hiring and the Turkish economy.
How did you come to join Qatalog?
I joined Qatalog in early 2021 after a relatively short series of meetings with our founder and CEO, Tariq Rauf. Based in Izmir, Turkey, I was working on a productivity tool at the time, which helped teams track their goals, and it had gotten onto Qatalog's radar. After getting to know each other better, we realised that we shared the same passion for making work better, and I became a member of the Qatalog team. I've always had a desire to solve this problem, so being part of a team that's built around this mission is awesome.
Can you tell us a bit about what it's like to work in a distributed team at Qatalog?
It's really fun. I spend every day connecting daily with brilliantly talented engineers and designers from various backgrounds and cultures, all working together to solve a common problem, which is inspiring. People log on from around the world – from Squamish on the West Coast of Canada through to Boston and London, as well as here in Turkey of course.  Remote work has its own challenges for sure, but the product we are building is designed to make remote work radically better in the first place. If you can handle the balance of sync and async working like we do, you can really stay in your zone and get aligned with the rest of the organization at the same time.
Do you think hiring is different for remote first organisations and individuals?
The hiring process has definitely changed, as everyone has an online presence now. When used deliberately, this means  someone can clearly tell who you are, what you are doing, and where you are heading, without speaking a word. For example, one of our talented engineers, Tobias, made a flexible icon family called Phosphor for interfaces, diagrams, presentations. It clearly showed that he really cared about design and those are the type of people you want to hire. That's why it can be a really powerful tool for both companies and individuals to inform their decision making process. The rest is just looking for overlap in the intentions.
As for onboarding, automating processes is always a great idea and I'm a huge fan of Qatalog's workflows feature that helps people onboard themselves and keep track of progress.
In your experience, what are some of the challenges of remote work?
Making async work actually work! This requires letting individuals or teams work at their own pace, towards their own goals, with their own tools, but without creating  silos of information. At Qatalog, we are working to solve exactly this problem by building a work hub that powers transparency across work streams and helps people easily navigate the virtual workspace. When you have all three, it's bliss, but it does require conscious thought to get it right.
We actually partnered with Cornell University to explore the challenges with remote work. We discovered that the uncontrolled adoption of digital tools is killing productivity in a remote setting, with employees wasting an hour every day trying to find information hidden within apps, 6 in 10 of people say it's hard to know what colleagues are doing, and 43% say they spend too much time switching between different work apps like Slack and Zoom. You can find out more about this at language.work.
Lots more people in Turkey are now working remotely for global companies. What's your take on this trend?
It's been great to see this transformation and I think the talent pool in Turkey has now overcome the initial barriers of old stereotypes and issues around trust. When I first started working remotely seven years ago, maybe 1 in 10 people that work in tech were working remotely for global companies. But now it's more like 7 or 8. It's a big beautiful world and there are an infinite number of opportunities and problems to solve.
Of course, there are also certain financial benefits that come with remote work, because of the ever-changing landscape of the Turkish economy and the exchange rate. But I am very positive about the shift to remote work. I firmly believe the know-how gained by individuals working for global companies/startups and the competition for talent it creates will have huge benefits for Turkey in the long run. Local employers are now competing with world's best companies for local talent, which forces them to come up with better offers/perks or to change their mindset to provide something as good.
Work is changing for the better, and this change has been created by competition, rather than simply waiting for it to happen.
 What'd be your advice to candidates who are applying to work in a global company?
We've been growing quickly since I joined, which means I get to do lots of interviews. This probably applies to most roles, but the best advice I can give to candidates is to clearly articulate what motivates you, the work you're most proud of, and what you want to do next. It's a simple but very powerful tool and will typically give the person hiring you most of what they need to make a decision. If there is an overlap between your intentions and the company's, it's pretty likely that you'll get an offer.
For global companies operating remotely, it's also really important to look beyond your own environment and pay attention to what's happening elsewhere in the world. At Qatalog, for example, we have 15 different nationalities, speaking 25 languages, working across eight countries. I've found it is often much easier to quickly build connections with team members when you have a sense of the different issues they might be thinking about. You don't have to be an expert, clearly, but showing an interest can make all the difference. 
What do you think are the opportunities in design globally?
Design has become a huge industry of its own, with many different subcategories that fall under the 'design'. This includes visual, product, UX, motion, and design systems, to name a few. Each of these goes deep and has lots of different opportunities within it. In my view, the biggest opportunity is solving business problems by making the end-user's life easier, no matter how you do it, because that instantly creates competitive advantage and amplifies the value you can deliver.
That's why design is now recognised as being critical to the success of all sorts of businesses, with more companies investing in and building better design teams and adopting a "design driven" approach. Clearly, not everyone has the resources for professional design as we know it. In those instances, a no-code-like approach that empowers individuals or organisations to exercise "good design" on a fundamental level might be a good solution.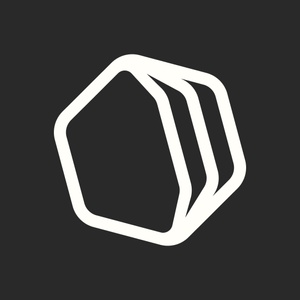 WRITTEN BY
Contributor
Qatalog is the world's first Intelligent Work Hub. Our mission is to allow every business to work the way it wants, with bespoke software that centralizes people, processes and knowledge. It's structured and seamlessly connected, meaning work becomes visible, processes are automated, and collaboration is supercharged. Made-to-measure and built to last, it adapts to the changing needs of the business. Founded in 2019, Qatalog has raised $18.5m in venture funding from backers including Atomico, Mosaic, and Salesforce Ventures.