 More posts
Your organization might be damaging productivity and losing talent due to a poor onboarding process. Here's how to dramatically improve (and easily manage) your onboarding.
The genie is out of the bottle. The rise of flexible and asynchronous working has irreversibly changed the way we think about time at work, but the reality is still catching up.
Teams can't function without trust. But how can companies forge trust in a remote environment? Founder of REMODE, Leon van der Laan, shares his key tips.
5 ways to keep virtual teams connected
I've run operations at Qatalog for two years now and have seen it grow from a few people huddled around a shared office space to over 35 people across 9 countries. In the midst of that growth, I've had a lot of ideas about how to keep distributed and virtual teams connected and centered around a culture that supports them. 
There are a few things that make distributed teams a complicated thing to connect. Firstly, depending on where your company is based — there are the timezones. It's always somebody's morning, which is lunchtime in another country, and early dinner somewhere else. 
Secondly, providers. It's great to send a package home for the team to do an activity together. However, providers are different in different countries, and despite all the planning in the world,  you never know if they will arrive on time (or at all!).
Thirdly, finding the balance of asynchronous and synchronous events. During lockdowns and almost all of 2020, we spent a lot of time online and in zoom calls. Zoom is great for seeing everyone on one screen. However, too much time on video calls can be exhausting.
I compare great employee programming with having happy customers. If you want to find out what works for them, you talk to them. You get to know what they expect and want out of company culture. Here are five ways to keep your virtual teams connected:
1. Adopt tools that enable transparent collaboration
Trust is difficult. We've seen this again and again through statistics and differing sentiments between leaders and employees, remote and in-person employees, product and marketing teams, and so on. 
Enabling your team to collaborate transparently and have visibility into everyone's day-to-day can catalyze teamwork. If your team works well together and has all the tools that enable them to avoid siloes, they are much more likely to get along and enjoy working together. 
Building belonging with a work hub empowers employees and enables them to thrive. 
2. Develop team charters
Team charters are like a manual for how your team operates with your company's mission, goals, and values in mind. 
In Qatalog's marketing team charter, the team spells out tenets that they work by, including "inspire action" and "hop off the bandwagon." 
You can begin your own team charter by looking at the roles of your team and specifying who is in charge of what workstream. Then you can zoom out on those workstreams and plan out how they can potentially impact team and company goals for the coming quarters or year. 
For growing teams, it can be especially helpful to plan out how you see your team expanding in the future. 
3. Plan regular team events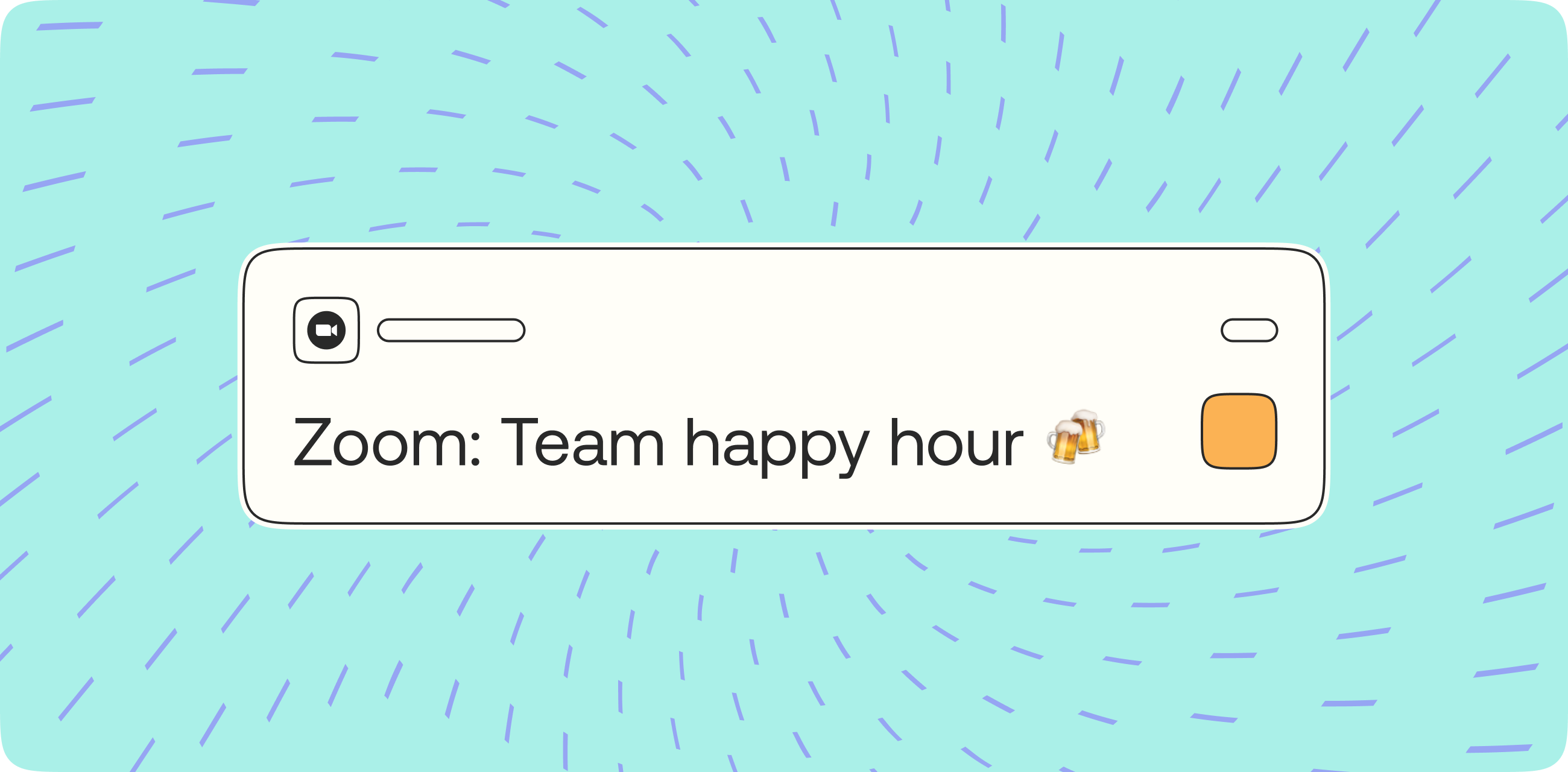 For me, the most important thing is to see people smiling, talking, and enjoying themselves. We've done lots of different events: happy hours, master classes, game nights, team breakfast/lunch. Out of all those options, it's drawing games like Pictionary that are the crowd favorite. They always end up with people laughing and joking together, which is always good team building.
Ideas for virtual team events:
Game time!

Pictionary

or other drawing games are always a hit, and we also love

Codenames

.

Happy hour.

Happy hours are a great way to celebrate team milestones. You can also send

cocktail kits

to your employees or have a

specific recipe

for everyone to try making together. 

Masterclasses.

Does someone on your team have the perfect shakshuka recipe? Or someone who knows about origami? Host a masterclass for them to teach the team their expertise. Or, try an

Airbnb virtual experience

. 

Coffee time.

Setting up the

Donut app

in Slack is a great way for team members to get to know each other.

Team meals.

Every two weeks we order food (or send Doordash gift cards) so the team can have breakfast, lunch, or dinner together

—

depending on the timezone!
Even an hour-long gaming event requires planning ahead. Outside of scheduling so the majority can attend, you want to think about event frequency to ensure you aren't being too repetitive. 
For the times we've ordered cocktails for the team to engage in a happy hour, shipment takes about two weeks. For things like this, beginning an events calendar and planning everything out at least a month in advance is a good cadence to get into when you're starting out. 
You'd also need to take into account that not everyone likes being in the limelight — some people may just want to join and listen in. And you'd need to provide a possibility of meeting up in smaller groups where they may feel more comfortable. That's why set up Donut coffee meetups that give people the possibility to meet in a more relaxed setting without an agenda. 
4. Set aside budget for moments of delight
Investing in small moments of delight for your team goes a long way. The team is the most valuable asset a company has. Having a team that is diverse, happy in their roles, has fun working, and knows each other — that's a great cocktail for success. 
Having worked as an office manager for many years, I do feel 2020 introduced me to a totally new way of running an office. Sometimes I feel like I am working for a logistics company and my essential tools have become a scale, measuring tape, sending plastic envelopes, customs envelopes and documents, pen, and sellotape. 
Every penny we've spent on swag has been worth it. We recently ordered sweatshirts for the team and people have already started wearing them. 
5. Prioritize team health and mental breaks
A healthy team is a happy team. If you have leadership that focuses on productivity above all else, it's likely your team will start to see and mirror that. 
It's important to offer your team benefits such as PTO and ample vacation time so they feel the freedom to take time off when needed. Vacation policies should be well documented and available, so employees can easily access this information.

Additionally, mental health benefits have been increasingly popular for companies to offer employees. Here at Qatalog, we offer Talkspace to every employee. 
Thinking about team health should be a daily thing, not just mentioned every quarter as a reminder to take vacation time. Try taking walking meetings with your team to prioritize time outside and away from your desk, or other fun activities that put an emphasis on your team as human beings, not just worker bees. 
Team building benefits everyone
The benefits of team building are visible almost immediately. Cultivating a healthy culture with your teammates improves communication, productivity, boosts morale, improves retention, and so on. So add that calendar invite, or simply start polling your team to see what virtual events they'd be interested in participating in.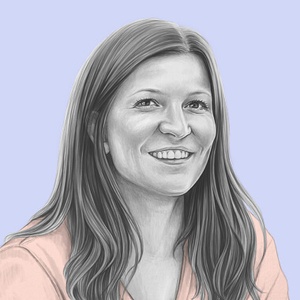 WRITTEN BY
Chief of Staff @ Qatalog
As Chief of Staff, Marta sets the operations strategy and makes sure everything at Qatalog is running smoothly. This means making sure that company knowledge is centralized and visible, routine processes are automated, collaboration is streamlined, and lots more on top. When she's not busy building the future of work, you'll probably find her playing badminton, rock climbing, or giving back to her community