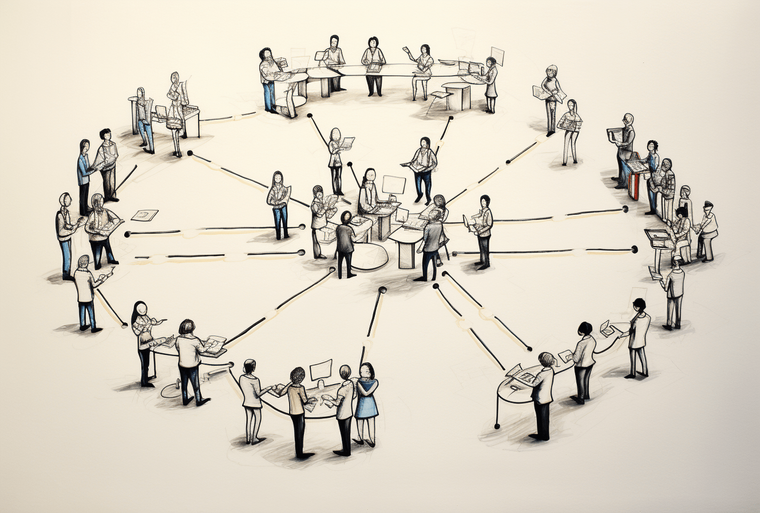 More posts
Silos harm productivity and discourage teams from collaborating effectively. Here's how to eliminate them.
Siobhan McKeown explains why processes are the foundations for creativity and how to get them right.
Is your internal communication breaking down because it's scattered across to many applications and tools? Here's how to fix it.
How to share updates with your team
We have more communication channels at work than ever before. But rather than helping, these tools often hinder our ability to get work done. People aren't sure how to share updates effectively, whether it's to their own team or more widely, and almost 50% of workers worry that the information they share will be lost in a sea of noise. 
In a world so cluttered and confusing, how can teams perfect the art of clear communication?
Why is sharing updates a challenge?
Let's start at the beginning. Why is effective communication an issue in the first place?
Put simply, there's usually too much information available in too many different places. Employees report that the difficulties they experience in accessing information through their company's tools fuel knowledge silos and miscommunication. 
Plus, the sheer number of tools used to communicate can distract people from their work. They get pinged on messaging apps like Slack or Microsoft Teams, tagged on project management tools, and notified about matters via email. Where should they direct their attention first?
Many of these apps also support message threads for different teams and topics, but unfortunately, the rapid slew of messages can mean essential information gets lost. 
When people lack context around their area of work, they might make poor decisions or struggle to complete projects on time. If improperly managed, these issues can go so far as to affect your organization's bottom line. 
How to keep people informed — sharing updates that get seen
Looking for ways to cut through the clutter and share information with the right people? The following tips will help.
1. Set standards for communication
Teams communicate and collaborate in multiple ways. But the downside of this is that important updates can disappear in the mix, sometimes buried deep within busy threads.
Establishing guidelines and SOPs for how your teams share updates and knowledge can help to address this issue. Think of specific issues they might encounter:
If they're having trouble with a client, who should they speak to? 

How should they update internal stakeholders on a particular project?

How should they communicate delays in a project? 

When a new hire joins, who needs to know?

When departments are working together, how should they keep each other in the loop, and how often?

Which tools should be used for the different types of communication?

When should updates be made visible to everyone? 
Creating guidelines like this creates a strong foundation for improving communication. With it, everyone knows how to communicate appropriately, and what to expect from their interactions with their colleagues. Make sure you install a sense of responsibility in your team, too — so everyone knows what's expected of them.
2. Default to asynchronous communication
Asynchronous communication is communication that doesn't take place in real-time. It includes emails, company newsletters, and comments on project boards. This type of communication is useful for sharing updates because the information can always be referred to after the fact. It also eliminates the need for everyone to be present all the time, which is especially handy for large global teams who work across multiple time zones. 
But, despite the benefits of async communication, our research found that nearly half of teams default to synchronous communication, such as scheduling in-person meetings or conference calls. This limits your teams' ability to control their time and can distract them from completing deep, focused work. As far as possible, try to encourage your team to be async first.
3. Give adequate context
Context is also critical. Having all the information you need to make an informed decision can prevent confusion, duplicated work, and errors. Being able to find updates and track progress in projects keeps everyone on the same page and leads to more successful outcomes.
Of course, this needs to be carefully managed. There's a fine line to walk between providing enough context to avoid mistakes and providing so much context that your teams feel inundated and overwhelmed. If all updates require extensive detail, this can take time and energy away from doing the work itself. Setting up SOPs and ensuring that everyone adheres to them can help keep data in the right place, and a centralized Work Hub can be enormously useful (we'll explore this more in a minute). 
4. Create a culture of accountability
Encouraging your team members to be accountable for what, how, when, and to whom they communicate is a critical step. Everyone needs to be aware that how they communicate plays a big role in determining the success of the company. 
One of the most effective ways of doing this is to build it into your performance review processes so that everyone clearly recognises the importance of communicating and sharing information the right way. It will also provide a framework to discuss these issues in your regular 1:1s because it's tied to objectives. These systems only work if everyone follows them, which is why creating a culture of accountability is so important. 
5. Get smart with your tool stack
There's one final means of improving the way your team communicates; your tool stack. The tools you use to communicate can be both your greatest asset and your greatest liability. They're essential for communication, but if there are too many of them or they're mismanaged, they can devolve into chaotic threads and counterproductive noise. To address this, you'll want to consider reducing the number of tools that you use or, at the very least, making it easier for people to find relevant communications from across the business. 
Qatalog is a great way to do just that. It replaces a bunch of tools and provides a single, structured platform to collaborate and communicate with your team, in context. But if you aren't ready to replace your existing tool stack just yet, Qatalog also allows you to search across all your existing communications platforms, so you can find that email, conversation, or team update in seconds. 
It leverages the latest AI technology to provide real-time information across all your systems and data repositories and responds to natural language queries, making it easy to use. It's been purpose built for enterprise too, with a permission-aware AI engine and no data indexing required. 
Book a demo to learn more about how Qatalog can help your team communicate and share knowledge seamlessly.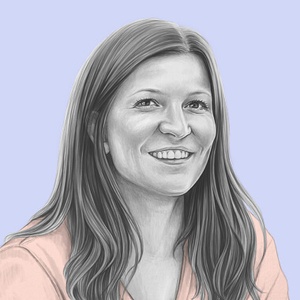 WRITTEN BY
Chief of Staff @ Qatalog
As Chief of Staff, Marta sets the operations strategy and makes sure everything at Qatalog is running smoothly. This means making sure that company knowledge is centralized and visible, routine processes are automated, collaboration is streamlined, and lots more on top. When she's not busy building the future of work, you'll probably find her playing badminton, rock climbing, or giving back to her community