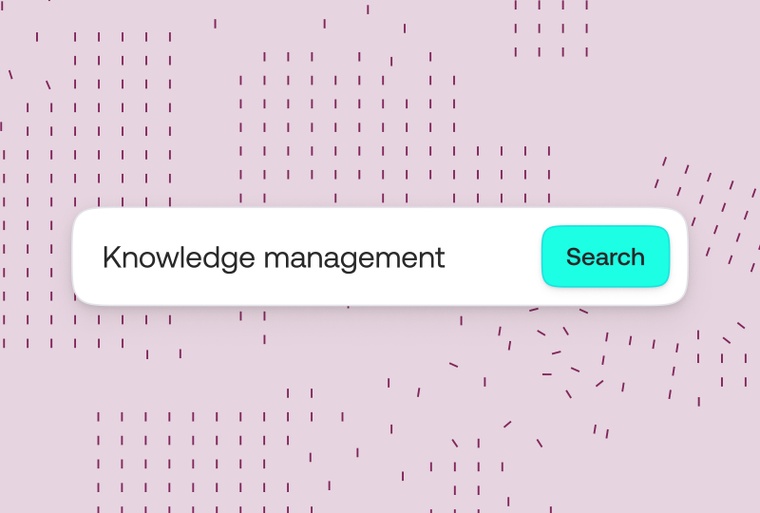 More posts
Businesses are sitting on mountains of valuable data and knowledge that's waiting to be unlocked.
Knowledge management is not just a concern for your operations team. Here's why HR leaders should care too.
Many organizations spend time, money and effort to keep information flowing, but few are successful. Here we explore why knowledge management systems fail.
How to choose a knowledge management solution
Organizations seeking to improve their knowledge management processes are faced with a bewildering array of tools. Here, we look at how to choose the right knowledge management solution for your team — one that helps rather than hinders.
69% of knowledge workers say they waste time trying to find the information they need to do their jobs. Technology should be helping. But in fact, it often gets in the way. 54% of those we surveyed reported that apps were actually making it harder, not easier, to find what they need.
This is where effective knowledge management can change the game. But with so many different tools out there, you need to think about a few key things before you choose one. 
Here are the eight critical things to think about when comparing knowledge management solutions:
1. Ease of set-up
No matter what solution you pick, the first thing you'll have to do is get your new knowledge base setup. But that process will look quite different depending on what tool you use. 
Many solutions are powerful and can be configured in all sorts of ways, but this also requires a significant investment of time and energy to learn how the software works, what the options are, and all the different terminology. Then you actually have to build the system manually to fit your requirements. Templates can help if you find one that fits your business exactly, but they can still be quite clunky.
That's why it's also worth thinking about who in your team is going to be responsible for setting up your knowledge base. Often it needs to be someone with some degree of technical knowledge and a strong understanding of your company and how it functions and fits together. 
But even then, it's a choice about whether or not you want those people to spend several weeks setting it up. If not, it's worth looking for a solution that makes this process quick and easy. 
2. Organizational fit
Next, it's important to understand how your organization creates and uses knowledge and how that affects your requirements. The right solution will dovetail with those existing structures and processes, making adoption effortless.
Consider both implicit and explicit knowledge. What this looks like will be different for every organization, but examples of explicit information could include:
A staff directory that makes it easy to see who does what

A system to manage information about your different clients

Profiles to organize work with freelancers or contractors

Projects where you can add centralized work related to key campaigns

A dedicated space to share information about a product or service you offer
Implicit knowledge isn't codified, and it's often learned on the job. It might include:
Technical know-how

, like how to get around a glitch in an app

The best way to contact a supplier

to receive a quick response

How to structure a recruitment interview

to get the fullest picture of a candidate's suitability
Rolling out new tools can often be an up-hill struggle. But if you can ensure there's a good fit with the way your company works and what you need to manage, this will be much easier. 
3. Scalability
A knowledge management system that works for 25 people might not work for a company of 100 people, never mind 1,000. That's why it's crucial that you consider the scalability of your solution. Make an effort to understand the structure of the solution you're looking at and think about how robust it will be if your team grows significantly and the volume of information increases significantly. 
Part of this is related to the permissions. It might sound great that everyone can make changes and edit everything, but that can quickly become a chaotic free-for-all. So much so that the structure quickly falls apart.  
The second thing to consider with scalability is whether it can adapt as your organization evolves and your team creates and uses new types of information. Ideally, you want it to be quick and easy to add new functionality to your system that slots in without any trouble. 
Key changes to the operating environment might include:
A new area of the business being created

New products and services being launched

New teams created 

A new approach to tracking goals and targets
So, a good knowledge management solution will have an adaptable and scalable structure. As the environment gets more complex, the structure keeps things simple.
4. Easy updating
Reformatting and copying information from different sources to a central knowledge hub is a huge manual task. And it's one that needs to be carried out on an ongoing basis. Not only does that make it resource intensive, it means that information can quickly become outdated.
Perhaps that's why research carried out by Qatalog and Cornell University found that knowledge workers were spending an average of 59 minutes a day trying to find information trapped in different apps. And that was despite:
59% of people saying they had a central hub to keep information about work

82% saying they were working with tools to help connectivity
A knowledge management solution that provides space for collaboration, conversation, and decision making can help address those problems. 
This way, knowledge is created and stored within the system as decisions are made and work happens. Updates occur naturally, rather than being a time consuming add-on.
5. Intuitive use
As the saying goes, you can lead a horse to water, but you can't make it drink, and that applies to knowledge management systems too.  
It might be technically brilliant with lots of features, but if people find it difficult to use, most likely they won't, no matter how many times you ask them to. And that means your knowledge management system needs to be intuitive.
If not, people will simply use workarounds or avoid them altogether. In this scenario, information will be lost to the organization or hidden away in personal drives or email folders where individuals can find it but their colleagues can't.
Understanding what counts as "intuitive" means knowing what design and processes will be familiar to the people using the system. An intuitive knowledge management system will:
Use terminology that people understand already.

Organize information in a way that aligns with people's expectations.

Use the same sequence of steps people are used to for routine tasks.

Feel familiar to people working in different parts of the organization.
6. Powerful search function
Even the most comprehensive store of knowledge is useless if it can't be searched effectively. A powerful search function is critical to scalability, working alongside an adaptable structure to ensure people can find what they need as the organization grows.
Before you choose a knowledge management solution, investigate how the search function works. Ask yourself:
Is it fast and easy to use?
Does it return relevant results for keywords used frequently in your organization?
Can it search across integrated apps? Giving you access to info in Slack messages or emails, for example?
Does it understand your role in an organization and adjust the results according to what you're most likely to need?
Does it learn from previous searches to anticipate what people are looking for?
7. Integration with other software
All too often the use of different apps leads to fragmented knowledge and wasted time spent searching for information. Our study in partnership with GitLab found knowledge workers were receiving notifications from six different apps a day. And the average company now uses 87 tools in total, according to Okta. No wonder it can be hard to keep track. 
Switching off all those apps is unlikely to be a practical solution — as not everything can be managed in a knowledge management system.
But a system that integrates with other software can be highly effective. Look for options that allow users to search across different apps and share information between them effortlessly. This will help to create a single source of truth and reduce context switching.
8. Automation
Consider what key functions could be automated to free up time for high-value work. Examples might include:
Notifying team members when a metric is updated and a goal is achieved

Triggering a workflow to collect key information when someone new joins a team.

Transferring data and information from one tool to another

Managing and tracking requests for equipment and tools

Automatically generating an email to send after entering the crucial info
The more your knowledge management system can reduce tedious manual tasks, the better. Not only does it allow people to focus on more important things, it also makes it more likely that people will engage with it, which should increase the quality of information that's available to the whole organization.
The right solution brings everything together
The right knowledge management solution makes creating, updating, and retrieving information effortless. 
Qatalog does that by providing a single place to coordinate work, create routine processes, and make decisions transparently. Key information is documented naturally, and it's easy to find, whenever it's needed and wherever it's stored. 
It's super simple to get started too, with a tailor-made operating system that molds to the structure of your business, saving someone in your team hundreds of hours of manual set-up. Just describe your business and Qatalog's AI powered system will give you a bespoke knowledge base in a couple of minutes.
Book a call with our Customer Team to find out how Qatalog can help your team manage knowledge, or sign up here for a free trial.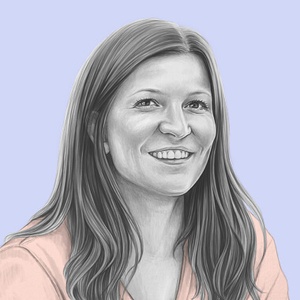 WRITTEN BY
Chief of Staff @ Qatalog
As Chief of Staff, Marta sets the operations strategy and makes sure everything at Qatalog is running smoothly. This means making sure that company knowledge is centralized and visible, routine processes are automated, collaboration is streamlined, and lots more on top. When she's not busy building the future of work, you'll probably find her playing badminton, rock climbing, or giving back to her community