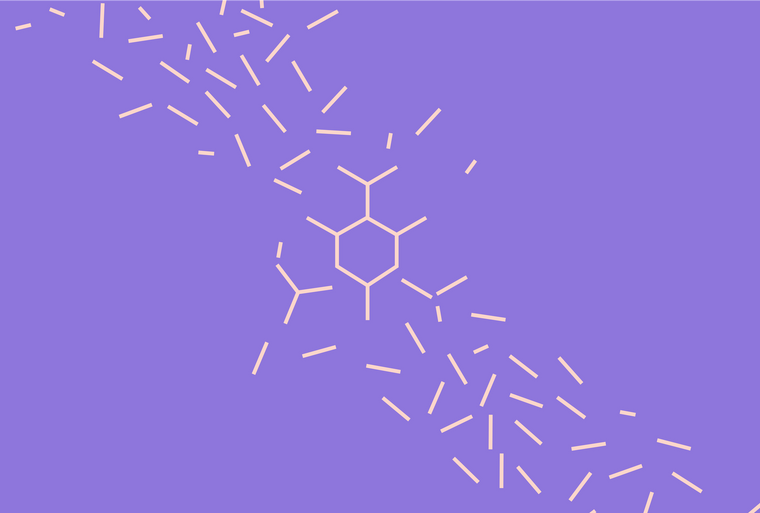 More posts
Your organization might be damaging productivity and losing talent due to a poor onboarding process. Here's how to dramatically improve (and easily manage) your onboarding.
The genie is out of the bottle. The rise of flexible and asynchronous working has irreversibly changed the way we think about time at work, but the reality is still catching up.
Teams can't function without trust. But how can companies forge trust in a remote environment? Founder of REMODE, Leon van der Laan, shares his key tips.
What does a Head of Remote do everyday?
If overseeing the impact of remote work on your organization falls on the shoulders of your remote and hybrid workers, you need a more sustainable solution that makes room for growth, testing, and implementation. That could look like adopting a work hub that transforms your company to an async majority with transparency built into every function, or, it could look like hiring a Head of Remote. 
Realistically, to manage and measure workplace flexibility for all employees, it's best to consider both options. 
The "Head of Remote" role is relatively new to job boards and is still picking up as remote work continues to increase in popularity.
One of the first people to hold this position is Darren Murph of Gitlab. 
"[Working remote] has a cascading ripple effect through the entire organization," Murph said in an interview with Digiday. "The head of remote exists to make sure that none of those re-architecting decisions are looked at in a silo or in a vacuum."
What does a head of remote do?
There are a number of different names for the Head of Remote position. It's also known as: Director of Remote Work, VP of Remote Work, or Chief Remote Officer.
Why is this role necessary? In the 2021 Gartner Hybrid Work Employee Survey, there was a repeated chasm between executive and employee sentiment about the state of remote and hybrid work. Including: 
75% of executive leaders believe they are already operating within a culture of flexibility, yet only 57% of employees agree.

66% of employees say they have the technology they need to

effectively work remotely

, compared to 80% of executives.

Executives are more likely to feel trusted when it comes to

working from home

.
There's a larger issue to uncover about the lack of trust between leadership and employees, and we can't blame it all on the proliferation of remote work. But perhaps there are things we aren't getting right. After all, companies are made up of humans, and we all make mistakes.
Adopting a leadership role that mends the relationship between remote employees and leadership can help to uncover the practices that aren't serving your culture. A Head of Remote helps to eliminate that lone island feeling and brings employees together with real strategies that serve the rest of your hybrid workforce as well. 
There are two key areas in which your Head of Remote can make this happen:
Internal advocacy
The primary responsibility of this role is to ensure every employee within the workforce, wherever they are located, is receiving equitable treatment. 
There are a lot of concerns about unfair advantages given to in-person employees in a hybrid model where some are remote. For all intents and purposes, these are anecdotal concerns that are not backed by research. The proven chasm that does exist is the discrepancy of sentiment between employees and executives. This means that while remote employees don't need to worry about falling behind their in-person counterparts, they are concerned about things like flexibility, equipment, and collective action.  
Job van der Voort, CEO of Remote, says "the Head of Remote must account for all the permutations of remote work, which can include people in multiple time zones and people with different lifestyles." It allows for an advocate that eases those discrepancy concerns and allows for better communication between remote employees and leadership. 
External advocacy
Hiring new leadership roles that empower employees with more flexibility and provides transparency between workers and leadership is cause for celebration. Remote leadership can position the company within future of work discussions. They can assist with promoting or selling products that demonstrate the organization is a remote work innovator. 
In this instance, they can share the success story of remote working. Or, they can share the failures and what they've learned in trying to fix them. In this example, the role is more aligned with Marketing, Human Resources, and Sales.
For external advocacy to be genuine, it has to come from someone who has experience with remote work. Because this is a new role, there are no right answers on where to pull this talent from. 
According to Gustavo Gómez, CEO at process automation provider Bizagi, the ideal candidate for this role is strategic, semi-technical, and highly collaborative.
He says: "While the people side of the challenge very much sits with HR, the ability to drive change in technology and operations is key, and that may not be a significant skill set within HR teams today."
Darren Murph gave even more insight into the parameters of the role in an interview with CNBC. 
"It became clear that a dedicated leader would create greater intentionality and acceleration, and now that role is mainstream."
What a Head of Remote doesn't do
According to remote work strategist Laurel Farrer, there are incorrect assumptions about what this role entails:
"A common misconception is that the Head of Remote is responsible for an organization's entire process of adopting remote work, from building the foundations, setting the policy terms, constructing a digital infrastructure, and maintaining the remote workforce and operations."
A Head of Remote should not be the sole person responsible for structural aspects or creating your remote work process. It is more about maintaining the environment and connectivity of your team. 
Before searching for remote leadership, establish whether you are in the construction or maintenance phase of rolling out a hybrid or remote work plan. 
What we would consider to be constructing a remote work program: 
Leadership is not fully participating in remote working, or are still considering the model.

Handbooks and policies have yet to cover remote work best practices.

Processes are considered the same whether in or out of the office.
Companies maintaining a remote work program: 
You already have remote learning and development programs in place so your team can develop skills to bolster success.

Culture is no longer location-centric. Your team feels connected and included wherever they are based.

Your work processes revolve around virtual support and bringing onboard strategic talent irrespective of location.
The longevity of a remote-focused leadership role
most people have no idea how big remote work was before the pandemic

they're going to be shocked by how big it will be by 2025

— Chris Herd (@chris_herd) August 12, 2021
There is no doubt that remote work will only continue to grow from here. 
25 – 30% of the workforce will be working from home multiple days a week by the end of 2021.
And if your company is transitioning to remote, having a leader to assist the transition ensures there is an active push toward async-friendly practices that lend themselves to hybrid working. 
According to a Gartner survey of 317 CFOs and finance leaders, three-quarters will move at least 5% of their previously on-site workforce to permanently remote positions.
As the world of remote continues to evolve, it's important to keep your organization's objectives at the forefront. However, your workplace model needs some support to keep your business at the top of its game. 
Adopting a work hub and hiring a Head of Remote
Having a work hub means you have a flexible workspace offering an "office when needed" service.
A work hub provides a virtual workspace where your team can congregate. Integrated with your Head of Remote, you have the perfect balance of team and support.
And if you don't have the headcount for a Head of Remote, a work hub can provide similar assistance to your team by making all your work, files, and procedures transparent and accessible to everyone.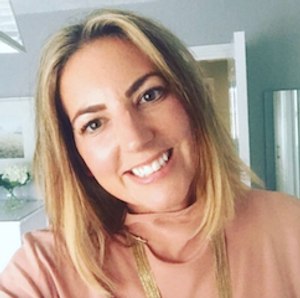 WRITTEN BY
Contributor
Zoe Nauman is a journalist turned remote-work writer.