More posts
Businesses are sitting on mountains of valuable data and knowledge that's waiting to be unlocked.
Artificial intelligence will transform the way knowledge work is done. Here we discuss six key skills that will be valuable in an AI powered world.
DesignOps in the new world of work
Qatalog recently came together with the DesignOps Assembly to host a panel discussion on the growing strategic role of DesignOps in the new world of work. 
The session was hosted by the founder and CEO of Qatalog, Tariq Rauf, who was joined by three DesignOps leaders:
Kamdyn Moore, Head of DesignOps at Spotify
Frances Yllana, DesignOps Lead at Coforma
Sarah Klein, Lead Design Program Manager at Cisco 
It was a brilliant discussion, so for those who missed it, we've summarized some of the highlights and learnings that explain why DesignOps roles will continue to become more important, how to put your people first, and the need for a single source of truth.
What is DesignOps?
Kamdyn Moore: At Spotify, we have over 300 designers across a broad range of disciplines. For me, DesignOps is about supporting and enabling those designers to do what they do. We are a centralized function that supports a decentralized team, and we have to scale alongside the design org, to ensure we can continue to support each of our design verticals. 
Frances Yllana: I support a growing 70+ person civic design and technology team of designers, researchers, engineers and delivery leaders. DesignOps empowers the work design teams do, by facilitating everything except the actual design work. That's supporting career growth and development, optimizing tooling and project frameworks, encouraging better collaboration across teams and departments and much more. This work has always been done or needed, but it's still relatively new as its own discipline, so we still have a chance to define what DesignOps can be. 
Sarah Klein: I would echo what Kamdyn and Frances said. Thinking about my role at Cisco, I would also add that it's about allowing people within your organization to see the value of design, and ensuring that designers have a voice that is listened to. This means we can start to bring design thinking into requirement setting processes, where previously it was just design-focused conversations.
Kamdyn: Yes, that's interesting, because we have structured our team around two strands of DesignsOps roles now. We have the type that Sarah describes, which is about the execution of the design work itself, and they are much closer to the end product and business decisions. Then we have folks who are focused on the designer experience, prioritizing the people aspect, which involves onboarding, talent, growth, culture and the sense of belonging. 
The crucial role of DesignOps in the new world of work
Frances: With the rise of hybrid and remote work, DesignOps becomes much more important in every sized organization. We can't have helicopter management anymore, so you need frameworks and systems in place that give your team the autonomy to do their best work, which can be harder for managers when they're not in the same room. That's where someone in DesignOps can help. 
Kamdyn: One of the reasons I love operations so much is because I think people have realised it's one of the ways we can make radical change within organizations. We are the systems, the infrastructure and the processes that actually orient a company in a certain direction. And over the past two years the shift to new ways of working has forced companies to look again at all of these things. This means we have the opportunity to implement very meaningful changes in our organizations, which gives us a critically important role. 
Sarah: Building on what I said earlier, the increased prominence of designers within Cisco can largely be credited to leaders that now embrace human-centered design and see value in transforming from an engineering centered org to more of a design-centered org. That is something that DesignOps has helped facilitate and naturally, means we, as DesignOps leaders, have a bigger seat at the table too. 
Balancing a tech first and a human approach
Sarah: As a large organization, one of the biggest challenges we face is communicating across large teams and across departments to get alignment on objectives. We've taken a balanced approach, making use of certain software tools, implementing certain processes, but also thinking about our culture more widely. It's always going to be a combination of these things to sew it all together, but it's a constant work in progress to stay aligned. It doesn't stop. 
Kamdyn: At Spotify, we place a lot of value on giving designers autonomy, but that extends to tools too. That does mean there is some fragmentation, which can be difficult to manage, as it means we have information spread across tools like Excel, Jira, Coda, and every single project management tool you can imagine. Our job is then to figure out the tools that people feel incentivized to use to stay connected.
Frances: We collaborate with so many different experts and clients, each of them with their own ways of working and systems. That's why a single source of truth is so important, as it means when someone pings the team asking a question, you can point them to the relevant resource that already exists. This is crucial for ensuring consistent delivery and quality control. But everyone learns differently. So we've also done some work to ensure there are different ways of consuming that knowledge, whether it's a video, information cards, or training sessions we can arrange when needed.   
Building consensus with distributed teams
Sarah: It can definitely be difficult to build consensus remotely, but we've been distributed for a long time at Cisco, so it's something we have got used to. We generally take a human-centered approach, because when you have people from multiple orgs coming together to make a decision, frequently the blocker is personal. That's where we as DesignOps folks have been able to come in and break down those walls and have more human conversations to remove those points of friction. 
Kamdyn: Whenever I look at a problem our team is trying to solve, I often think about what we are optimizing for. Because if you are focused on consensus, you are not necessarily optimizing for speed. There may be situations where a consensus approach doesn't make sense, because speed is important, and a disagree and commit approach is more valuable. Knowing what you are optimizing for helps you to focus on moving forward in the right way. 
Setting up a knowledge base
Kamdyn: When you have an organization as big as ours, the reality is that you can't just have one centralized place where all of this information lives. That exists, and it hosts our main design system, but we also need something for each vertical that is unique to their needs, which then ties back to the centralized place. It's more of a hub and spoke model. We then have individual programme managers in the DesignOps team who are responsible for each of those verticals, and that's the only area they have to focus on, which means they become specialized.
Frances: Knowledge bases are great, but being able to see who worked on a project is critical too because it means you have the ability to go and ask that person questions, and there are always some important bits of tacit knowledge that weren't captured. Something else we do is to curate 'Brown Bag' sessions with key individuals, often external people, which we record and add to our knowledge base. That means anyone who joins the company later on, can still access those insights on demand when they need it. Again, it's all about creating that single source of truth across the organization.
Want to find out how you can build your own unique knowledge base with Qatalog? Book a call with our Customer team here.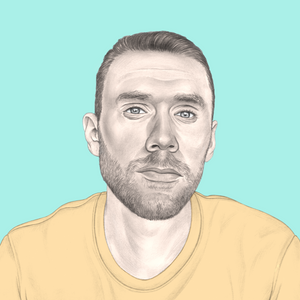 WRITTEN BY
Communications Lead @ Qatalog
Sam Ferris leads on all things communications and helps to tell the story of Qatalog and its customers.