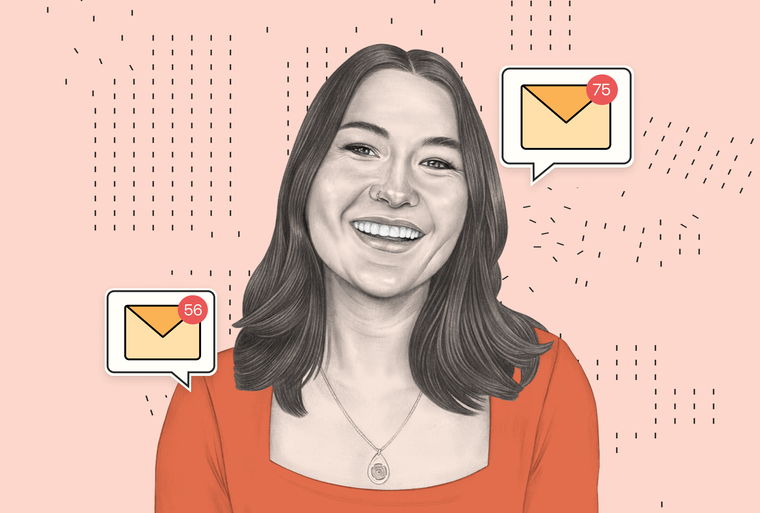 More posts
Are your team updates getting lost in endless noise? These five tips will help your teams communicate clearly and share updates effectively.
Silos harm productivity and discourage teams from collaborating effectively. Here's how to eliminate them.
Siobhan McKeown explains why processes are the foundations for creativity and how to get them right.
Say what now? You still use email to collaborate?
The Qatalog team is an inherently curious bunch — we're always eager to find out more about how people are working right now, and how they would like to do so in the future. Most recently, to satiate some of this curiosity, we ran a survey across 200 senior and executive-level knowledge workers in consulting, marketing, media, PR, and advertising firms to find out exactly how their client-facing teams are making their work, work. 
As over three-quarters of our respondents ticked the 'hybrid' or 'remote' work box, we were eager to get insight into the cutting-edge client management, task management, and project management solutions these execs carried in their arsenal. 
We were in for a surprise.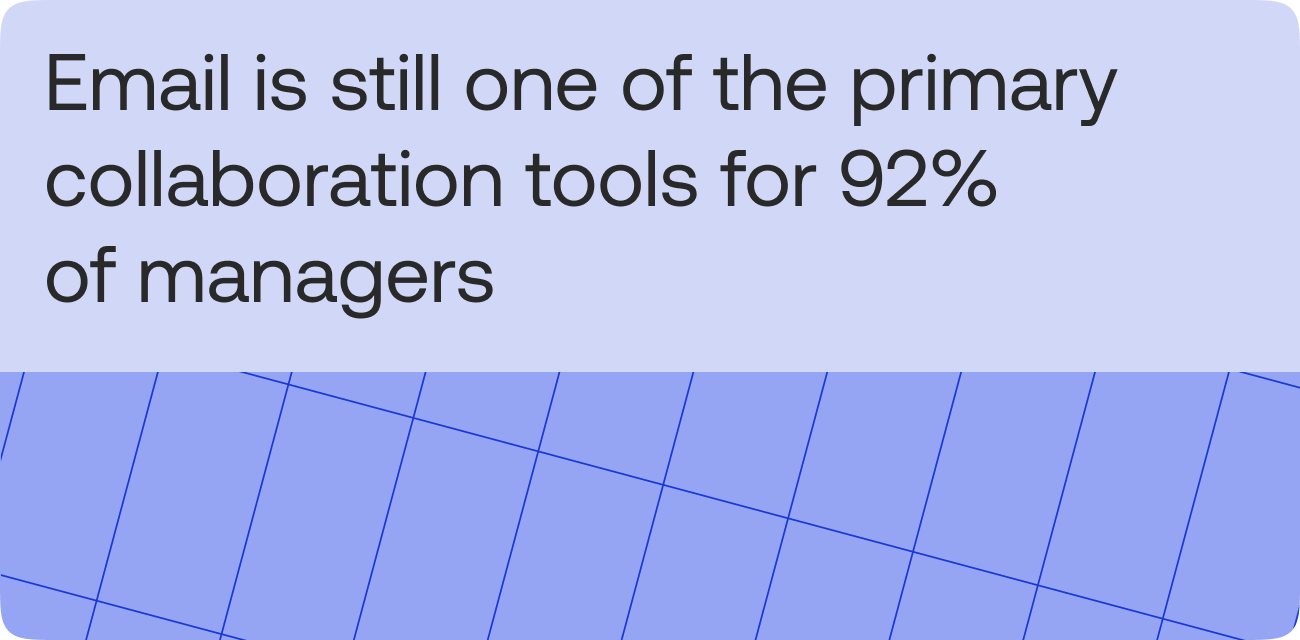 When we asked our respondents about their go-to tools, we found that industry-leading SaaS apps were sparingly used. Digital workplace solutions, made for the sort of seamless remote and hybrid collaboration that our participants could benefit from, were only used by 21% of managers. Instead, 92% of respondents admitted to keeping one eye on their inboxes throughout the day, while 75% had the other on legacy Microsoft office applications.
That's how we learned client project planning was stuck in the past. The good news? A Work Hub can bring it into the future. 
When we asked our respondents how they would like to improve their current work tools, 35% said more features and capabilities, and 31% wanted an easier way to share the work piled within them externally. Within Qatalog, client projects are easily divided into phases, with visible Goals tied to them. Tasks and sub-tasks can be assigned to team members, or whoever else needs to be pulled in as a collaborator for cross-functional initiatives. Routine processes are streamlined into fully customizable Workflows and resources across your other tools can be uploaded to answer every how, what, why, or who.
And to keep the "hey can I get an update" or the "just wanted to check on the status" type requests and interruptions from clients at bay, projects can be shared externally. 
When we probed further, asking if there were any meetings that our respondents wanted to reduce their time in, 71% named internal meetings, such as daily stand-ups, internal progress updates, and internal project planning as their main time sink. With a shared Work Hub, these routine sync meetings can also be left in the past. Qatalog enables visible, traceable, asynchronous, and context-first team communication — freeing up calendar whitespace and keeping critical conversations and knowledge out of the black hole of folders, subfolders, or the archived mailboxes of ex-colleagues. Threads open up visible project decisions, Posts are used for consolidated updates and Pages allow you to create rich docs such as project charters.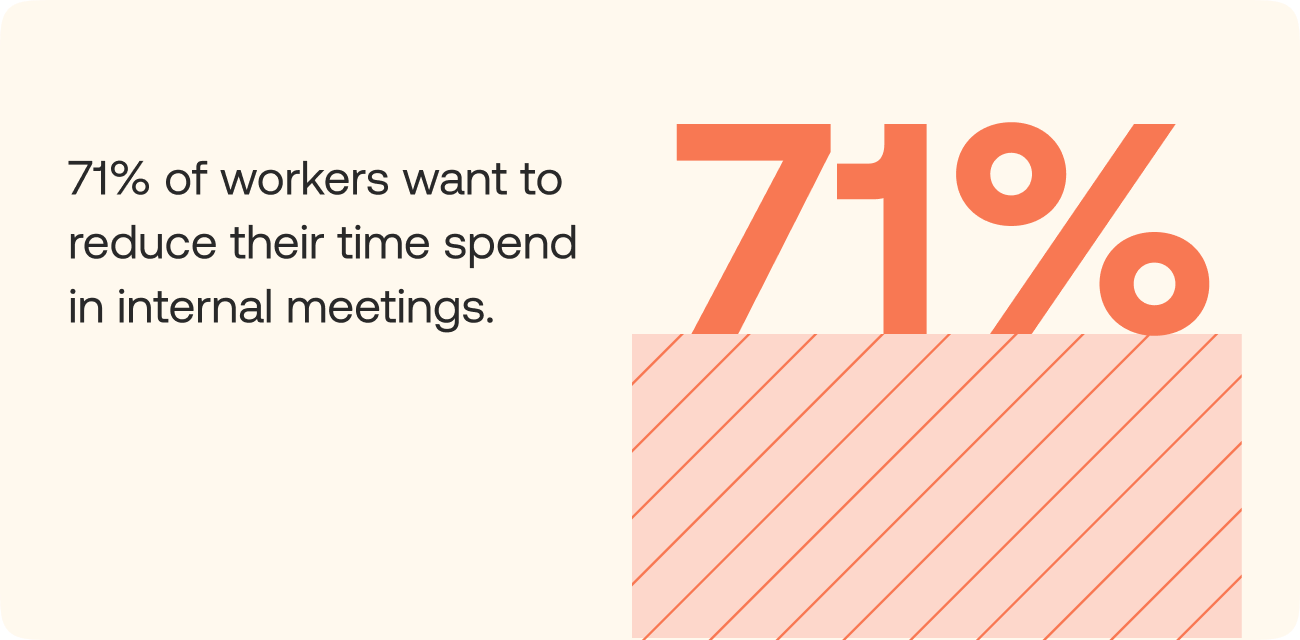 While a Work Hub provides structure and visibility, getting collaboration right starts with onboarding. If your processes for this aren't in place, neither your new joiners nor your new clients have a chance of getting off on the right foot. A central hub provides a complete and transparent onboarding experience for both. With Qatalog new joiners can explore how teams intersect, priority initiatives, company-wide processes, and get status updates on client projects.
Then once your people are up to speed, you can move that momentum over to your clients. Externally shareable Workflows allow you to collect all the information you need to onboard clients in a structured way — customizable steps include forms, checklists, and approval requests, and can even be automated with connected apps. A well-planned, repeatable onboarding process means no more back and forth, no information bottlenecks, and compliance is never an afterthought. 
It's no secret that client or customer-facing roles can be challenging, especially given the volume of initiatives and dependencies on multiple teams to deliver a project. But it doesn't have to be this way. Email is cluttered and reliance on legacy software creates silos — the future is structured and centralized. Consistent ways to document initiatives, streamlined processes, clear visibility into what other teams and departments are working on, and externally shared project updates are all a signup away… whenever you're ready.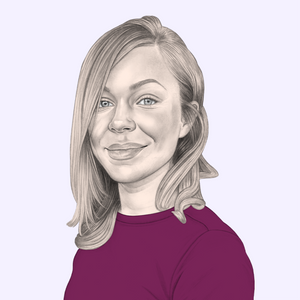 WRITTEN BY
Contributor
Eniko is a remote work aficionado. You can find her either traveling or in a far far away co-working space, helping brands reach their audiences.