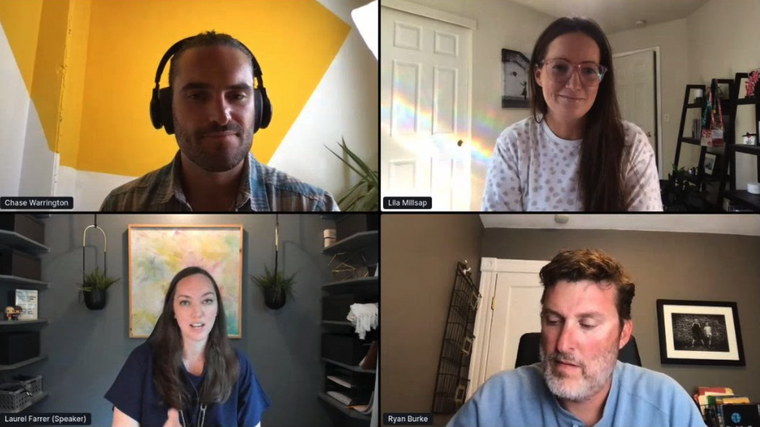 More posts
Businesses are sitting on mountains of valuable data and knowledge that's waiting to be unlocked.
Artificial intelligence will transform the way knowledge work is done. Here we discuss six key skills that will be valuable in an AI powered world.
Webinar recap: building a digital office in a hybrid world
We were all forced into this new way of working. Now with a full year under our belt, we've collectively learned what it means to operate in a fully distributed, and now hybrid, working model.
We have seen the benefits of working from home, the positive impact on employee well-being and flexibility. But we've also exposed the cracks in how we work with each other, how we support remote employees, the tools we use, and their impact on productivity.
Qatalog recently partnered with Cornell University's Ellis Idea Lab to survey around 3000 workers across the US and the UK who are familiar with remote work. Then we put together a panel of hybrid experts — Lila Millsap (InVision), Laurell Farrer (Distribute), Chase Warrington (Doist), and myself — to discuss the results. 
You can watch the discussion here, or read through this recap: 
We're missing the critical components of a healthy workplace
We saw an explosion in tools focused on enhancing our productivity and engagement. With all that attention on remaining productive, we've been neglecting trust, flexibility, focus, and belonging. 
In a remote world, you need to have trust. 32% of people surveyed reported that their company was not investing in programs that help build relationships. When we change the dynamics of how we work, we need to change the way we support employees in this environment.
Takeaways from our experts on trust in the workplace: 
To instill and maintain trust, you need a level of transparency about what is happening across your organization. It also helps to make goals, files, and projects accessible to everyone to enable flexibility for today's employees. 

We felt a collective trepidation as companies were forced to move to remote models, and because of this, we have to be a lot more intentional about how we connect and build relationships with our colleagues. 

Emotional intelligence is a skill that is highly valuable in a remote environment. Advocating for yourself, sharing when practices/procedures aren't working for you helps the whole company move forward.

Trust needs to be part of the core values of your company. Focus on outcomes, not daily tasks. Focus on transparency. 
Flexibility and communication go hand in hand:
Communication standards are the core to your success. At Doist, you'll never see communication that expects an immediate response. That's because they're prioritizing a healthy async workplace. These standards and expectations are also built into onboarding since transitioning into a new remote environment involves getting used to new communication norms.  

We have to be aware of how we work and collaborate with others, especially in a remote environment. Knowing your communication and working preferences and communicating them will go a long way. 

Leadership should set expectations in the interview process and be transparent about what type of behaviors are going to be successful within your working environment. 

Build a communication charter that focuses on specific methods of communication, not

many many many

tools. 
Deep work can only get done when we prioritize asynchronous ways of working:
Build in the time and space to focus. We know about the concept of deep work, and remote can actually increase distractions and impact focus negatively. Calendar holds work well for designating that "deep work" time away from distractions. 

The more that we can use tools to set expectations, and people have an opportunity to report on that success, helps us determine when deep work is getting done which in turn impacts trust between coworkers. 
Remote culture is still culture:
Culture may be the single hardest thing to maintain in remote, and arguably, the most important. But who decided that culture happens around the water cooler? Your culture adds should be unique to your company - so pay attention to your employees. 
RIGHT??!
"Who came up with the idea that culture happens around the water cooler?" @dcwarrington @doist @qatalog roundtable on #hybridwork #remotework pic.twitter.com/gd9J2343kV

— Leah Taylor 💃🏼 (@leahtaylor) July 14, 2021
Culture is built into the little moments. And all of the things listed above, when done correctly, will showcase your dedication to a people-focused culture. 
And what's a good webinar without those few golden-nugget quotes? We'll probably be coming back to these for a while: 
"Work is something that we do, not somewhere we go." 
Laurel Farrer
 "Culture is built into the little moments" 
Lila Millsap
"Trust can sound abstract, I don't know any remote company that thrives that doesn't focus on trust." 
Chase Warrington
Again, a huge thanks to our panelists and viewers for making our first webinar such a fantastic learning experience. We're already thinking about what to chat about in our next webinar, so keep your feedback coming.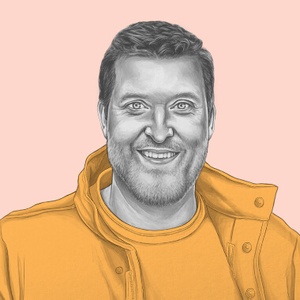 WRITTEN BY
Remote expert, experienced senior sales and business development executive
Ryan is an experienced go-to-market leader. He is an expert on distributed working, previously helping InVision scale a fully remote team to over 800 employees as SVP of Sales and International.